Filing IT returns would be on top of your mind today if you haven't filed them yet now that July 31 is here. If you are now sure how to file income tax returns online, then there are several websites that can come to your rescue. And the best part is that you can choose to file the returns yourself, without paying any money, within a few minutes. Of course, there are websites that will let you contact a CA to file income tax returns online quickly so that you don't have to worry about all the paperwork. Scroll down for our pick of websites that can help you resolve the confusion around how to file IT returns.
Aadhaar, PAN Linking Mandatory From July 1: How to Link Aadhaar With PAN Card Online
Official Income Tax department website
Unlike previous years, the income tax department's website isn't so intimidating anymore. The website's design has improved and it now lets you quickly file your tax returns. This is especially true for salaried employees who just have to download one form, and then copy-paste all the details from the Form-16 that their employers provide. If your tax filing is more complicated than this though, then the website isn't as good an option. But if you know which forms to download and how to go about the process, then just click on one of the ITR links under the Downloads section on the right. You can download the form, fill up the details, create an account and submit your tax returns on the site.
Third party websites
Several private firms let you file income tax returns online but before you use them you should keep a few things in mind. The first is that you are handing over your income details to private companies and even though these firms claim that they won't share this data with anyone, there is always a chance that your data could be exposed. Secondly, some of these websites charge for their income tax returns e-filing services - even if you're filing the returns yourself - and this isn't really a good deal. Some do offer the services of a CA for a fee, which is much more reasonable. Finally, there are some websites that also offer detailed guides about the filing process, and we'd strongly recommend going through all the material they have on offer.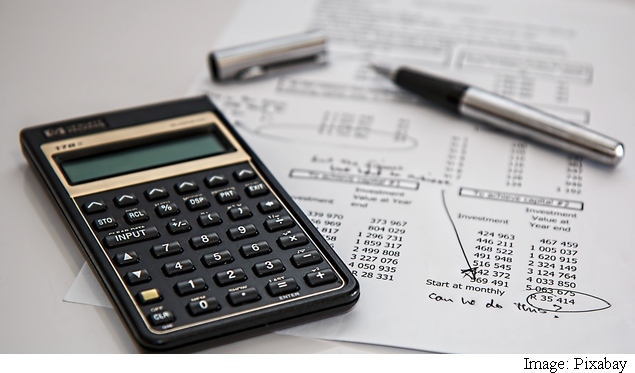 ClearTax
One of our favourites, ClearTax is a good option for filing your income tax returns online. They have detailed guides that explain the process and their design is great. If your company gives you a PDF of Form-16, you can upload it to the site and the relevant details are automatically pulled from the file. This makes the filing process really fast and you don't have to pay for self-filing. ClearTax also offers a CA's help, with plans starting at Rs. 599, which seems pretty reasonable to use, and that's why it's our top pick.
Taxspanner
Taxspanner doesn't offer a free tier but if you're going to need CA services anyway, then you might want to check this site out. It's not really a good option if you're doing the filing on your own though, because you'll have to pay a minimum of Rs. 249 to use this site. However, we liked Taxspanner for its good design and easy to follow tutorials, and it also allows you to hire a dedicated CA from the site, for Rs. 4,499. Obviously not for everyone, but if you have to hire a full time CA and don't know where to go, then this looks to be a good option.
Other services
By now, there are a lot of websites that allow you to file your tax returns online. By and large, we didn't see too many standout features to really pick one over the other, but if you're not interested in paying the fees that Taxspanner involves, and want to see what other options are there aside from ClearTax, then check out these three sites:
H&R Block
H&R Block has good design, a free tier, tutorials and offers CA assisted services; it looks like a good alternative to ClearTax if you're looking for one.
MyTaxCafe
MyTaxCafe is pretty similar, with a well-designed website that makes it easy to file your IT returns. However, it lacks the feature to upload your Form-16 as a PDF.
MyITReturn
MyITReturn also has a nice, clean interface, so it could be a good option if you're filing your returns yourself. It might also be helpful for people who work as freelancers or have otherwise earned money from outside India, as it has a special paid tier for those who have income from outside India.
How did you file your income tax returns? How was your experience with the services mentioned above? Let us know via the comments.