Launched in 2000, the crowdsourced reviews site MouthShut.com has lived through the boom and bust of the Web industry in India. Now though, Faisal Farooqui, Founder and CEO, says the ecosystem is even harder for certain types of online businesses, and that's because of the rules contained within the Information Technology Act.
Mouthshut is a website that lets you leave feedback on almost anything. Today, the site is divided into 16 broad categories that are then further divided into several sub-categories. You can rate your employers, educational institutes, real estate projects, restaurants, films and much more. According to Farooqui, the Act has been used by people like builders and film producers to remove negative reviews of their properties and films, hiding what consumers are really saying.
Farooqui's argument is that the IT Regulations are preventing his right to do business, as promised by Article 19 of the Constitution of India. He tells us that MouthShut was bombarded with content takedown requests from people who weren't willing to tolerate any negative criticism.
"With the new rules, you didn't have to have a case," says Farooqui. "People were feeling very empowered by the 2011 amendment, and [we have been] seeing over 800 takedown notices each year." Initially, the company accepted many of these requests, but, in 2013, MouthShut decided to stop scrambling to comply with these regulations and instead challenge them in court.
Today, the Government of India talks about supporting IT startups and helping Indian entrepreneurs. But Farooqui's example shows why the IT rules make it difficult for any online business in India.
"We've got a dozen court cases at various courts in the country, so we are forced to spend our resources - both time and money on legal matters," he explains
In the beginning
Built around user-generated content, MouthShut allowed visitors to post reviews, similar to how you can post reviews of restaurants on newer websites, such as Zomato. It was relatively early days of Web and this was a pretty novel concept in India. Instead of focusing on just one vertical, MouthShut allowed you to post reviews of almost anything.
"When we launched, there was no startup ecosystem," Farooqui says, "there were just a bunch of small startups trying to figure things out. The only big player at that time was probably Rediff, and they weren't trying to mentor anyone or build up the industry. There weren't too many VCs or angel funds around then."
But while the company was able to keep going through the changes that were taking place in the Indian Internet industry, there was one shift that took place that made life a lot harder for MouthShut - and other Indian businesses too.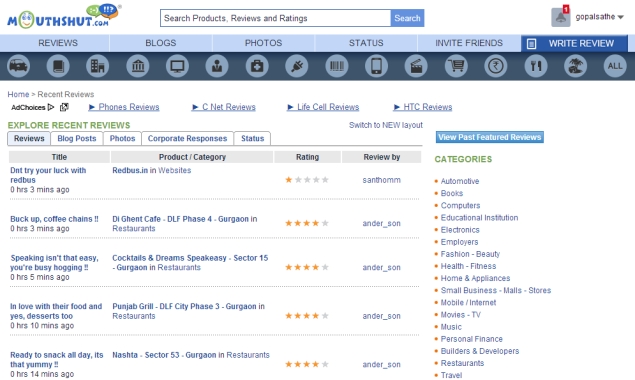 Intermediary Guidelines of 2011
"The IT Act was probably written with the best possible intentions, but what it actually did was make it much harder for people to do business," says Farooqui. The big issue lies with the Intermediary Guidelines notified in April 2011.
The clauses here place the Intermediary (the publisher/ website) as responsible for the content on its platform. On being informed in writing or on email about any content that is objectionable - for a wide variety of vaguely defined reasons - the intermediary can either remove the content within 36 hours, or be held liable, if a court also finds the content objectionable. This means that if someone posts defamatory or hateful or obscene content, it becomes easy to quickly remove it without having to wait for a court order.
That sounds like a good idea in theory, because if you have to wait for a court order to remove objectionable content from websites, then it will have time to proliferate and reach an ever growing audience. For a startup, investing the time and care to investigate all reports thoroughly is hard to justify, and this move incentivises widespread content removal instead.
"The court should decide if content is obscene, not me," says Farooqui. "There are already laws against obscenity, against hate speech. Why should content be held to a different standard because it is online?"
Bad business
Mishi Choudhary, founding Director of the Software Freedom Law Center India says that the IT Rules in many places contradict earlier laws, and often come at the expense of free speech.
"The only restrictions on speech that can be imposed are the ones permissible under our constitution and no more," says Choudhary. "In order to maintain the robust nature of Internet communication, censorship measures should never be delegated to private entities like the intermediaries, and no one should be held liable for content on the Internet of which they are not the author."
The issue isn't just one of freedom of expression either.
"I've had to invest in a large legal and compliance team, and pay outside lawyers as well," says Farooqui. "If you're just starting out, it is prohibitively expensive."
The success of other reviews websites like Zomato would suggest that the scenario isn't as bleak as Farooqui suggests, but he is quick to disagree. He says that other websites face similar problems, and he has provided advice on how to handle negative reviews and legal notices even to many entrepreneurs. Farooqui says that this was one of the motivations for raising the matter in court.
"Either I can censor any and all negative content or be dragged to court repeatedly," he adds. "I can censor reviews where a student wants to warn others that he didn't get any job opportunities after completing a very expensive course. But that's doing a disservice to my customers."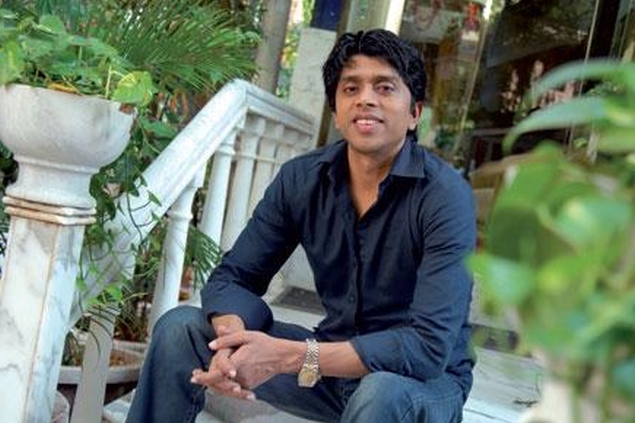 Plenty of alternatives
In this sense, Farooqui is probably right. That's because, as he puts it, "this is a global country now." If Indian sites have to compete with global offerings, then they need to operate on the same terms. We live in a time where you can review Indian films on international websites like Rotten Tomatoes. Sites like Glassdoor let you review Indian employers.
On an Indian site, the filmmakers or the employers, or anyone else could easily ask for the content to be removed. Foreign sites don't have the same problem. And while a site should be able to determine that the takedown request is not reasonable, that would mean individually assessing each and every request they get.
The alternative would be to pre-screen posts before they are even seen. This would be equally time consuming and therefore bad for business; and furthermore, it amounts to corporate censorship.
"The Copyright act is an example of doing things right - if there's a takedown notice for copyright, then it has to be followed up with proper legal action, justifying the takedown notice," says Choudhary.
This means that a takedown notice has to actually be legally justifiable, and that's something that she says is not the case with the current IT laws.
"Unless we address this, you're not going to see the next Twitter or Facebook or Google come from India," Farooqui says. "They'll be too busy in court to grow here."