"Tax filing is a problem that people can overcome through good software," says Archit Gupta, Founder and CEO of ClearTax, a company that lets people file income tax returns online. As the Indian government seeks to take the tax return filing process online, a host of third-party websites have started offering services to make the process simple.
(Also see: Four Websites for Hassle-Free Filing of Income Tax Returns in India)
Delhi-based startup ClearTax's focus is on design and automation. According to Gupta, "The less data they need to fill, the happier the users are, they make fewer mistakes, the less confusion around what does this mean, what does that mean, etc."
This approach helped ClearTax, which claims to have helped over 3 lakh users file tax returns last year, make it to Y Combinator's three-month programme for startups. Y Combinator is a US-based startup incubator where co-founders can get mentorship as well as funding of up to $120,000 in exchange for 7 percent of the startup's equity and, perhaps most importantly, a chance to pitch to prominent Silicon Valley investors at the end of the programme.
The selection process for Y Combinator's programme is tough and ClearTax is a rare example of an India-based startup making the cut. Gupta says ClearTax sent in its application to Y Combinator on deadline day. "We put together the application quickly and submitted it. I read Paul Graham's blog post on Y Combinator before submitting the application," he adds.
This isn't the first time Gupta has applied to Y Combinator. Although he says "he can't discuss" his previous application for a different startup idea, he admits that being rejected the previous time did help his application for ClearTax succeed.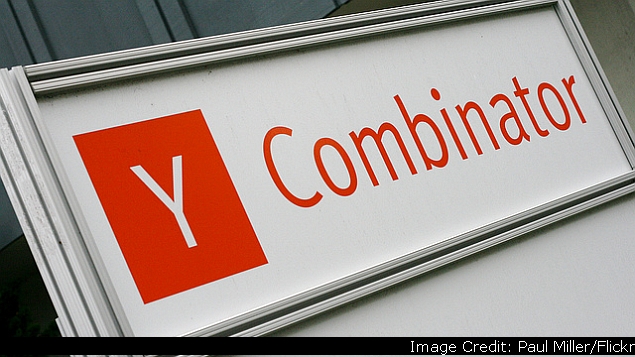 ClearTax was founded in June 2011 by Archit Gupta and his father Raja Ram Gupta. Srivatsan Chari, Vice President, Business, and Ankit Solanki, CTO, met Archit Gupta at a hackathon he hosted in Delhi and joined the company in January 2013. ClearTax was already in business for three years before it applied for Y Combinator's summer programme.
"Clarity is key in the application," says Gupta. "The thing that helped was that we had a product and customers. I'm not saying that those who don't have these things shouldn't apply (or that they don't get through), but it did help our application."
Getting the application accepted was only half of the process. Y Combinator has a 10-minute interview in San Francisco for applications that are accepted and the ClearTax team wouldn't have cleared it if not for intense preparation. This involved several mock interviews with other Y Combinator alumni.
"The interview in California was intense and we prepped hard for it with other YC alumni. It was fun meeting accomplished founders who were willing to help this company from India," Gupta says.
So how has Y Combinator helped ClearTax? Gupta says, "Excellent mentorship, and working with some of the smartest people we know gives us a lot of different perspectives, highlighted some of our blind spots and gave us a lot of great ideas."
ClearTax is banking on its design and ease of use to draw customers. In keeping with this, it has partnered with Paytm, a company that lets users get prepaid mobile recharges and pay bills online. ClearTax offers users a small mobile recharge on Paytm in exchange for referrals.
"Paytm and ClearTax are good friends," says Gupta. "People using Paytm are accessing services online like recharge, bus tickets and DTH. Users of Paytm need tax filing and it's a digital good which fits. Paytm are very design focused. At ClearTax design is a religion. So the partnership works well."
(Also see: Crystal Clear: Using Design As a Differentiator In a Crowded Market)
Online payments is a problem that both Paytm and ClearTax deal with on a daily basis. Although many Indians are now comfortable with paying online, Gupta feels that "payments are still broken in India". He says payment failure rates are still high but retains hope that this will change.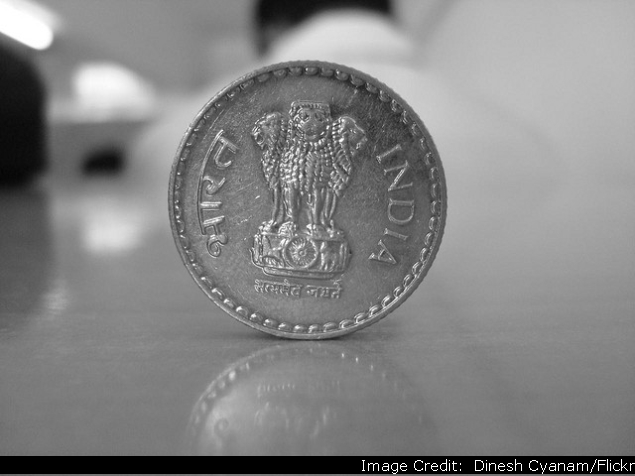 That apart, Gupta says the user feedback for ClearTax has been positive and helped improve the website. A key demand from ClearTax users has been making the website simpler.
"We keep refining our website based on usability and tax questions from users. We also see users requesting guides and more automation around business tax returns. Taxes are complex, users keep asking to make the website even simpler! We work hard at that," adds Gupta.
He says mentors at Y Combinator told them to focus on data rather than intuition alone.
"There's a continuous focus on growth and data centric approach," says Gupta. "Always use data for backing up intuition and trying a lot of experiments." They also told the ClearTax team to continuously talk to their customers. "I'd say we were always attentive towards our users but now we're even more attentive."
The Y Combinator programme is from June to August 2014, but the team is in Delhi till the tax filing rush ends on July 31 and plans to return to California to complete the programme.
Although Gupta says the team hasn't really thought about plans after the completion of the programme, he hinted that the company may expand to international markets.
"The US market looks very interesting to us," Gupta signs off.
ClearTax CEO Archit Gupta spoke to Gadgets 360 about the company's journey so far and the road ahead on Orbital, which you can subscribe to via iTunes or RSS, or just hit the play button below.