With over 900 million WhatsApp users worldwide and over 70 million users in India, the instant messaging app seems to have replaced SMS in the country, at least for smartphone users. As a result, there are now many undocumented use cases, considering everyone from the neighbourhood paanwallah to your real-estate broker, is on it. While many startups use WhatsApp to drive their concierge services, a Mumbai-based startup has carved a niche in the B2B space for fruit retailers.
"The basic problem we are solving is that a fruit retailer is required to travel to the fruit market everyday to purchase fruits in bulk," says Deepam Prithyani, Co-Founder of Mumbai-based SaralMarket. "If he is from a Tier-2 or Tier-3 city, then he is required to travel to [a bigger] city where the market is, every day or every alternate day."
"In the organised sector, all he has to do is give a call to the distributor, whereas a fruit retailer is required to travel to the market," he adds. "So we thought, why can't a fruit retailer have a simple and easy procurement experience as an organised FMCG retailer?"

Much like how a startup like Grofers manages procurement for a consumer, SaralMarket procures fruits for retailers based on real-time photographs of produce, giving them a baseline view of market data on fresh produce, from across the country.
"We scan the fruit market of Mumbai every morning, we take photographs, we write prices, quantity, name of fruit, origin of fruit, these details are shared with our customers, the fruit retailer using WhatsApp," says Prithyani. Currently a team of four, SaralMarket validated their business model using WhatsApp since it is handy and universal. "The retailers call us or tell us on WhatsApp what they want, we buy it for them, pack it, and ship it to them," he adds.
SaralMarket started its operations in Mumbai in May 2015. Over 60 percent of the country's imported fruits enter via the city according to Prithyani, and it is the second largest fruit market in India, he tells Gadgets 360.
The network effect of using WhatsApp has some unexpected consequences that Prithyani is quite pleased with. In a blog post, he notes that SaralMarket has created a market for avocados in Central and Western India, where they weren't widely available earlier because of high prices. SaralMarket ships avocados from Kodaikanal, to tier-2 and tier-3 cities in Gujarat and Maharashtra, at half a price of what of what avocados cost in Mumbai fruit market. Priced at Rs. 120 in Bengaluru, they cost Rs. 200 in Rajkot, he says.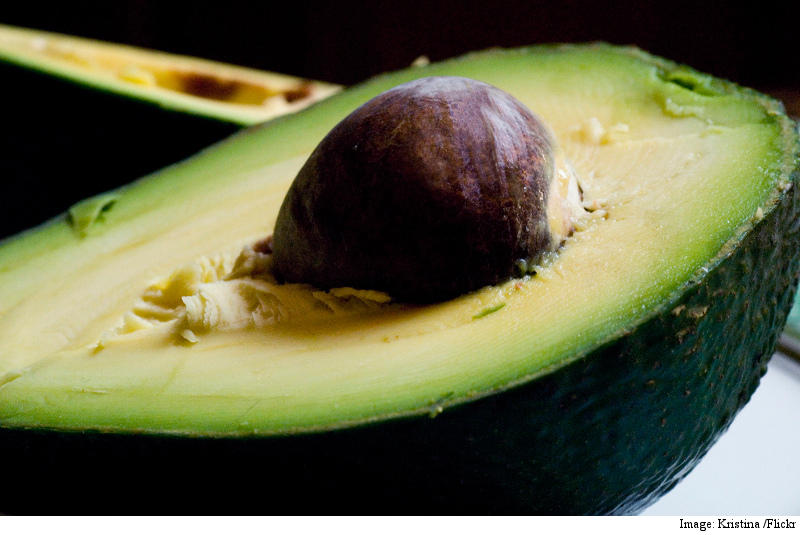 "Avocado is rarely shipped to Gujarat. The reason is that the fruit is not popular, mainly due to pricing reasons, and probably because people are not aware of the benefits it has. Our network helped us find out the right source for avocados." he writes in the post. "Once we added retailers from Bengaluru, they said that the prices were too expensive in Mumbai, and that they could ship from Kodaikanal directly."
(Also see: Uber of 'X' Is Now the WhatsApp of 'X')
SaralMarket's network keeps tapping into all of these cities to find out what fruit produce is affordable locally, to leverage the strength of the network. The firm is also trying to source organic produce as there is demand from premium consumers. "Organic can be a category for us, but we cannot completely focus on that," says Prithyani. The company has also developed relationships with importers, for the sourcing of exotic fruits. "We are buying those from importers the day day the shipment comes and ship to customers," he says. "This has reduced the number of middlemen in the chain, our customers are able to get better prices and better quality stock."
Could SaralMarket one day source food from farm to retailer? Prithyani said that it will definitely happen in the long run, as they intend to go further backwards in the chain as they grow. "We are being approached by producers and cultivators themselves. The thing is, right now, we don't have the scale to do it," says Prithyani. "A farmer with a produce of one tonne wants to sell all of his produce in one go. We need to create a much bigger scale, and that's our focus right now."
However, Prithyani rules out ever going into a B2C model as it's an entirely different ball game. "The number of people whose behaviour you need to change is much higher," he says. "Take BigBasket, which has so much of funding and so many years of experience, they are right now in seven cities, while we have been able to reach 12 cities." Prithyani adds that the startup is cashflow positive, as they have customers buying every day, with a big ticket size of more than Rs. 8,000 per order. Going ahead, SaralMarket is working on three fronts, starting with a mobile app that will overcome the drawbacks faced with WhatsApp.
The next step after that is building out a logistics network that will help reduce damage to produce and bring fresher fruit to the market.
"If you have to ship from Surat to Mumbai, it's a five hour journey. But if you buy from them today, it will reach tomorrow afternoon, because we're dependent on a third-party guy," Prithyani explains. "We also intend to increase the number of domains we work on. Our idea basically is to help the retailer who is required to travel outside his city to purchase stock - we want to bring that market to his pocket. We will do the remaining things for him."
Prithyani adds that apart from lack of cold storage facilities, the lack of dynamic pricing is one of the biggest issues affecting fruit resellers. As an example, he cited the case of two containers of imported Dragon fruit from Vietnam in June this year, which were eventually thrown in the garbage as the importers kept the prices high when the produce was fresh.
"Ultimately, they reduced the prices, but they did not find a buyer. Finally, the Dragon fruit boxes, which were retailing at Rs. 800 a box, were sold at Rs. 100 for four boxes, but with the condition that you were not allowed to open and inspect the produce," he says. "This can be solved with scale, and greater awareness of where demand exists, and what is the right price to pay for it."