"If you're an Internet Service Provider (ISP), then your job is to get the Internet to people. The Internet should be neutral, and you should not degrade any traffic, or charge more for any traffic, or prioritise any traffic." Prasanna Gokhale couldn't have said it in simpler terms if he tried. At a time when India is seeing widespread debate around net neutrality, the words of Gokhale, CTO of Bengaluru -based ISP ACT Fibernet, sound very reassuring as a customer.
Ever since Airtel first announced its plan to charge extra for 3G data used for VoIP services like Skype, people have been paying more attention to the issue of net neutrality. So far, the debate has mostly centred on mobile Internet access. This has partly been because the Telecom Regulatory Authority of India (Trai) had been working on a set of draft guidelines for Over The Top (OTT) services - what we'd call apps and websites - and presented these for feedback last month.
Over a million responses later, we are still no closer to a final resolution on the issue. However, many of the concerns that are being raised about wireless providers are equally applicable for wired broadband. Companies like Airtel and Reliance - for example - both have DTH networks and video distribution platforms, therefore in theory at least, something like YouTube affects their business in the same way.
Because of this, it's all the more important that our broadband providers make their position clear on the matter before things come to the same pass in that industry. Gokhale is very clear when talking to us that ACT Fibernet supports the idea of net neutrality. The only kind of traffic management he says the company supports is data usage packages (called fair usage policy or FUPs by some ISPs) - where your maximum access speed is throttled after you have used a certain limit of data.
"It is a standard model for India, and one that is well understood by the customer," says Gokhale. "We are able to give people a good service at a reasonable cost by doing this." And compared to most other companies' packages, ACT's broadband packages are actually much more affordable.
Aside from ACT Fibernet, so far one other ISP has also spoken out in support of net neutrality. In its feedback to Trai, Citycom networks (better known as Spectranet) outright states that it is too early to regulate OTTs, argues that if regulation and interference is kept to a minimum then we will see more innovation from OTTs and thus greater revenue from data. It's a fantastic response, and well worth reading in its entirety.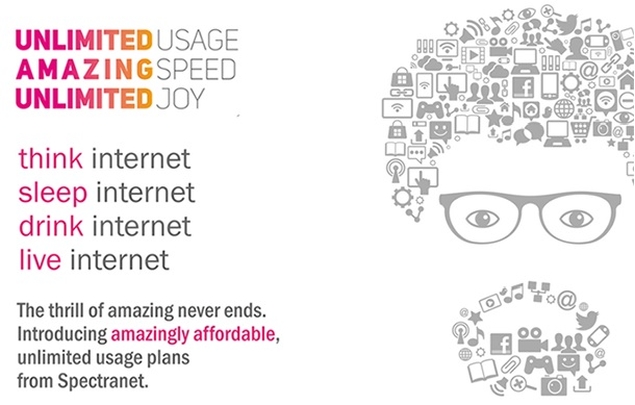 Compare that to the responses companies like Airtel, Vodafone, Idea or Reliance Communications have stated in their responses to Trai's draft proposal, and you can see that most Telecom Service Providers (TSPs) are not on the same page as Gokhale.
ACT Fibernet itself is unfortunately not so well known in many parts of India. The company offers its services in just six cities in Southern India - Bengaluru, Chennai, Nellore, Vijayawada, Hyderabad, and Eluru - and Gokhale tells us that growing into new markets is a slow process that will take time. In fact, given ACT's very reasonable plans (in Chennai, a 20Mbps plan with a 60GB limit costs Rs. 1,099. On Airtel, a 16Mbps plan with a 35GB limit costs Rs. 1,649) when compared to other providers, we had to ask Gokhale whether ACT Fibernet has any plans to expand to Delhi now. He laughed and said that people always ask him about coming to Delhi and Mumbai, but added that at present, the company was going to continue to expand in the South.
As the name suggests, ACT Fibernet uses fibre-optic cables to deliver Internet access to its customers. In contrast, most established companies use a technology called DSL that uses the regular copper line of your phone, Gokhale explains. Fibre allows for much faster connections, and is also free of electro-magnetic interference, according to Gokhale.
"With DSL, the upload speeds are also much slower, it is a technological limitation," he explains. "The real advantage of fibre is that it is scalable. Today we are offering plans from 20Mbps to 100Mbps, but over time, we will be able to offer even greater speeds with the same cable. On the other hand, the DSL connections can't get faster."
This is why DSL providers are also starting to invest in installing fibre-optic cables, and bringing these services in other parts of the country. That doesn't mean that ACT is going to rush to gain a presence all over India just yet.
"To build the network, there is a lot of investment needed," says Gokhale. "You have to basically dig up the place, and lay the cable and this is not an easy process. We have gained a level of expertise in doing this, but if you try and expand too fast then you won't be able to ensure quality of service."
This is another important point that the TSPs could stand to learn from ACT Fibernet - especially at a time when practically half the mobile Internet users say that the experience between 2G and 3G connections is indistinguishable.
Hopefully, companies like ACT Fibernet and Spectranet will stick to their beliefs when the debate shifts from wireless broadband to all ISPs, so that we as customers have viable alternatives to switch to if we feel we need to do so.