Google showcased a series of old and new products and APIs at the GCP Next 2016 conference in San Francisco in this week. While the new machine learning suite grabbed most of the headlines, the search giant, which is playing catch up with the likes of Amazon and Microsoft when it comes to the public cloud, made a host of other announcements as well. Here's a quick look at some of them.
More GCP regions
One of the ways cloud companies differentiate is by having data centres in different locations across the world. Not only does this address latency issues, which is an important criteria for high-performance applications, but many applications, especially ones that deal with government and financial data, require data be stored within the country. This means having local data centres is not just about bragging rights, but a business requirement should you wish to remain competitive as you expand across the globe.
Jason Zander, Corporate Vice President, Microsoft Azure told Gadgets 360 earlier this month that Microsoft has 28 data centres across the world, "more regions than Amazon and Google combined", and Google has moved to address some of this imbalance. This week, Google announced the launch US Western region in Oregon and East Asia region in Tokyo, Japan, both operational later this year. At GCP 2016, the Mountain View based giant added that there are the first of more than 10 additional Google Cloud Platform (GCP) regions will be added to its network through 2017, with a bunch of these expected to come up in Asia. The company will reveal the specifics at a later date.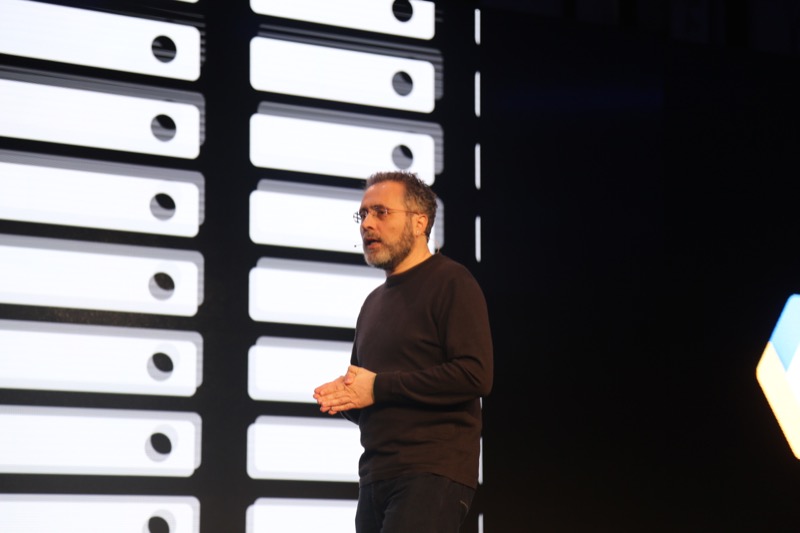 Urs Hölzle, SVP, Technical Infrastructure, Google on stage at GCP Next 2016 in San Francisco.
Google Stackdriver
Google spent a lot of time at GCP 2016 talking about the openness of its offerings, insisting there's no lock-in of any kind. In fact its new offering called Stackdriver even works with Amazon Web Services (AWS), offering dashboards, uptime monitoring, alerting, log analysis, tracing, error reporting, and production debugging, across GCP and AWS, in a single, unified offering. Customers can use Stackdriver if they are using GCP, AWS, or a combination of both, and, amongst other things, be alerted of issues with their network via Slack, HipChat, Campfire, or PagerDuty.
New partnerships
Google said that BMC, Pivotal, Red Hat, SAP, Splunk, Tenable Network Security, Veritas and "many other enterprise ISVs are working hard to integrate their software with GCP". Accenture, CI&T, Cloud Technology Partners, PA Consulting, and PwC are amongst companies helping enterprises move to Google Cloud.
Google Data Studio 360
Google has announced the launch of Data Studio 360, a new reporting and data visualisation tool that lets you build reports based on different data sources like Google Analytics, BigQuery, and Google Sheets. You can combine data from all these sources in a single report, and make visualisations that may not have been possible before. Google Data Studio is available right now in private, invite-only beta for Google Analytics Premium customers.
Other new features
In addition, Google Cloud Platform gets a host of new features including Audit Logging (coming before the end of May), Identity and Access Management roles (available now in beta), support for customer supplied encryption keys, and more.
Google data centre 360° tour
If all this cloud stuff is leaving you dizzy, here's something lighter everyone can enjoy. Google has posted a 360-degrees tour of its data centre in The Dalles, Oregon. While you can see it on your desktop, and mobile, it's something that's best experienced with the Google Cardboard.
Disclosure: Google sponsored the correspondent's flights and hotel for the event in San Francisco.