We've long heard about the challenges and changes that foreign companies have to make in order to adapt to do business in India. Business models that work in the US market aren't always suited for the Indian market, and need to be localised to work here. Today though, Indian firms are starting to grow outside the country as well and they face the same problem, in reverse.
Most people are aware of Zomato's rapid growth; the company has grown around the world through a series of acquisitions in countries like Poland, Italy, New Zealand, and most recently, US, with the purchase of Urbanspoon. Practo, a healthcare discovery and appointment booking platform has also been growing steadily and today is active in countries such as Singapore, Philippines, with others like Brazil, Turkey, and Mexico next in line. Redbus is another home grown startup that recently expanded its operations to Malaysia and Singapore.
As more and more Indian companies turn to the global market, they're going to have to learn and adapt to a number of new markets as well, each with its own nuances and complexities. But sometimes the problems can be completely unexpected as well. For example, when Practo was looking at expansion in Brazil, the company had to answer a question they'd never considered - "Is Practo a boy, or a girl?"
Portuguese - which is spoken in Brazil - does not have neutral pronouns; therefore when referring to a company, you can't just say "it". Therefore, Practo had to decide, for the first time, whether the company was a boy or a girl. "In the end, we were told that since the name ends in O, it sounds more masculine, and went with that," a company executive tells NDTV Gadgets.
You have to keep tweaking
Deepinder Goyal, founder and CEO of Zomato adds that it's important never to be complacent about your product. "We are constantly tweaking our product based on feedback from our users across locations," says Goyal. "It keeps users engaged and happy, and gives them reason to keep coming back."
This manifests in a variety of ways. For example, Indian listings might want to highlight whether a restaurants serves non-vegetarian food or not. In other markets, the filters are different.
"For instance, we feature restaurants serving shishas in Dubai, rooftop hotels in London and beach facing restaurants in Lisbon," says Goyal. "Also, in markets such as Turkey, Indonesia, Chile, Portugal, Brazil, Czech Republic, Slovakia, Poland, and Italy, Zomato is available in local languages which makes restaurant search convenient."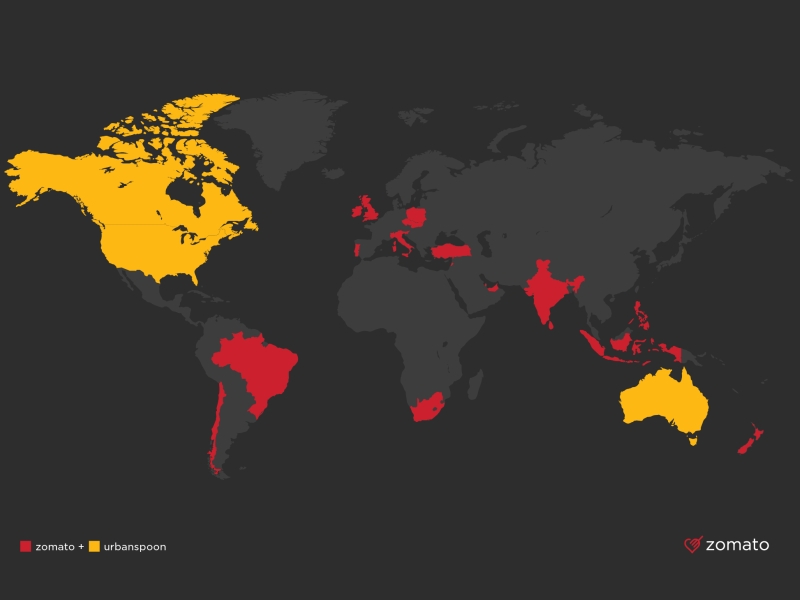 "To give you another example, we rolled out cashless payments in Dubai first and plan to roll it out in other geographies over the course of the next couple of quarters," he adds. "We decided to do this because credit card usage is extremely strong in Dubai and more so, there is no need for a two-step authentication process which made it our best market to pilot the Zomato cashless payment app."
Ashish Kashyap, CEO of ibiboGroup (which owns Redbus), spoke to NDTV Gadgets about how the company approaches different markets.
"In markets like Singapore and Malaysia, everything is 100 percent by credit cards," he says. "So unlike in India, we don't need to build up cash-on-delivery systems. The important thing to do is to be sensitive to culture, and understand the needs of the sellers and buyers."
Indians shouldn't underestimate the complexity of smaller countries
"At a basic level, don't underestimate even small markets from a diversity perspective," Kashyap adds. "Coming from India, you think you know about diversity, but there are major changes that you need to adapt to even in smaller states."
What's important, Goyal says, is to have a good understanding of market realities. For Zomato, a rich dining and food culture, growing restaurant industry and a high number of Internet and mobile users are important. Other companies also need to look at how the market fits what they are offering.
Prakash Sangam, the CEO of Redbus, believes that for now at least, there is a lot of opportunity to grow in markets around Asia and other parts of the world instead of trying to take on entrenched players in the US. This allows growth without requiring too much change. At the same time, he adds, there are always going to be some things that need to change.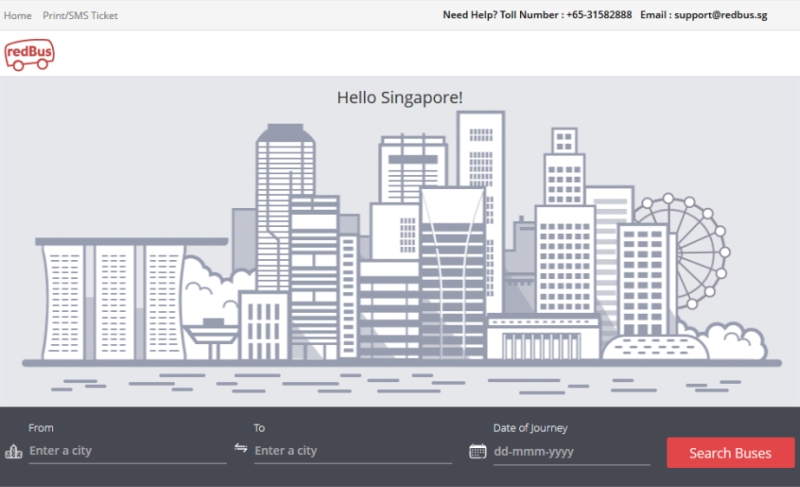 "When we launched in India five years ago, no one really sold online," says Sangam. "In 2015 in Singapore, things are obviously quite different. And all the operators are online; and the same is true for Malaysia too, for the top operators."
"What this means is that we don't need to provide people with technology, we can just plug into their APIs now," he explains. This in turn means a big change to the company's strategy, and how it has to deal with competition. Instead of being the people bringing services online, Sangam says, what Redbus offers in Singapore is the "convenience of aggregation."
The business model has to evolve along with the user experience
At other times, the changes can come in the way a company operates. For example, Practo, like Zomato, builds its database through having feet on the street. But growing in different markets has made that change. "In India, we use two wheelers to move around so it's quite economical," says Practo CEO Shashank ND. "In Singapore, that was not feasible. It required our people to walk around a lot instead because bikes aren't common there."
"When you're growing globally, you have to be ready to face new constraints, and not just the Indian constraints," Shashank adds. For example, he explains, the way addresses work in different countries are very different. "In the US, there are very clear postal addresses. In India, it gets more complicated," he adds, "and in some other countries, there are cities within cities with overlapping boundaries and multiple addresses, so it becomes really complex."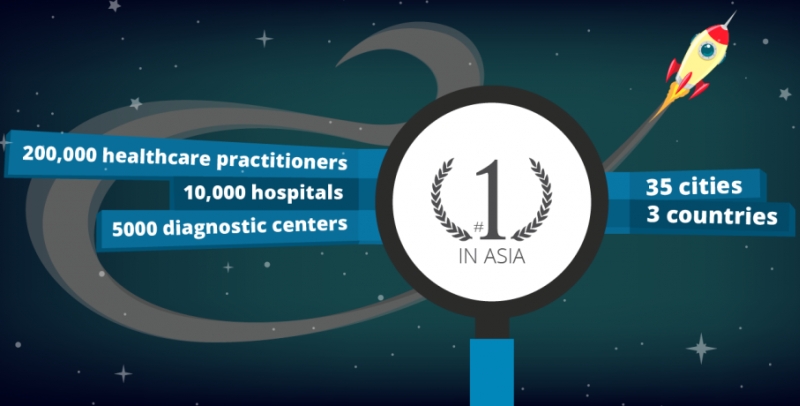 So far, the company has been able to keep its focus on markets that use the Latin script (for Bahasa, English, or Portuguese); this is not a conscious decision, Sangam tells us, but it's still an important factor that companies must consider if they're planning to expand, because the entire user interface would have to be updated as well.
At the same time, companies also need to learn to work with teams around the world. "The other day, I was in office at 11.30 at night, and I saw that our operations team were all there," says Shashank. "I asked why, and they told me that they were coordinating with our team in Brazil."
The Practo CEO however feels that the challenges are their own advantage too - because as you grow, you end up creating a "global product, and that benefits the users in India as well. The people here also get to experience world class design and products, and that helps with our India growth as well."