People living in Delhi - or those who used to live here - will probably know the name of Friendicoes, the animal shelter and clinic which first opened in 1979. Friendecoes has been running ambulances for distressed strays and running a successful spay/ neuter program in the city, and providing free veterinary help to anyone who needed it.
After 36 years of work though, the organisation was facing the possibility of having to shut down due to the lack of funds - it has outstanding bills that add up to over Rs. 82 lakhs (mostly to medicine suppliers), and needed a minimum of Rs. 20 lakh to stay afloat. The group sent out emails asking for donations, and also mentioned that people who want to donate in kind can give rice, cleaning agents, or milk. But then, it had the idea of creating a crowdfunding appeal, and asked for Rs. 20 lakh on crowdfunding BitGiving.
It's a lot to ask for when you don't have a product to offer, but the work that Friendecoes has done in Delhi has earned it a lot of support over the years, and according to Ishita Anand, the CEO and Cofounder of BitGiving, the project raised over Rs. 10 lakh in the first 24 hours, and over the course of this week, quickly hit the Rs. 20 lakh mark as well.
With the immediate worries about the future of Friendecoes set aside, the project has updated its targets, and is now looking to raise Rs. 40 lakh, to keep the NGO going for longer without having to worry about funding; at the time of writing, the project has raised over Rs. 35 lakhs; it's great news for the NGO, but also for BitGiving, which takes a simple 10 percent cut on all successful projects.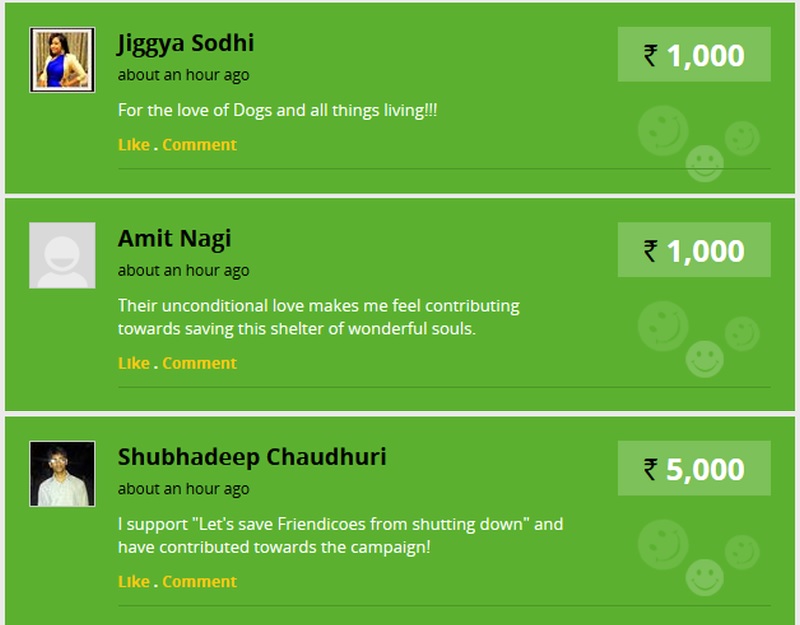 Crowdfunding in India is still a bit of an uphill battle, according to most of the companies in this space. There are very few companies here which follow a model similar to Kickstarter, where you can pledge to back a product, which may or may not come into existence.
(Also see: Meet the Companies Looking to Kickstart Crowdfunding in India)
While product funding platforms are relatively few and far between, some crowdfunding platforms have started to attract investors in India. One such company is Wishberry - whose investors include Google's Rajan Anandan and MakeMyTrip's Deep Kalra - and on that site, people are already open to funding creative projects, according to Wishberry co-founder and CEO Priyanka Agarwal.
Aside from cultural projects, Agarwal says that another area with a history of giving in India is the social space; people are used to contributing to causes in one way or another, and that's the niche where BitGiving exists.
BitGiving's Anand tells us that the platform has been very popular with NGOs, who keep looking out for innovative methods to raise funds. At the same time, she says, BitGiving hasn't tried to focus on any specific categories; "we don't want to say that we're just in the social space, or that if you have a great idea that isn't about a charitable cause, we won't let you pitch it on Bitgiving," she adds.
"We're experimenting with different things and seeing what clicks."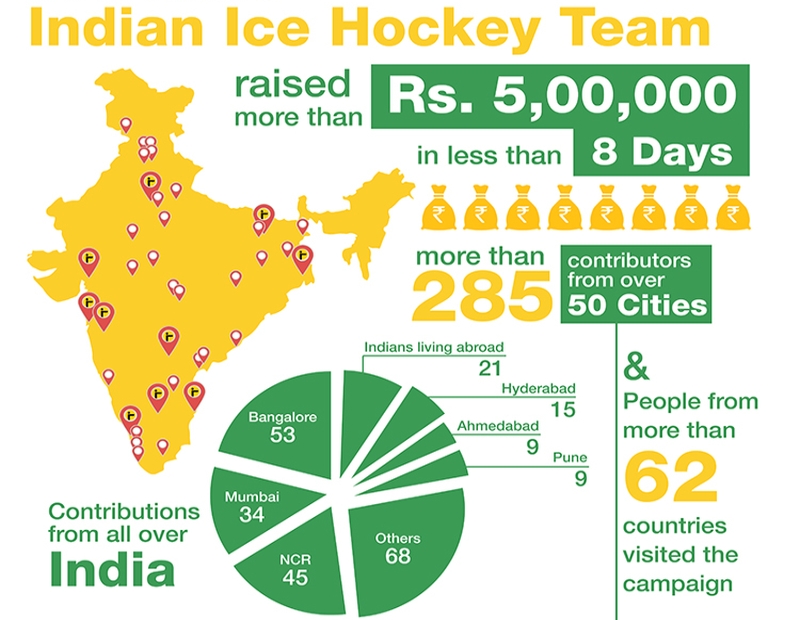 Friendecoes is the biggest success story for BitGiving right now, but Anand tells us that before this, the platform also saw a project for the Indian Ice Hockey team go viral.
"The team needed Rs. 3.5 lakh to participate in an international tournament but it wasn't being funded by the government, so they took to the platform and were able to raise more than Rs. 5 lakh," says Anand. "If we'd said we'll only be in the social space, this is a sports team, then the campaign wouldn't have been possible. Today more teams are applying to us," she adds.
BitGiving wants to be category agnostic, and Anand tells us that if an entrepreneur has a great idea, BitGiving with its active and engaged community, along with a team that provides inputs and support at every stage of the campaign, will be a strong platform.
Looking at the projects that are listed on BitGiving though, it doesn't look like the message has gone out, as just about everything you see right now is a project to help fund a cause, much like the Friendecoes project.
But Anand is confident that more people will use the platform, and says that she believes crowdfunding is going to grow in India. "In the US, it blew up with gamers. In India, we're still finding the category, but once we do, this is going to grow rapidly," says Anand.