There are many advantages of a mobile wallet - it's a simple way to spend money, keep track of your expenses, and not have to bother with things like two-factor authentication at the time of making a payment. Using taxi services like Ola or Uber for example is convenient not just because of the ease with which you can book a taxi, but also because you can pay without anyone hunting for change. It's a simple, automatic process, which makes taking the rides easier.
The catch is that most of these wallets are still pretty limited in how and where they can be used. This might change in the future though, with the development of a United Payments Interface, which could make it easier for people to start transacting online. Govind Rajan, the COO of FreeCharge, (which was acquired by Snapdeal last year), believes the change will happen sooner rather than later, and spoke to Gadgets 360 about what he jokingly refers to as "the war on cash".
"Have you read about what's happening in Sweden?" he asks, to start off our conversation. He's referring to the steady march towards going cashless in Sweden, and says, "Banks can turn customers away if they ask for cash. And it's not too far away that India will also become cashless. The question really is, why hasn't it gotten there already?"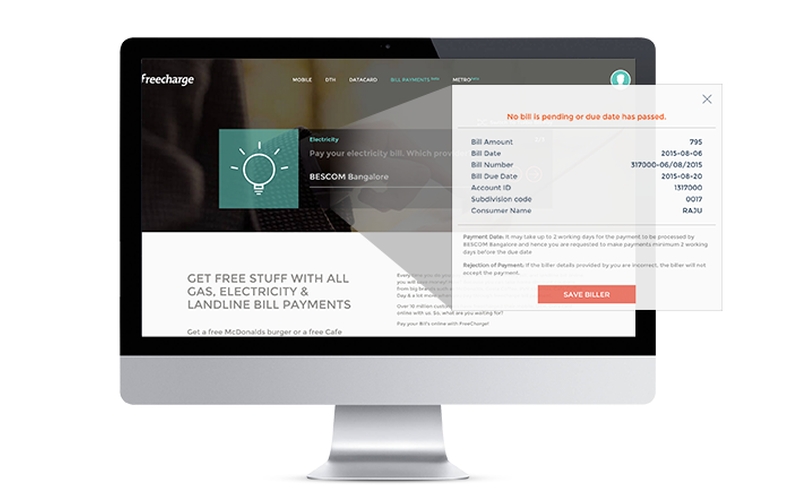 "The thing is that you need to have the underlying ecosystem in place first," he continues. "Right now, there are maybe 50, at the most 100 million customers in the country with a smartphone and a data connection. The good news is that the number is going to double next year, and the year after that, because now you can buy a really good phone for just Rs. 4,000, and 4G networks are coming, and they're not more expensive than 3G."
FreeCharge claims to have 15 million wallet users, with 1 million being added each week, and 1 million transactions being made in a day. This is still a small fraction of the transactions happening in the country, and Rajan believes that more and more people are going to start using digital payment methods, instead of cash, as long as it can be shown to be fast and safe.
Getting people to trust their finances to a relatively less-well-known company is going to be a challenge however. Rajan believes that once people have used FreeCharge, they will be more likley to return to it, and to prefer it over cash. But getting them to do this for the first time will require some incentives. "We're putting Rs. 2,000 crore into the cashback wallet," he says. "Snapdeal, between seller promotions, it's own promotions, and refunds, gives back Rs. 2,000 crore every year. We're putting that all back into the wallet. Then the consumers will try it, and once they try it, adoption will happen."
However, even among the people who have the tools to pay digitally, actual usage tends to be low. According to a press release shared by Zomato, the online ordering service saw 85 percent of all orders coming via mobile phones, but the majority of users - 80 percent - preferred to pay by cash. Rajan agrees that it's important for companies such as FreeCharge to now make digital payments a habit for users. "You need fantastic UI to create a habit, and we're already doing this online, but it needs to be available offline too," says Rajan.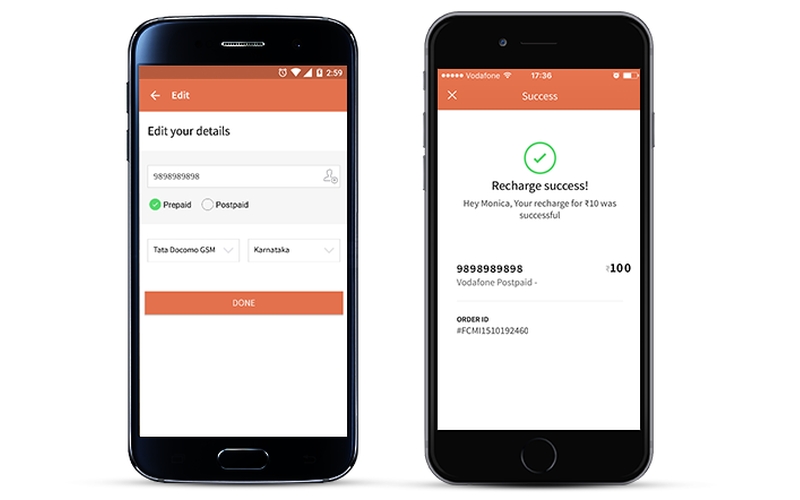 "And we have to benchmark it against cash, because really right now the only competition is cash," he adds. "We don't benchmark with anything else. So the idea is to be faster than cash. Now, in the US, at Starbucks, they have a scanner, and AliPay, with McDonald's they have a scanner, but here, no one wants to invest in extra hardware. And so we have to adapt the existing hardware."
Testing this out, FreeCharge has tied up with two partners, Shopper's Stop, and McDonald's. "It's integrated into your PoS, it's auto-reconciled, cashback happens instantly. It's just like using a credit card, for the merchant," says Rajan. "We're going to be integrated with all standard PoS systems, with just an update to the firmware, which we've already started doing."
(Also see: Now, Pay at McDonald's With Your Mobile via FreeCharge)
"The merchant just enters your number and the billing detail, and it generates a request, then you generate a PIN on your phone - which works offline as well, you just need to connect the phone to the Internet once in 24 hours - to make the payment," he explains. "And you don't need any machine to accept payments. Your phone should do. Every employee can have the app on their phone, linked to a master account, and they can take payments, handle remittances, everything."
This doesn't mean that Rajan envisions the instant death of cash, and an entirely virtual economy either. The systems he is describing can be connected to existing billing processes, and can be used to accept other payments too, including cash. And while he believes that the future will certainly be cashless, he recognises that it will take time for digital systems to replace it. However, the problems in the way are not so much technical as behavioural, he believes.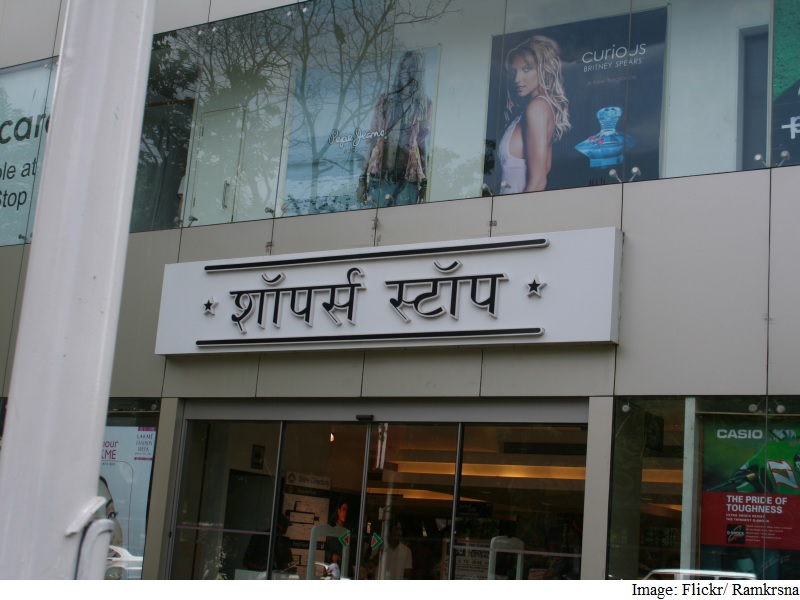 "We've linked our processing to Shopper's Stop billing and we're going to do it for Hyper City next. It's a hard question to solve, but once it's done, it's done - you can solve it much more easily a second time," Rajan explains. "So with Shopper's Stop, they wanted to be able to process payments and handle refunds quickly, which is easy to solve. The QSR wanted payments to be done in 30 seconds or less and we can enable both these things. And after this rollout, we're going to make it more widespread offline."
Of course, handling payments in a McDonald's or a Shopper's Stop is still a far cry from the ubiquity of cash. Those are, after all, both scenarios where credit/ debit cards are already accepted. How do you get from there, to becoming a technology that can be used by the neighbourhood kirana store, or to pay an auto-rickshaw? "You know, I think that digital payments will become as universal as prepaid recharges. The shopkeeper doesn't want to keep cash, and my view is that he will adopt digital payments more quickly than you and me, if we can make it faster and safer than using cash," says Rajan.
"I think that the challenge of educating people will be lower for payments, than it was for e-commerce," he adds.
Of course, FreeCharge is not the only virtual wallet that is expanding offline. Not counting the various wallets that tied up with taxi fleets, others such as MobiKwik and Paytm are also trying to make their presence felt offline. For example, MobiKwik tied up with BigBazaar, after first allowing offline payments at WH Smith MobiKwik's other partners include Cafe Coffee Day, PVR, Domino's, and Pizza Hut, apart from various online stores. Similarly, Paytm has partnered with Cafe Coffee Day and Dominos for payments, and is on track to roll out support for the Delhi Metro too.
How successful any of these wallets has been is still hard to say. The list of partners is growing, but the actual reach is still pretty limited. You can't still manage to just live off money in your virtual wallet - you're still forced to dip into the real one fairly regularly. And it's likely to take some time for that to change, while the various wallets are building up the partnerships required to make an ecosystem possible.
Disclosure: Paytm's parent company One97 is an investor in Gadgets 360