Travel around the 'touristy' areas of any city in India, and you'll come across a plethora of small shops with travel agent signs above the door. And there's no shortage of big travel businesses that still seem to be thriving as well, despite a limited online presence. Which is odd, because you'd be hard pressed to find someone who doesn't just book his or her tickets online these days, right?
Between MakeMyTrip, Cleartrip, and others for flights, and IRCTC for rail bookings, not to mention RedBus for bus tickets, why exactly do we need a travel agent anymore anyway? You'd probably be surprised to know that while the online travel booking industry is huge, it accounts for less than half of all the bookings being made in India, according to research by global travel industry observer Phocuswright.
Although 39 percent of the market is a huge amount, that means that 6 out of 10 tickets are still being booked offline. So we checked in with a local travel agent - Shankar Travels, based in South Extension in Delhi - to find out who was buying these six tickets.
"Just imagine, you've got to book rooms in multiple hotels, hire a local taxi to accompany you for a day, and need to organise your tickets as well," says Namrata Das, an executive at Shankar Travels who agreed to answer our questions. "So you're going to go to one site for your tickets. Then you're going to check out the sites of five or six local taxis to figure out which one to hire. Then you'll call them and make the arrangements. Then you'll look up hotels on Tripadvisor, and get stuck looking at photos, before you finally make a booking. The whole thing took more than an hour probably. While we've already done the research, and you can be in and out in 10 minutes."
That ten minute estimate is certainly hyperbole, but using a travel agent isn't just about trading time for money - sometimes, they can also help you with specialised knowledge about the destination you're going to, and can also find you deals that you didn't even know existed.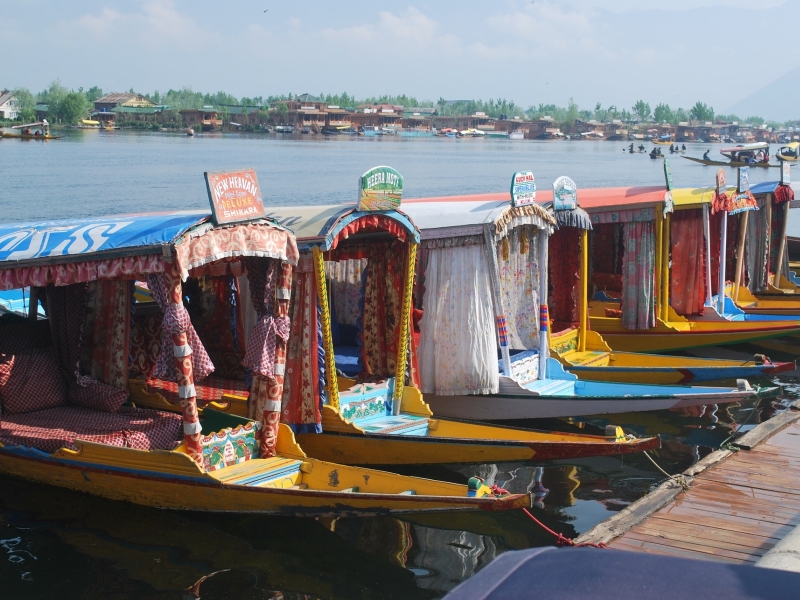 Das helped us to figure out sight-seeing to do on a three day trip to Srinagar, identified hotels in two cities, and activities near each of the places we were staying at. It's quite impressive, and a lot easier than trying to do the same thing yourself by sitting with a dozen different sites open in front of you.
It's also sometimes cheaper to book your tickets through an agent instead of doing it yourself. Sankalp Agarwal, CEO of TravelTriangle, says that the convenience of booking all your details from a single agent isn't the only benefit.
"You'll think that it's more expensive to book from an agent, because of the commission, but people in the travel agency are also doing zero-commission bookings these days," he says, "and the airlines and the online guys are also charging convenience fees and online fees. So it can really be cheaper to book your tickets through an agent."
But sites are working to take care of the convenience factor by making it easier to book your tickets and rooms together from a single screen. Most online travel sites now offer the opportunity to book tickets and hotel rooms together. On sites like Cleartrip, you can book air tickets, a hotel, and even a taxi to drive you around at your destination, and book activities at the places you're visiting.
These features are slowly being rolled out to apps as well, so you could make all your bookings on the go without even needing to sit down in front of a computer. Ibibo says it is the first online travel agent to bring hotel+flight bookings on to the app.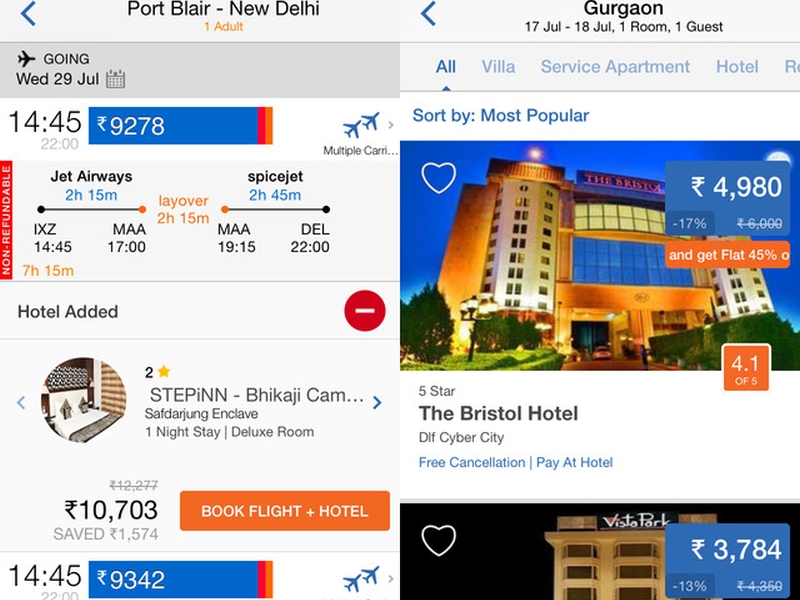 Asish Kashyap, group CEO Ibibo, spoke to Gadgets 360 about the new feature, and how the travel sector is evolving. "This [flights plus hotels] was a challenging feature to implement because the hotel data in particular is changing very often, and it is important to be able to track this real time," says Kashyap. "And of course, there is the challenge of presenting the right amount of information - with a small mobile screen, that is a big concern."
Right now, Kashyap sees hotels as the next big thing in the online space. "Hotel bookings are growing by 80 percent, and they're going to continue to grow," says Kashyap. "The ticketing space is also growing, but it's not growing at the same pace because it's a more mature space now."
But there's another reason why people still use travel agents, and it's one that online businesses will find hard to compete with. Cash.
Most e-commerce companies will tell you that the majority of transactions that take place are using cash-on-delivery. People in India don't seem to be comfortable with paying money online, and no site seems to be able to offer some kind of cash on delivery style solution for tickets. For hotel bookings, the sites allow you to make the booking online, but pay only on arrival, which is fine, but buying your air tickets still requires that you pay online at that point, sometimes months before you're actually going to travel. Even rail travel only recently added support for cash on delivery.
(Also see: Review: IRCTC's BookMyTrain App Gives You Cash-on-Delivery Option for Rail Tickets)
"When you're planning a trip outside the country, or traveling for more than a weekend getaway, then the costs involved can be quite high as well," points out Varun Chadha, COO of Tirun Travel. "If you're paying a lakh or more, then how comfortable will you be with making the payment online, will your card limit even allow you to do that?"
"Even if there is no problem with making the payment, it's such a habit with people, that they would prefer to pay cash," he adds.
You'd think that corporate customers form a big chunk of the 60 percent tickets that continue to be booked offline, but Chadha says that's not necessarily a big factor anymore.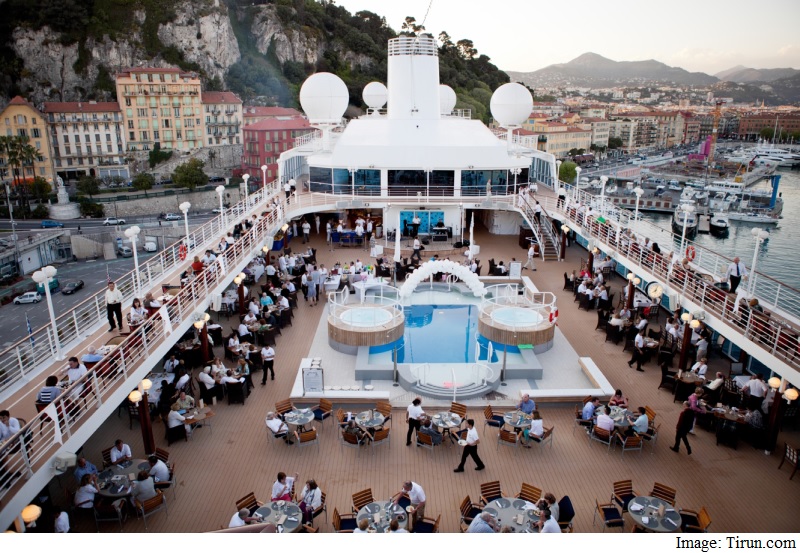 "Most companies have their own travel desk which will make the bookings, and depending on the company policy, many actually prefer to do the booking online themselves," he says. "And in fact, we've seen the big players have even made tools for companies to make it easier to book tickets, with special company discounts. The advantage for the company is that you don't have to wait for a travel agent to respond to your queries, just get the details from the employee who needs to travel, and then book the ticket right away. It's much faster, and many companies value the speed more."
The bulk of that 60 percent, Chadha believes, comes from people who are booking holidays, planning vacations. Families that want to travel for a week or two for summer vacation, people who want to go to exotic getaways, and those who want to book a once-in-a-lifetime cruise are still very likely to use the Internet - but mostly to plan travel. They're still likely to turn to an actual agent in order to pay cash, or to have a face they can trust and turn to in case they need any help.
"The kinds of questions we get have changed, that's one big impact of the Web," says Chadha. "Earlier, the time spent on the phone with a client could be up to around 25 minutes, and we've gotten that down to 7 minutes, which is a huge productivity boost. People come to our website, and other sites on the net, and go to forums, and they're fully informed when they call."
"So instead of coming in blank and needing to have everything explained, people will start asking for things like specific rooms, or packages, and that allows us to work much more quickly as well," he adds.
That was certainly the case with Shiv and Paromita Guha, who had initially referred us to Shankar Travels. In their case, they spent hours perusing TripAdvisor, Expedia, IndianMike, and Booking.com, comparing prices on Cleartrip and then repeating the process on MakeMyTrip.
"Eventually, we just got sick of the process," says Paromita. "We hadn't taken leave for a while and we wanted to take a fun two week holiday, but we didn't have any fixed dates or anything like that, and there was no particular city we had to go to either."
"There was too much choice, and that was driving us crazy I think," she adds. "We spent a month researching before we finally gave up and went to the agent. The final result was slightly more expensive than what we could have put together ourselves (we checked later) but they were able to recommend that we go two weeks earlier than we were thinking, because then it's off-season, and so that way we saved nearly Rs. 20,000 on the hotel. And we wouldn't have known that, so we actually saved a ton of money by using an agent."