When you're shopping online, do you compare prices on different e-commerce websites and look for the best deal from within a short list of trusted sites, or do you have a favourite site that you always stick to? For some of us, a single platform has built up a reputation for trust through repeated positive experiences, and the promise of quick deliveries, and responsive customer service keeps up coming back without worrying about whether we're getting the very best deal. But the conventional wisdom, at least in India, seems to be that customers will flock to any platform that offers a great deal.
But naturally, such a continued reliance on being able to offer deals and discounts is not sustainable over time - of course, by going online, companies are able to cut down on some non-essential costs, and by passing these savings on to the customer, sellers are able to price items at a lower rate than the offline competition. But when the market is full of companies that are doing this, then being able to offer the best deal often means dipping into VC funds to keep the customers happy.
However, at least a few Indian companies seem to have started taking baby steps towards a course correction that will reduce their reliance on discounts. At the start of August, Snapdeal showcased FindMyStyle - a shopping platform for apparel that it described as "a technology playground" for its visual search technology - where you can look at dozens of products without seeing a hint of the pricing, until the very last step when it's time to make a purchase.
At around the same time, Jabong started A/ B testing its new website - the new look focuses much more on the products on offer, with much bigger images of the clothes being sold - and at the company's office in Gurgaon, NDTV Gadgets got to see the new look, which has been rolled out to around 10 percent of the site's users so far.
Instead of putting the price and purchasing buttons in the centre of the screen, this information is offset to the right now - the picture is front and centre, and bigger than before, so you don't need to use the magnifying glass tool anymore either. It's a subtle change, but a welcome one in many ways.
According to Jabong, these changes are deliberate, and reflect how the customers in India have become more evolved.
"Customers will always be price sensitive. But that's not the only proposition we want to sell to the user. There has to be a balance," the company told NDTV Gadgets via an emailed response. "Yes price/ discount is important, but so is experience of exploring, finding, selecting and evaluating the right fashion for the user. Balance of both has been achieved with the new UI."
Interestingly, the company had to do more than just change the design of the website to carry out the changes it has made. Instead, the entire Jabong catalogue had to be re-shot as well; this was done to standardise the new collection of images with a light grey background, which blends in with the redesigned site. This makes the images stand out even more on the screen, the company says, but accomplishing this meant that over 1.5 million pictures were changed.
Now, with the company satisfied that conversions are not being affected in the test group, the next move will be to roll out the new design steadily, and then overhaul the apps as well, by around October. The company noted that in the last five years, the market has changed significantly, and customers want better design, not just deals.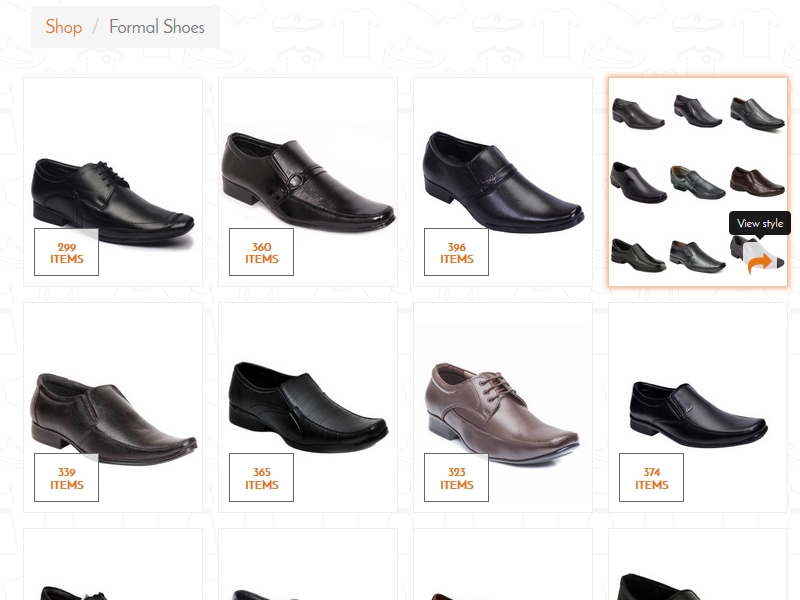 Speaking at the launch of FindMyStyle Anand Chandresekaran, Snapdeal's Chief Product Officer, echoed a somewhat similar sentiment, when he told NDTV Gadgets that "some people are shopping looking for the best deals, some people are looking for specific things and they are very search led, and some people are going to browse, because they might know what they want, but aren't sure how to express it."
"Different people are looking for different experiences, and we want to provide all of them," Chandrasekaran added.
Other companies have also been putting an emphasis on design; for example Cleartrip sees design as a differentiator. But at a time when we are just getting over competing 'Freedom Sales' from Snapdeal, Flipkart, and Amazon, you can't say that deals are a thing of the past in India.
We asked Chandrasekaran for this story whether FindMyStyle is an indication of a new mindset at Snapdeal, to move away from just 'deals'. However, in an emailed response, Chandrasekaran chose to stress the technology aspect of the new website.
"We believe FindMyStyle is a technology playground for our engineers and our consumers," Chandrasekaran wrote to NDTV Gadgets. "Insights we pick up from here will take back into our core digital commerce platforms."
But while it's too early to say whether deals will ever be displaced, it's good to see that other factors of the shopping experience are also starting to get more importance.