Less than six years after it launched, restaurant discovery guide
Zomato
is the most recognisable name in its vertical. The company has a fun identity - it keeps releasing infographics that ooze style, and when .xxx domains became available, they quickly launched a site dedicated to
food porn
. Beyond all the polish and design though, Zomato has been a success because they have consistently offered a huge amount of highly accurate information. To do this, the company still uses the old fashioned method of feet-on-the-street - it's a slow process but you can rely on what you find on the site.
However, once you've read the menu and got the phone numbers, you'll still have to make calls, and go through the hassle of placing your order yourself. There's a layer of friction, and Zomato has been firm in saying that they're not getting into the online food ordering business.
And it's in this gap that companies like FoodPanda, JustEat and TastyKhana have sprung up. In August, the local search company JustDial also entered into the ordering space. FoodPanda claims that it sees 60,000 to 70,000 daily unique visitors on their website, while JustEat has approximately 20,000 people coming every day. According to FoodPanda, the overall delivery market in India in 2012 was at Rs 1,000 crore, and expected to reach Rs. 5,000 to Rs. 6,000 crore by 2017. Out of this, according to JustEat, 10-12 percent of the total market is online ordering, and JustEat claims that the number of users is doubling year over year.
Not without problems
When we asked Zomato founder Deepinder Goyal why the company doesn't handle deliveries, he pointed us to a blog post by co-founder Pankaj Chaddah, saying that the logic still holds up to this day.
In the post, Chaddah highlighted the lack of customisation possible online, the poor logistics available in India, and the fact that a pure technology solution that can be suitably widespread isn't available. But that's not stopping others from trying.
JustEat is an international brand, and it entered India in 2011, when the company acquired an Indian startup in the same space, called Hungry Zone. HungryZone was launched in 2006 by Ritesh Dwivedi as Hungry Bangalore, but it took a lot of time to gain momentum. "Food ordering was not an essential need in India back then, the idea was ahead of its time," Dwivedi says. By 2008 however, they received their first round of funding and started building a technology solution for the problem of food ordering.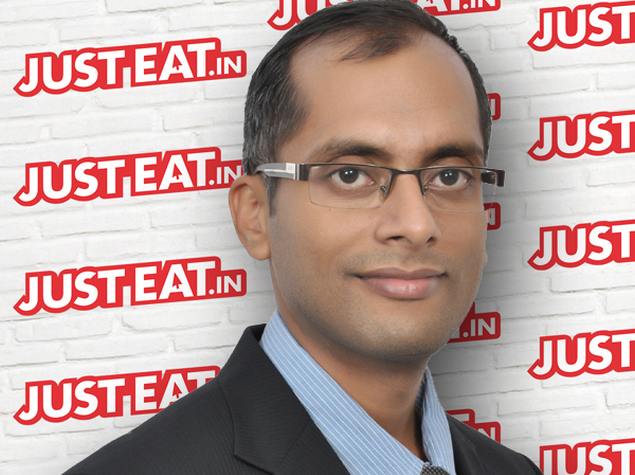 "There are thousands of restaurants, and everybody will order within a short interval. You've got around two hours for lunch and two hours for dinner, and everyone wants the food right away," he says, and adds, "To tackle this, we had to innovate on technology, because a manual call-center isn't a solution, it can't be scaled up."
Internationally, there are a lot of sites that handle online deliveries, including JustEat of course, but there are plenty of problems unique to India, which meant that Dwivedi's team had to rethink the techniques from the ground up.
"For example," he says, "PIN codes. In the US and other countries, all deliveries can be tracked very accurately with PIN codes. In India it's completely different. You need to look at a lot of other parameters when taking an address, unlike in the other markets."
Menus themselves can be more complicated: "there are 40 types of Indian food, menus have seasonal items, we need to separate veg and non-veg, and you might have more than 300 items on the menu," Dviwedi says.
But the biggest challenge they faced was in implementing the ordering technology. He says, "Globally, we use a device like a credit card swiper that prints out orders - but that's expensive and GPRS isn't very reliable here, so we had to create our own wired, desktop solution. Instead of having a custom machine from us, your computer which you probably use for billing anyway becomes the point of contact."
While there is a call center, it's not used for placing orders, but rather for contacting customers in case any problems do come up. Goyal had told us in an earlier interview that one of the reasons that Zomato doesn't want to get into ordering is because customers will blame it in case of cancelations. Dwivedi confirms that this is the case, and says, "we bear the brunt of cancelations, and that is why we partner very carefully. We track all the user feedback, and if there are many complaints about your restaurant, we'll take it off the listings because we don't want our brand to suffer."
We reached out to JustDial, which relies much more on its call center in their operations, however the email id on their contact us page didn't yield responses. However, as one of the biggest local search companies in India, it's safe to assume that they have the scale available to power a human-centric approach.
Mobile is speeding up
As of now, JustEat sees mobile as a small part of their business, but it's doubling yearly, and the split should be 50/50 by 2015 according to Dwivedi. For FoodPanda, the numbers are only slightly different - around 25 percent of the site's users are coming from mobile, and their numbers are growing at 60 to 70 percent annually.
Rohit Chadda, the co-founder and managing director at FoodPanda says that the company's growth focus is on mobile, which is being driven by Tier 2 and Tier 3 cities. Even more interesting is the fact that while users of the desktop site outnumber mobile users, people ordering from the app are both much more likely to be repeat customers, and also much more likely to place a bigger order.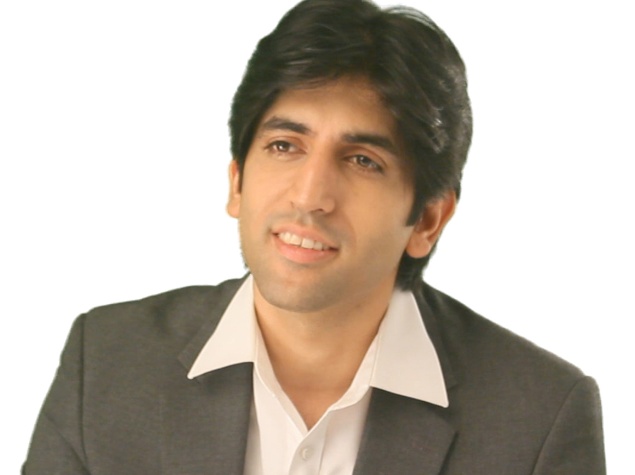 "We also see a lot more mobile usage for dinner," Chadda says, "which makes sense. In the day, in the office, they might be sitting at their computers and they place an order somewhere. But when that guy gets home from work in the night, he does not want to pull his laptop out to order, specially not when the app works so well."
FoodPanda, which was launched in 2012 by Rocket Internet, is also an international platform, but according to Chadda, each country operates reasonably independently, so his team can focus on building out a product with mass market appeal here.
He says, "India accounts for a lion's share but each part of the company is also pretty nimble. So right now we've got some major redesigns and app updates coming up in short order too."
This process is being led by the mobile devices, something which is a priority today for JustEat as well. With a focus on convenience, and extremely easy to use apps, the company's offering can be habit forming, which is what they hope. Along the way, a strong community of users is also rating and reviewing their orders, and this, both Chadda and Dwivedi feel, is extremely important because unlike listings sites, here, the reviews can be connected to specific orders and experiences.
Whether this means that Zomato needs to get into the food ordering business is unclear - these are early days for its rivals still, and it remains to be seen whether they will be a lasting success in the market. What they do prove though, is that at least the technical objections that the company has to setting up ordering don't seem valid anymore. The cultural ones, about people wanting personalised service might be harder to measure, but the growth of this vertical does suggest that Zomato might face unexpected pressure soon.
Affiliate links may be automatically generated - see our ethics statement for details.