The annual International CES 2015 in Las Vegas is the biggest tech exhibition in the world, bringing you up, close, and personal with the latest launches from the world's leading manufacturers. However, a lot of the action at CES happens outside of these big names, and just walking the CES floor usually gives you a sense of the big technological trends by observing what the smaller companies are up to.
This year, CES is broadly split into two physical locations: Tech West and Tech East. The latter consists of the Las Vegas Convention Center (LVCC), the biggest CES 2015 venue, where almost all the major big name brands are showcasing their newest products. The smaller (relative to the LVCC - it's still massive!) Sands Expo and Convention Center at the Venetian and Plazzo is part of Tech West, and though it may not be able to match the LVCC in terms of big names or the glitz, the venue offers a good glimpse of what consumers can expect in the near future.
(Also see: CES Day 1 Highlights: Wireless Charging, Veteran Camera Brands, and a Surprising Star)
The hot technologies of CES 2015
Wearables, 3D printers, and smart home - if you had any doubts 2015 will be the big year for these three technologies, CES 2015 should put that debate to rest. Specialised 3D printers seem to be this year's theme, from one that can print electronics to another that can spit out food - well technically, dough in the form of cookies and other goodies you can bake and eat.
While the idea of a connected home sounds like a dream back in India, most of the infrastructure is largely in place in countries like the United States. At CES, we met many startups that are looking to leverage this setup to either make it easier to control your existing gadgets, or help you save money by monitoring - and controlling - the amount of resources you consume.
Wearables look set to move beyond the wrist, with sensors and LEDs showing up at the most unusual of places - if fitness trackers or smartwatches don't get you, the Google Glass-wannabes will.
Dell's new offerings
Dell announced a few impressive products at CES and the new 13-inch XPS particularly caught our eye. The laptop comes with an 13.3-inch edge to edge display that looks simply stunning, especially at the high-end configuration that comes with a QHD+ touch screen.
Dell also announced that the Venue 8 tablet with a 3D camera that it had originally showcased at IDF is now shipping as the Dell Venue 8 7840. The tablet comes with a Intel RealSense Snapshot Depth Camera, which enables things like refocusing images after they've been clicked. Dell Gallery software also includes a measure mode that lets you get real world dimensions of objects you have clicked using the tablet.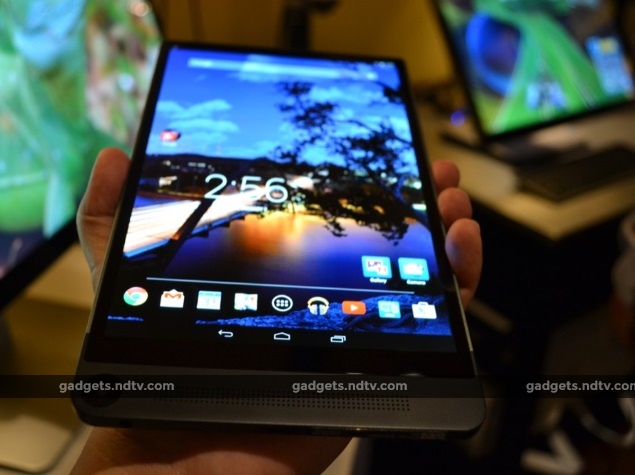 We also got some hands on time with Dell Cast, that turns any Android tablet into a full-fledged workstation.
Surprising star of the day - Strone
Strone is a neat little device by an Australian startup that will let you say goodbye to roaming costs. The idea is simple - you buy the Strone device, connect it to the Internet, and when you are ready to go on a trip, leave your local SIM inside the Strone. Now, the device will automatically forward your calls to any Internet-connected mobile device anywhere in the world.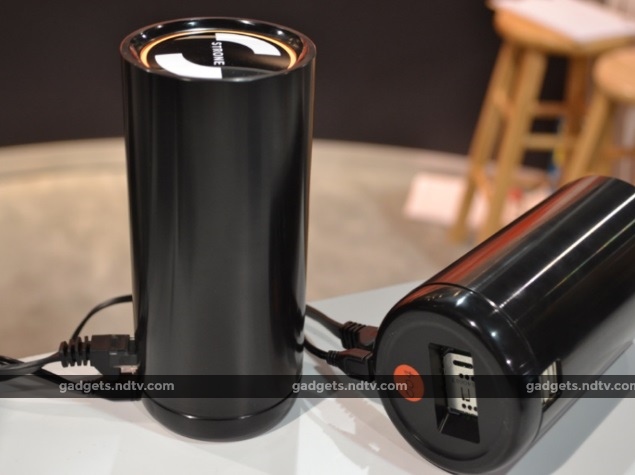 Every call consumes minutes from your Strone plan, but with plans starting at as low as $10 per month for up to 150 minutes of calls, we believe telecom operators around the world will start hating Strone if it works as advertised. Check out the FAQ for details.
Pet lovers of the world unite
What is CES without some quirky gadgets and Tuesday's pick has to be the Petcube Camera that lets you watch, talk to, and play with your pets using a mobile app from anywhere in the world. The only question is - do you love your pet enough to stump $199 (Rs. 12,500 approximately) on this little gizmo?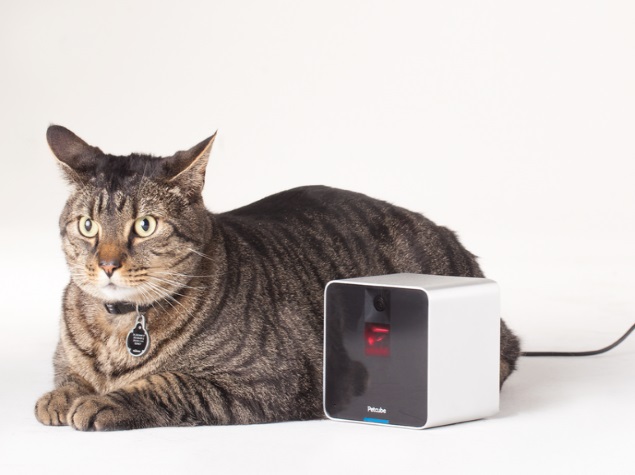 If that sounds like too much money, maybe you want to buy your pet the Tagg GPS Plus Pet Tracker that provides GPS pet tracking and activity monitoring for your little one. The new version even comes with an ambient temperature sensor, so you can know your pet is always comfortable.