The 2016 edition of CES is set to be the largest in its 49-year history, covering 2.4 million net square feet, but all is not rosy for the industry, according to the Consumer Technology Association's forecasts for tech spending in 2016. There are significant areas of decline, especially where categories and markets are both saturated, for example smartphones in North America and Europe. However, India and China lead the developing world as examples of high-growth opportunities.
In a presentation made the day before CES officially kicks off, Shawn DuBravac, CTA Chief Economist, shared statistics and predictions about the changing face of consumer technology. These are reflected most clearly in the organisation's name change, from the Consumer Electronics Association to the Consumer Technology Association, which better encompasses software, services, apps, startups, and the overall ecosystem.
According to DuBravac, the five biggest forces that are changing the tech landscape today are ubiquitous computing, cheap digital storage, connectivity, the proliferation of digital devices, and the "sensorisation" of tech. Computers are in millions of households, and we think of the cloud as an unlimited resource, he said. Many countries have more cellular phone subscriptions than people, and all analogue devices are being replaced by digital ones.
"That's been a key narrative of CES over the last ten years," DuBravac said. "It's a changing of the guard. I would argue that that transition has largely taken place and that we're now moving into this next era... the second digital decade".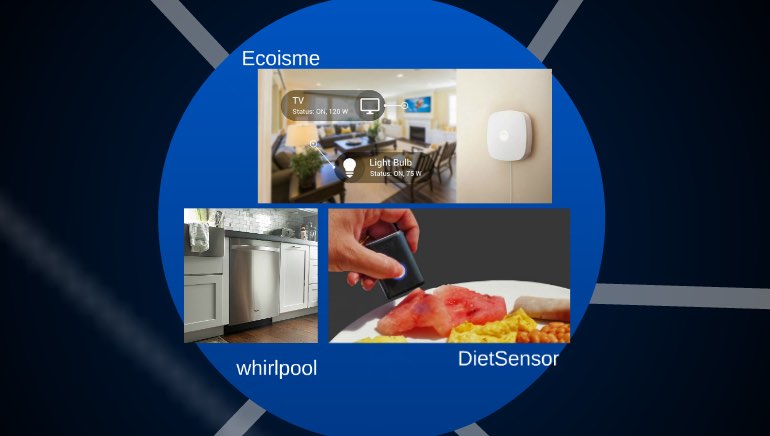 Ten or fifteen years ago, the emphasis was on tech demos such as Honda's ASIMO robot being able to walking up stairs and on uneven surfaces. "There weren't necessarily well-defined use-case scenarios for those applications. It was focused on what's now technologically possible, not what's technologically meaningful," he said. This year, the shift to what is meaningful will be especially pronounced at CES. It will be more apparent how technology fits into people's lives, for example the Mimo baby monitor, which senses babies' movements and health and can report its findings to parents. A lot of this action is coming from startups - there will be 500 of them from 29 countries at CES 2016, up from about 375 last year.
It's experiences like that which will shape technology going forward. Other emerging categories propping up the industry will be VR, which is just about poised to take a leap into the wider public consciousness with devices and content becoming available; 4K UHD TVs and content, including 4K resolution at lower sizes pushing 1080p into the low-end space; wearables, especially fitness trackers; drones, including new diversified shapes and purposes; 3D printers; and integrated smart home systems.
DuBravac stated with confidence that "sensorisation" will be a huge wave in the consumer tech space in 2016 and beyond. While the top five categories - smartphones, tablets laptops, desktops and PCs - are posting no or even negative growth, nascent categories are pushing the overall industry. Out of 20,000 products expected to launch at this year's CES, over 15,000 will incorporate sensors in some form.
The cost of accelerometers, for example, has declined drastically from $7 when the original iPhone launched in 2007 to just $0.50 now. Previously only considered useful in industrial applications, consumers now expect sensors in their devices, and expect to be able to incorporate their analogue world with their digital lives.
Sensors will help devices interact, for example Google's Nest thermostat can signal to Whirlpool's new smart dishwasher when it's a good time to run. This can be especially useful in homes where energy costs fluctuate based on availability. Sensum is a product that can measure emotional responses, leading advertisers to pinpoint exactly which message to show a person at what time. Netflix's algorithms are based on habits, but they could in the future incorporate data such as a user's mood and environment, the number of people in the room, the level of activity, etc, and suggest more refined results. That data could come from smart home devices including cameras and environmental sensors.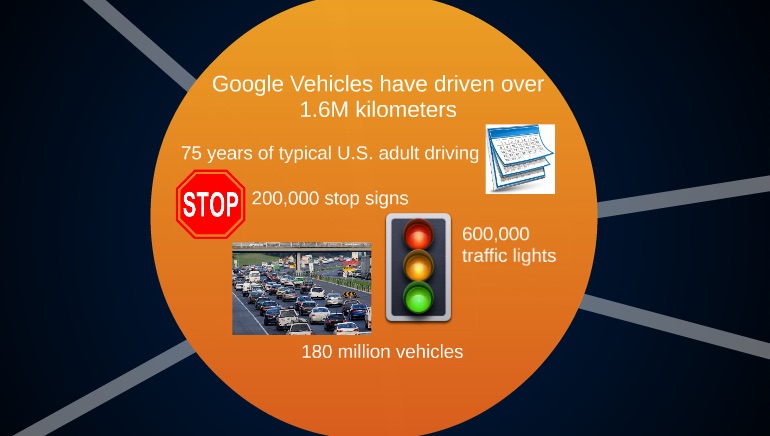 Devices with both sensors and connectivity can constantly improve by incorporating everything that each one has learnt. Voice recognition systems today do this, for a much lower error rate than they did in the past when each instance learnt only from its own user. Google's self-driving cars have collectively racked up over 1.6 million kilometres, which the typical US adult would take 75 years to achieve. Each interaction with a traffic signal, obstacle and other vehicle helps the whole fleet learn.
With such changes in the air, 2016 could represent an inflection point for the industry and for tech users around the world.
Disclosure: The correspondent's flights for CES were sponsored by Broadcom.