Batman had his Batcave, Iron Man had his Point Dume House, and even Dexter- the boy genius, not the serial killer - had his secret lab. Filled with state of the art technology, the coolest thing to see about them as a kid was watching our heroes give voice commands - and maybe tap a few buttons - to control their world.
We might not have reached the Iron Man stage yet (though Microsoft's HoloLens looks a step closer) but the progress in the Internet of Things space means that you can experience a small portion of this already.
Many solutions are not only cool gimmicks for the geeks, but they actually take your life to a futuristic level. So, what do we mean by a smart home? In our view, the smart home is made up of everyday devices that are better than their dumb counterparts thanks to being connected to our phones and the Internet.
Your smartphone remains the key to your connected devices. It can be used as a key to some devices or maybe to control them from anywhere in the world. But aside from that, this enables you to give some real "smarts" to your gadgets, automating the way they work.
A smart home really helps you setting up the comfort of the home. Imagine coming home to a pre-cooled room after a hard day at work, walking in by waving your phone to unlock the door, playing your favourite song in any room with a click. Your lights could dim on their own in the night to help you relax and go to bed soon, and brighten up gradually in the morning like an ambient alarm.
These things are just a glimpse of the connected future we are going to see. If you want to experience the future now, how much money will you have to put down, and what will you get for it?
(Also see: How to Order From the US)
There are a lot of devices that fall within the smart-home spectrum, but we've limited ourselves to the ones that are already readily available, and make sense in your house.
Smart bulbs
Want to light up your home automatically, or according to your mood? An army of smart bulbs is available for your service. The basic function of a smart bulb is to provide you different modes of lighting and save energy. These bulbs are connected to your Wi-Fi network, and you can control the lighting from your smartphone no matter where you are. You can also set the mood based lighting and program the bulbs for day and night hours. By combining apps like IFTTT and Llama, you can even set up cool things like having your lights turn off automatically as you leave home.
Philips, GE, WeMo, LIFX are the popular choices when it comes to the smart bulbs. They offer a wide range of choices. Every unit has Bulb, Lumen, and Light modes which offer you different colours and brightness settings. They also have low-cost white lights that may be sufficient for many.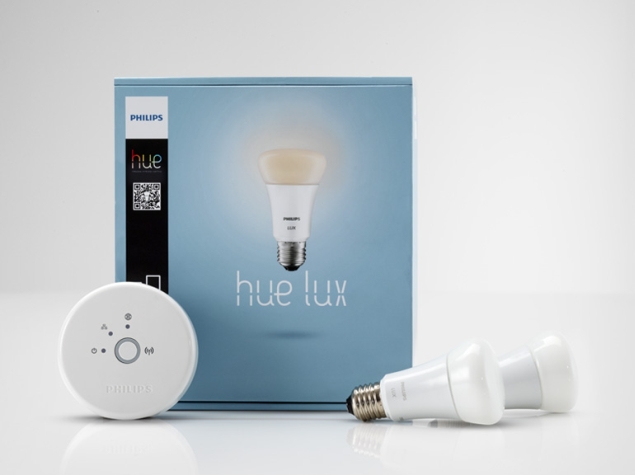 The Philips Hue is probably the most well-known option around. The kit, which includes the hub that connects to the network and controls the lights plus the bulbs, will set you back by $200 (approximately Rs. 12,000), and you get three bulbs in that kit. Additional bulbs will set you back by another $60 (approximately Rs. 3,600), and the Hue system can be controlled remotely from your phone, and also uses LEDs that can change colour. You can change the colour and intensity from a simple app on your phone, and the Hue is compatible with many smart hubs as well.
A cheaper alternative is the Philips Lux - it has many of the same features, but the bulbs are only white. You can still control them remotely, but won't be able to change the colours. The Lux costs $99 (approximately Rs. 6,000) for the hub and two bulbs, and extra bulbs will cost you $29.99 (approximately Rs. 1,800).
GE and Belkin also have solutions, where you will pay $80 (approximately Rs. 5,000) and $100 (approximately Rs. 6,000) respectively for two bulbs and a hub, and bulbs are white only. In all these cases, you'll have to spend a little extra on shipping.
We think that the Philips Lux is a good pick - it is relatively cheap, easy to use, and can be a good start to your smart home.
Philips Lux - Rs. 6,000
Smart speakers
A smarter way to control your lighting is great, and Sonos brings the same philosophy to audio. The company makes wireless speakers that you can place anywhere in the house. Multiple speakers can connect to this Sonos network and they work on a proprietary network so the hub can even be connected to your network, and each new speaker acts like a node in a mesh to connect the next one. Aside from this, once you've connected them to the Internet, they can also be directly connected to supported streaming services, and play music from the Internet without using your phone.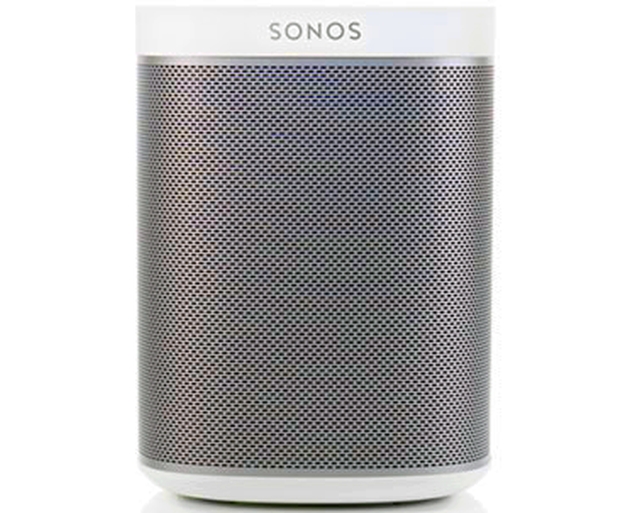 There are competitors on the market such as LG Music Flow and Philips Spotify, but based on our experience, they're no match for the Sonos, which is great in terms of both features and audio quality.
A single Play:1 speaker would cost you $199 (approximately Rs. 12,000) and there are more expensive options that are bigger and louder available as well, depending on your budget.
Sonos Play:1 - Rs. 12,000
Smart locks
Keyless entry is another technology that is picking up pace now. Smart locks let you enter your home with a Bluetooth sensor or NFC tags. Some of these even let you unlock your home using the Internet, so you can let a friend in if they're at your door even if you're out. And they have kept the traditional keys as well, just in case your smartphone's battery juice runs out.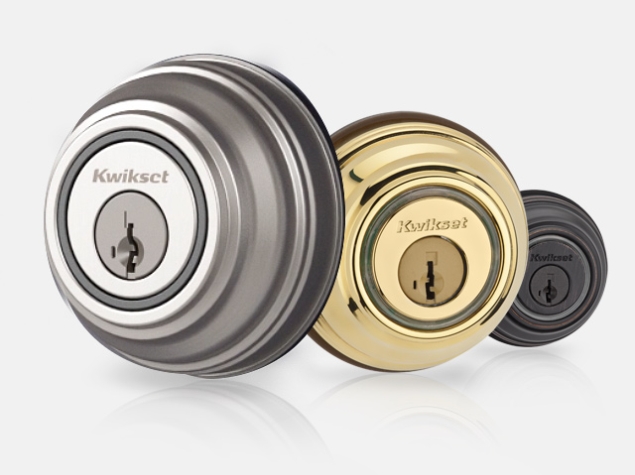 These locks provide great security features as well, because you can be notified as soon as anyone unlocks the door. You can provide remote access to the guests for some specific time, you can even leave notes for them. This is a good feature for the family.
Some security heavy locks like Okidokeys provide access with smart tags as well. They have AES 256 bit encryption and 3D Secure pins to allow access. The Kwikset Kevo and August Lock are the leaders in this space.
Another notable mention would be the Noke, one of the first padlocks in the smartphone space.
The August Lock has Yves Behar styling behind it, and it is definitely the fanciest looking product, with all the features you'd expect too. However, we're more inclined towards the Kevo, because of its partnership with Kwikset, an internationally well-known lock maker. It's priced at $199 (approximately Rs. 12,000) plus shipping.
Kwikset Kevo - Rs. 12,000
Home security
In the connected world, security goes beyond just smart locks. Sometimes you want to see what is going on at your home. Or you want to be alerted when there is some unexpected movement.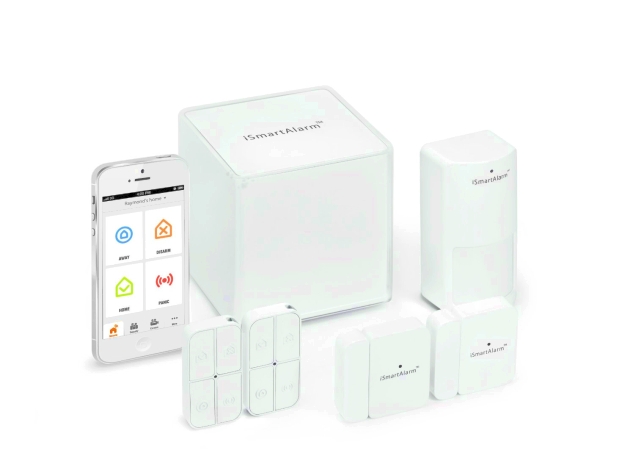 Basic parts of smart security pack are motion sensors, contact sensors which would notify you when a specific window or door is opened or closed, and a smart camera keeping track of the home. The camera stream is available on your smartphone all the time. Some of the higher end products like the Netatmo Camera shown at CES 2015 come with face recognition software to recognise family members and send out an alert only if it spots a stranger.
If you're up for a little DIY though, then you should check out the iSmartAlarm. This is a modular system, which you can pick and choose the parts for. You can add cameras, remote tags to track your kids or pets as they come and go, motion sensors and contact sensors that can be added to your windows, and even smart switches that can be scheduled with an app on your smartphone, to turn the different appliances in your house on and off, remotely.
A basic setup, with cameras and hub would set you back around Rs. 14,000 including shipping,
iSmartAlarm - Rs. 14,000
Smart TV
The TV is the heart of your living room and tech companies have made sure to make it smarter by providing different solutions. You could of course get a smart TV, but you can add smarts to your existing TV even more easily, simply by buying something like Google's Chromecast or the Apple TV. With these devices, you can stream videos from your phone or tablet, or control your TV through a smart home hub.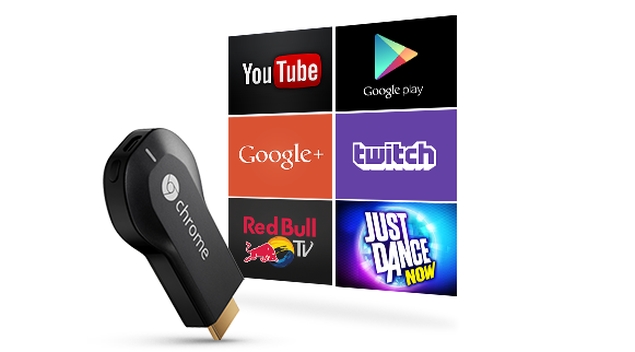 The Chromecast is the best value-for-money option here. This tiny stick allows you to cast content from multiple devices to your TV. If you want to see a video from your phone on your TV, or your family wants to see pictures of your last trip, ChromeCast is your go-to device. It allows you to stream from your Android, iOS, Mac, Windows or Chromebook. It merely costs Rs.2,999.
Apps like YouTube also run using your Wi-Fi connection, and your guests can also connect to the Chromecast without connecting to the router, with a newly added guest mode. All these features together make Chromecast the easiest way to smarten up your TV.
Chromecast - Rs. 2,999
Smart home hub
All these different parts add a lot of convenience to day to day life, but you end up exchanging one set of hassles for another, as you have to jump between a dozen different apps to manage basic things. The ideal solution would be if all these different systems could be interconnected.
That's where a smart home hub comes into the picture. These hubs help you connect the bulbs, locks, speakers, and everything else in your house.
One of the coolest hubs is the Homey - this home automation system can connect to your lights, TV, Sonos and other smart devices, and it can also act as a universal remote that controls all devices in the room that use infra-red remotes.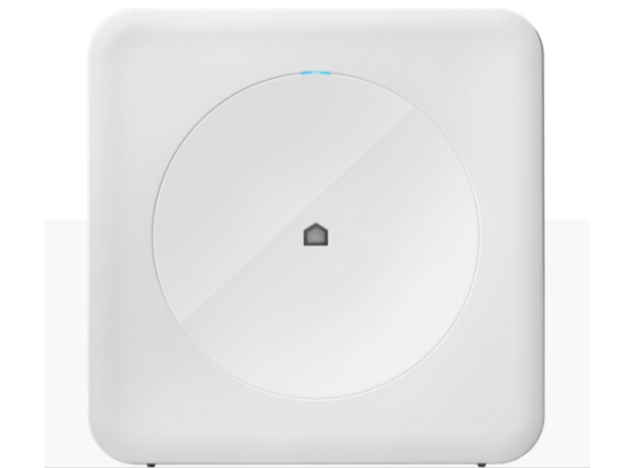 Another alternative is SmartThings which supports a huge range of connected products such as Sonos speakers, GE Sensors and Dropcam, and has IFTTT integration.
Wink Hub is a cheaper solution with some limitations but suits well for your basic needs. It is very easy to set up and use. And the hub itself costs only $80 (approximately Rs. 5,000) plus shipping which makes it much easier to justify consider all smart devices are still in their early days.
The Wink meets all your needs but it lacks a proper display to tell you what's happening, and the Wink only has an app interface - you can't control it through a Web interface. However, it works with devices like Philips smart LEDs, and can connect to devices that support Wi-Fi, Z-Wave, ZigBee, and more. The Wink is also adding support for more devices that will make it more useful over time.
Wink - Rs. 5,000
All together, these devices will set you back by around Rs. 52,000. Shipping can add a lot to your cost, and it's probably best to get these while traveling instead. That sounds like a huge amount to pay, but you don't need to get everything in one go.
Doing the upgrade one step at a time is much more affordable. Once it's all put together, you'll be able to turn on the lights when you're on your way home, walk into the house by just waving your phone at the door, and then, when you sink into your couch, you can pick up on the movie you were streaming on your phone, right from the point you stopped watching.
When you're bored, you can tap a button and have your favourite songs play in your bedroom, and all this happens without any wires, or any effort.
These are just some of the basic gadgets you can start your smart home dream with. You can add devices like the Nest Thermostat if you have central heating or air-conditioning in your home, but most Indian houses don't have use for such a product yet.
There's a lot more that could well be a part of your smart home in the near future. The Amazon Echo launched last year is one of the cool examples - it's like Siri, for your home. This could connect with other smart devices in your house as the new hub, in just the way that voice assistants like Siri and Cortana help you to use your phone's different functions.
Other devices are even more unusual - such as the Kolibree intelligent toothbrush to smart baby bottles like the Baby Glgl, shown at CES 2015. These aren't things that are either ready for the consumer or practical beyond exhibitions, and considering how expensive most devices in this field are right now, it's probably best not to be too much of an early adopter either.
But these prices are going to come down in a year or two, so we recommend picking and choosing and laying the foundation for your smart home.