Thanksgiving is coming up in America next week, and it's the start of the "holiday season" in the US. Black Friday - next Friday - is one of the biggest sales days in the US, and it's followed by Cyber Monday, which has huge sales from online sellers. Between the two, there's a pretty good chance for people around the world to pick up deals that can put Diwali discounts to shame.
But sitting here in India (or other countries around the world), you're probably wondering if there's any point in tracking these deals as most retailers don't ship outside the US. Even if they do, a good many don't accept credit cards with non-US billing addresses. This makes it seem nearly impossible to grab any deals unless you're one of the lucky folks who have relatives in the US. The solution is to use a package forwarding service - and there are plenty of options to choose from.
(Also see: Black Friday Deals: 10 International Websites That Ship Goods to India)

If you don't know anyone in the US who'll get the stuff to India for you, worry not. Several package forwarding services let you order stuff in the US and ship those to India. Now, if you've never heard of these services before, it's only natural to have a little doubt about whether your package will actually arrive and in what condition. Many of the people in the NDTV Gadgets newsroom, and many of the people we've spoken to, have taken the plunge, and by and large, package forwarding services are actually a pretty good idea, and let you make the most of big sales like Black Friday and Cyber Monday.
(Also see: Black Friday Deals: Four Websites That Offer Free Shipping to India)
Although there are definitely anecdotal stories about packages that turned up empty, turned up with damaged products inside, or products that got stuck for extremely long periods in customs and required additional payments, we've also come across a large number of people who got their products with no problem - of course, these people didn't make any Twitter updates or blog posts so we tend to see only the negative stories.
What to look out for
These services are not free - you can sign up without paying, but after that, you'll be charged for the shipping, and you have to pay extra for services such as letting you pay without a US credit card. You should check the details of fees and costs involved on the sites but it is generally around 5-10 percent of your order to route the billing through these services.
Also, double check that the item you're ordering can legally be shipped to India. Aside from this, Indians need to do a little paperwork in case your orders are being shipped via the United States Postal Service (USPS).
You'll need to fill form 1583 and provide a copy of two ID proofs such as passport, driver's licence or voter ID. Be sure to check this with the forwarding agency to avoid any issues with the order.
Offers from banks or credit card firms
Many banks and credit card companies have also tied up with package forwarding services, and if you're not comfortable about directly paying a service to forward your packages, there are still some pretty good options.
American Express card holders can see offers from MyUS and Global eshop for such deals. You can also register with an ICICI or Indus Bank card on the latter site. Amex partners with DHL and FedEx for all deliveries, but the charges are also hefty - the first 500g weight is charged $20.75 (approximately Rs. 1,300) and every additional half kilo will set you back by $3.25 (approximately Rs. 200), but you'll get your product quickly, in 6-8 days.
HDFC Bank also has a tie-up with MyUS that lets you save on getting products shipped to India.
Citibank cardholders can head to Borderlinx for similar offers. It promises a 2-5 day delivery through DHL, and allows you to consolidate multiple orders without charging extra, so you need pay the high first kilo price only once. It accepts deliveries from a range of popular sellers such as Amazon.com, Best Buy, and eBay, and also from brands like Gap, HP and ModCloth. Shipping costs can be calculated here - an iPhone 6 cost Rs. 9,288 to ship, including duty and customs along with the shipping cost.
Third Party Services
While you might think that it's best to rely on a service that's been picked by your bank, there are plenty of third party services that people have used without any problems either. Here are some of the most well-known and heavily recommended options:
Shop And Ship
Shop And Ship is owned by logistics firm Aramex and is probably the most well-known amongst this type of service. We've spoken to quite a few of its customers and they've all vouched for its customer service. However, it does have a steep $45 (Rs. 2,800) one-time sign-up fee. The good news is that at the time of filing this report, Shop And Ship had discounted the fee to $10 (Rs. 600).
You can order anything you want and ship it through Shop And Ship, and the charges don't reflect the cost of the product. All that matters is the weight. Shop And Ship currently charges $7.5 (Rs. 470) for shipping items under 500g and $6 (Rs. 370) for every 500g increment in weight. For a 2kg package, you'll have to pay around $25 (Rs. 1,580), excluding import duties.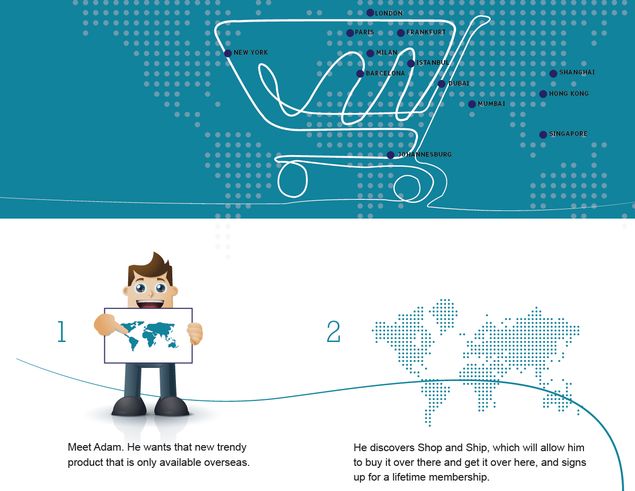 Viabox
If you don't want to pay signup fees, you can use Viabox instead. The lack of sign up fees might make Viabox appear cheaper than competitors but its shipping charges are higher. Its shipping calculator shows that sending a 2kg package (electronics) from the US to India costs at least $55 (Rs. 3,400). But Viabox lets you store packages for up to 90 days before shipping, compared to 30 days or less with most other agencies. This can be useful to schedule deliveries if you're traveling and won't be able to receive them.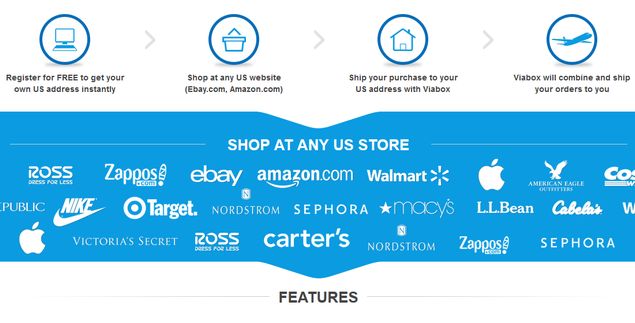 Others
Other services people have tried and recommended include Bongo and US Global Mail are more expensive when compared to the alternatives listed above.
Another alternative that has been growing in popularity is ShopYourWorld. Online, we did come across some posts describing issues with the site, but our own experience was hassle free; but some people have noted issues like huge delays in delivery when dealing with the site so that is something to keep in mind in case users want to buy products through it. Unlike the other such stores, ShopYourWorld acts like any other retail marketplace, and even offers a 1-year seller's warranty, and lets you purchase from a curated list of items from the US.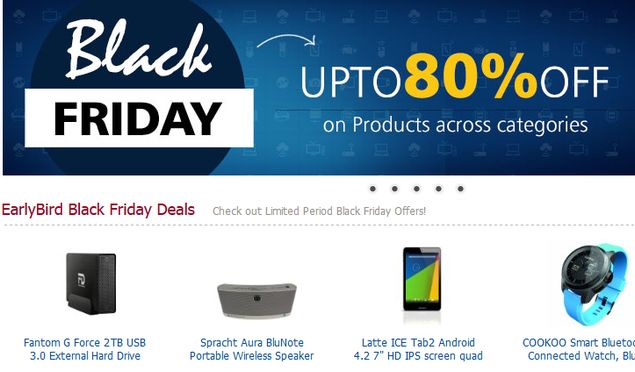 How has your experience with these types of websites been? Let us know via the comments.