The traditional matchmaker, with his bag full of pictures of prospective brides and grooms has given way to the Internet. The bag has been replaced with a database. And the multiple hats - of matching traits, horoscopes and the like, donned by the matchmaker from the olden days has given way for individual segments to be crafted using experts from the various fields. At the base the ideology might by just the same but on a macro level it has been the changing face of matrimony in India since 1997. Going just over a decade and a half back in time, there would have been few people in 1997 who would have bet on the success of an online marriage portal.
But in a country where arranged marriages are still the norm, and where details like caste, creed, religion, geography and even economics play a major role in fixing a marriage match, it was obvious that the phenomenon would at one point of time or the other, jump onto the Internet bandwagon to not just promote and advertise but also successfully improve the matchmaking scenario here.
Cyberspace matrimonials
Back in 1997, Anupam Mittal, then an MBA graduate from Boston University came up with the idea of the online matrimonial website after meeting a marriage broker, who went door to door carrying a briefcase with biodatas of prospective brides and grooms. He set up Shaadi.com. A couple of years later Murugavel Janakiraman (see pic), went on to start BharatMatrimony, also inspired by a similar story of a colleague hunting for a prospective bride. This was followed by the likes of Jeevansaathi.com, and Simplymarry.com. Janakiraman provides an interesting insight into the business. "The online matrimony market is about Rs. 500 crores today. An average Indian wedding costs around Rs. 8 lakhs," he says. With the kind of numbers being spoken of, he further goes on to add that currently the sites get only around one percent of the revenue. "It just goes to show how much potential there actually is, for growth. Also it explains why niche markets are a popular destination to tap into and for us to expand as a brand."
Slowly over the last decade and half, the diversification that has occurred has not gone unnoticed. From generic matrimonial websites the brands have now moved into niche markets. So while BharatMatrimony has its list of matrimonial portals under the likes of TamilMatrimony, TeleguMatrimony and more, Shaadi.com runs portals like Bengali Shaadi, Marathi Shaadi, amongst others. Once religion and region specific matrimony portals found their audiences the bigger brands have turned to even more specific market segments.
Take the case of EliteMatrimony. Also under the BharatMatrimony umbrella, it was founded in 2008, with a very specific audience in mind. Janakiraman says that the exclusive matchmaking portal is for people from the upper crust. "We found that the elite have had to generally mask their identity when searching for partners on regular matrimony services, therefore we wanted to offer them personalised service and absolute privacy," he says. And no the service doesn't come cheap. A three month membership to the portal costs Rs. 56,000 and a six-month membership costs Rs. 1,12,000. Conversely a matchmaking service for people from lower income groups launched as a subset by TamilMatrimony is called Popular Matrimony. It is an offline business model with 17 outlets in Chennai and has seen considerable success in recent times.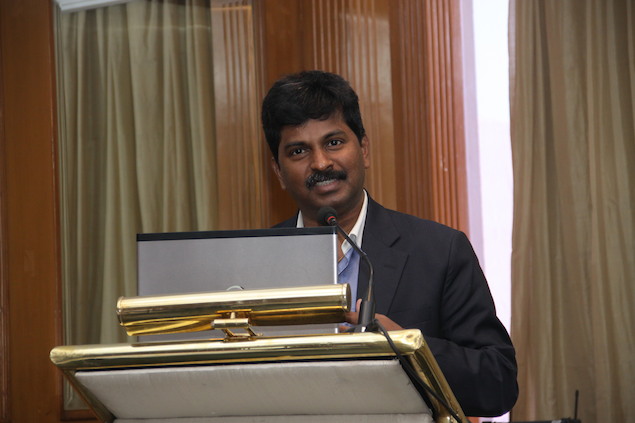 Then there is AssistedMatrimony, which provides a very specific personalised service keeping in mind the backgrounds of the families and their demands. "Customer needs drove us into this niche. Busy professionals who can't invest time in finding a suitable match need trained relationship managers to manage not just the search for profiles but also manage the initial conversations with prospective families, while maintaining confidentiality," he says.
Evolving markets and changing audiences:
Recently, a Pune-based NGO Communication Support Foundation (CSF) started another matrimony website, Matrimony For Adopted. Ask Pradeep Dixit, director CSF, and his response is prompt. "The idea was born out of a problem which we had seen hands on, when we were working with parents of adopted children, especially girls. One of the main issues they discussed with us was about marriage and whether families would accept an adopted girl as their daughter-in-law. And that is where the idea of a matrimonial portal for adopted children was born," he says. While Dixit says that they have been getting enquiries on the site he admits that it is too early to comment on success stories as operations have just started.
Another portal Second Shaadi, (not affiliated to Shaadi.com) offers listings for people who are divorced, or widowers, as an avenue for a second marriage. Features like Quick Search, Advanced Search, Search profiles with pictures, are some of the features that it offers. In addition there are options to send personalised messages and chat with partners and matching horoscopes too. The membership ranges from the basic free registration to a Bronze, Silver, Gold and Platinum membership all in the price range of Rs. 2,499 to Rs. 6,999. While the Bronze, Silver and Gold memberships range from two months to 12 months. The Platinum membership is for an unlimited time period.
What has bought about this diversification of the online marriage business? For one, as Janakiraman says, is the finances associated with online matchmaking. "The wedding services market is worth over Rs.1,00,000 crores and largely unorganised. That is where the diversification has to come in. Currently once the mass market demands were satiated we had to look at the niche markets. Another important problem in the entire market is working around its unorganised nature. So we have to be sure about what we need to do in the sector before actually doing it."
Here is another point in consideration to refute the claim and also how the audience preferences are changing. In the case of EliteMatrimony, the reason why Janakiraman justifies a separate website is because, over 90 percent of the elite weddings market is unorganised. "And it is a Rs 100 crore market. It was also why AssistedMatrimony came into being," he says, adding, "Customer needs drove us into this niche. Busy professionals who can't invest time in finding a suitable match need trained relationship managers to manage not just the search for profiles but also manage the initial conversations with prospective families, while maintaining confidentiality."
"We pioneered the space in this segment and we are seeing considerable profits. But it is beyond profits. It is about going the extra mile and giving customers things that they need tailormade for them," Janakiraman adds.
Another sector where they will now be expanding is adding an offline presence to cater to the niche markets. For instance BharatMatrimony has an offline presence in 20 cities with over 180 branches. In addition to them there is serious money in the sect. The fact that the business has sustained and grown to such gargantuan proportions also re-emphasises the impact and the reach of these websites. It will be interesting to note how it will play an important role though. The reach of the websites, despite having apps for mobiles, is something that has not seen a huge rise yet in India. Perhaps that could be the next battle ground for a slice of the turf. "Niche markets will continue to grow. With new services, technologies and features coming in along with the mobile, it will grow forward in the coming future," says Janakiraman.