Over the years, a lot of companies have tried to build an online business out of personalised gifting. Myntra is possibly the most famous example, and was one of the biggest companies in this category, until it shifted towards fashion.
Plenty of other companies have grown in that space over the years, but the market is changing fast. From customised 3D-printed rakhis to animation films for children, personalisation is no longer limited to basic products such as a pens with engravings or printed mugs.

Kloneworld is a new company that deals exclusively in interesting personalised gifts. They sell books, 3D-printed figurines and animation films. Kloneworld says its technology can create several expressions from a simple mugshot. This allows the company to create animation films in which any child can be a character.
Romil Sood, Kloneworld's Director Business Development, says the company has a tie-up with Chhota Bheem.
"When a child hears his name or sees himself in a movie, the engagement is much more," says Sood. "We just need one mugshot of the child and we can create all expressions. The child becomes a character in an animation film with Chhota Bheem."
Sood adds that Kloneworld's customised books can play a big part in education.
"Just as an example, let's take the thirsty crow story," he says. "We can make the child a character in that story. If you [children] see yourself in books, you are less likely to forget the story."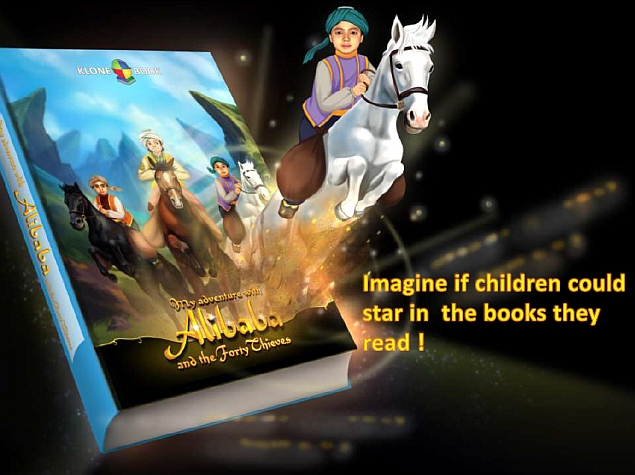 Personalised products often take more money to make and ship, so does the demand justify the effort? Pranav Prakash, one of the founders of 3D-printed gifting website Solidry, thinks so.
(Also see: Printerest: How India is warming up to the world of 3D printing)
"People feel an emotional bond when they see something personalised," says Prakash. "There's a different glow in people's eyes when they see a personalised product. Even if it takes more effort to make, it is okay."
With personalised gifts, the challenge is in coming up with the creative ideas, and figuring out how to turn them into a product. The actual printing process doesn't take long, compared to the months spent in conceptualisation, says Prakash, pointing to the 3D-printed rakhis that the company introduced in time for the recent festival.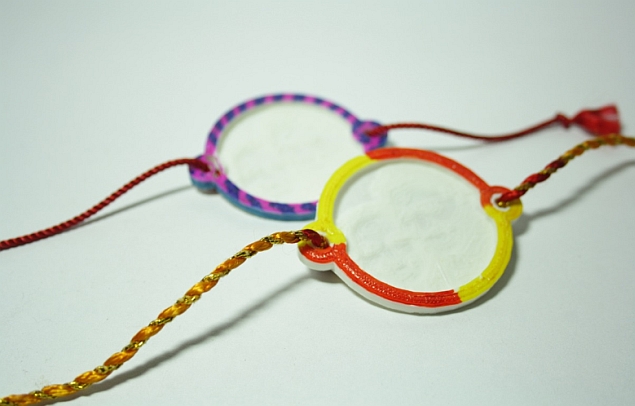 One of India's biggest online stores for personalised gifting - PrintVenue - has had more than enough demand to justify the extra time it takes to sell customised gifts.
"Yes, the demand is enough," says Saurabh Kochhar, MD and Co-Founder of PrintVenue. "In fact, we hit our capacity twice and had to expand (to keep up with the demand)."
The quest for fresh products is never-ending and, like Prakash, Kochhar feels that coming up with new ideas can be a challenge. The company encourages people to come up new ideas and incentivises submissions.

"Anyone can submit their designs and we pay them a 10 percent royalty," he says. "We take feedback from everyone - suppliers, designers and customers - for new products."
Printvenue offers a large variety of products from shirts and mugs, to chopping boards, calendars and smartphone cases. All of these can be personalised. One area that Printvenue hasn't yet ventured in is 3D printing. Kochhar says Printvenue wants to enter that space but it is trying to iron out logistics issues such as preventing breakage during shipping before rolling it out.
"We haven't cracked it yet, but we will get there," says Kochhar.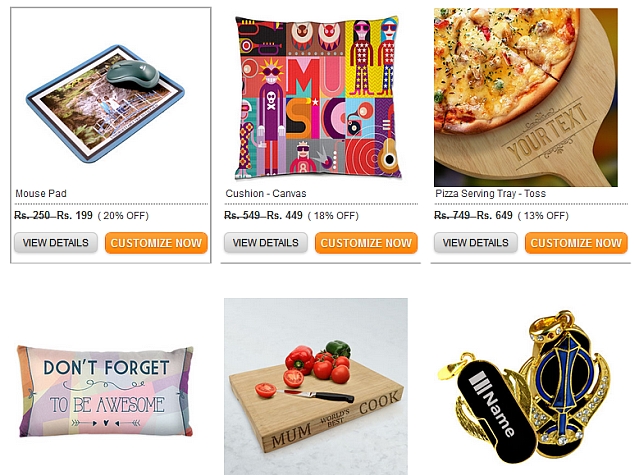 Another company in the customisation space is Exciting Lives, where you can get a range of products such as made-to-order papers, acrylic cards, and miniature 3D-printed figures made to look like yourself. CEO Rohit Saxena is of the firm belief that "unique personalised products lead the growth."
"It's easy to go out and pick a shirt or pen and get over with your gift," says Saxena. "But we realised, when you gift a unique personalised product to that someone special it not only makes a big impression but also helps you stand out from the rest and we all love to be different."
Exciting Lives works hard on expanding its range of products and ensuring prompt delivery.
"We have been working on an ever-expanding range of personalised products that you won't usually find elsewhere," says Saxena. "We also ensure that these are delivered very fast - most of these will ship as fast as standard, non-personalised products by other websites such as Flipkart or Snapdeal."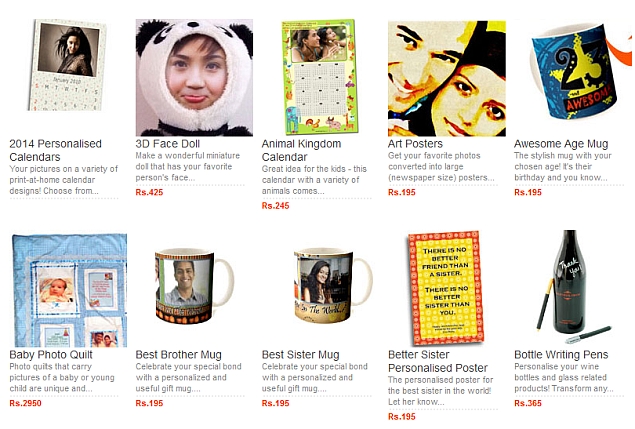 The demand for personalised products doesn't appear to be limited to big cities. Sood says Kloneworld has also received orders from towns such as Jhunjhunu in Rajasthan.
Exciting Lives says its customers are mainly from Delhi, Mumbai and Bangalore, but Saxena says orders from other cities are growing fast. Printvenue says its customer base is fairly evenly distributed across the top 20 cities in the country.
The mini Klones on Exciting Lives are sold by Kloneworld, which has also opened a store in Kolkata and has plans for another in Gurgaon.
"We are selling Klones through Exciting Lives and have contacted Flipkart, Snapdeal and Amazon too," says Kloneworld's Romil Sood.
With new technologies like 3D printing making it possible to ship unique products at a fast pace, personalisation might well be the next big thing in the Indian e-commerce space.