As the officially mandated day to be funny, April Fools' Day usually ends up seeing some really groan-worthy announcements but we found some fun ones to check out. Aside from Google's blitzkrieg of gags, and some pretty awkwardly similar announcements from Samsung and HTC, here are some of the fun things we found.
Today, UC Browser "automatically updated" to Calorie Browser, which uses body gestures to perform browsing, to increase fitness by requiring, for example, that people spin on the spot to refresh a page.
(Also see: Samsung and HTC both show off smart-gloves on April Fools' Day)
Opera also got in on the act and announced the launch of a new browser for cats! In a much more obvious joke, the company sent out a release announcing the first web browser tail-or made for cats, with features like TongueTouch and PawPredict.



Full marks for the hilarious demo video though.
Meanwhile, The Pirate Bay and Reddit both came up with some pretty high tech ideas, which would be cool if they made it to the real world. The Pirate Bay announced its latest project: The Virtual Bay. The site claims to have teamed up with neuroscientists to store torrents directly in people's heads, letting us download music, movies and games, whenever we think of them.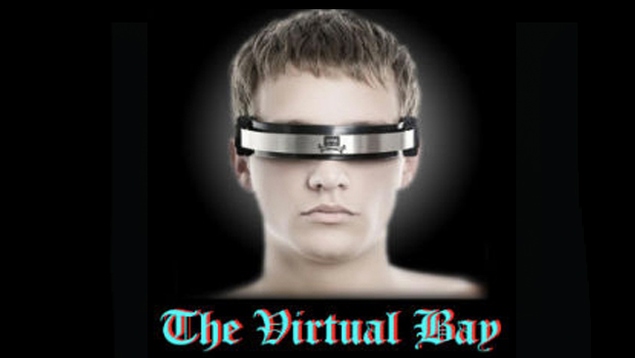 (Also see: Google's April Fools' Day pranks: From Gmail Shelfies to Pokemon Maps and more)

Reddit in the meanwhile announced Headdit, a revolutionary new way to browse Reddit, with head gestures and eye movements. Our favourite part? That there's a cat mode, but dogs aren't supported!
(Also see: Nokia 3310 given 41-megapixel camera upgrade on April Fools' Day)
Hardware makers Razer also made an announcement that looked amazing - the Razer Eidolon wants you to "play life in the 3rd person" uses contact lens screens, and a gesture controlled quadcopter drone to see yourself in a "true out-of-body experience." The drone will fly for four hours on a single charge, with a vertical flight capability of up to 4,000 feet, to reinvent augmented reality gaming, according to this page. You've got to admire Razer for their commitment to the prank!
It wasn't just the international companies that were doing this though. Flipkart sent out a tweet introducing Fliptraveller with the attached image reading: "The ticket to free and fulfilling travel is here! Flipkart will enable customers to travel as guest deliverers!"

Others came up with more elaborate jokes - Snapdeal for instance launched a website called Snapdeal Matrimony where you can pick options on your partner, searching for things like "not a shopaholic" and "does not snore". Once you've sorted through partners and found someone you want to know more about, you're redirected to the April Fools' Day message from the site.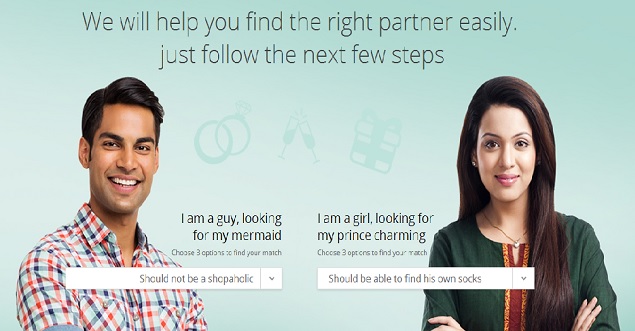 Hike Messenger also deserves credit for creating what looked like a very realistic update. The company announced that they have rolled out Hike Direct Cash Transfers, which at first glance sounded like a reasonable m-commerce function. However, a second look at the announcement with details such as converting real bank notes into digital currency using a distributed blockchain infrastructure like Bitcoins, pegged it as a joke.
Here Maps also got in on the fun, with an alternative way to use the traditional paper map. According to their blog post HERE Papyrus is a tangible map that lets the journey literally unfold in people's hands. What's even more fun is manual LiveSight using a printout on clear plastic to simulate the street level view of HERE maps.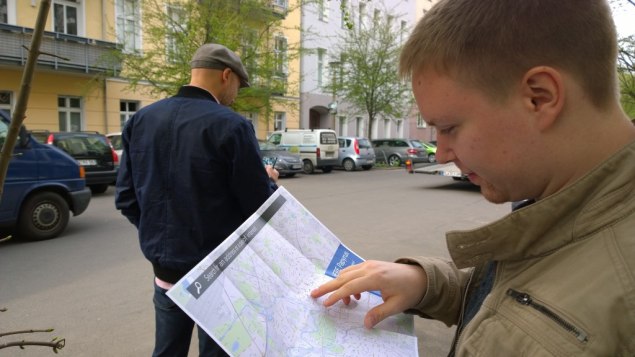 And Samsung was also not content with just one gag, as Samsung UK also announced Fli-Fy Pigeons. Other companies might talk about drones and balloons, but Samsung wants to use pigeons to boost Wi-Fi, the page would have us believe.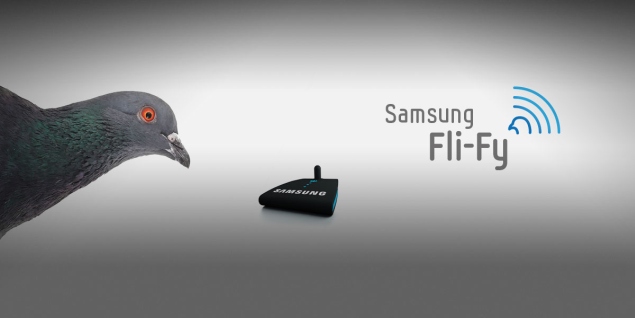 Sometimes the best gags are the simplest though. The European Organisation for Nuclear Research (CERN) switched their website font to Comic Sans, and the effect is pretty impressive. Check out their announcement here. Best line? For CERN Head of Communications James Gillies, the use of Comic Sans says: "This is a serious laboratory, with a serious research agenda." - "And it makes the letters look all round and squishy," he adds.
Affiliate links may be automatically generated - see our ethics statement for details.