After Zomato announced that it is shutting down Zomato Order in four Indian cities the question had to be asked, if all is well with the company, which has been seen as one of the big success stories among India's startups. To know more about what happened, we caught up with Zomato co-founder and COO Pankaj Chaddah.
"This was a relatively easier decision to make given the numbers, and especially because our teams in the four cities are not affected," Chaddah says on the decision to shut down Zomato Order in four cities. He adds that the employees in the four cities are going to be relocated without any layoffs.
"The size of the market is in these cities is small right now and will growing in time. We will re-launch in these four cities when the time is right," says Chaddah. "Out of the 14 cities we were offering online ordering in, these four accounted for less than 2 percent of orders, but were taking up 10 to 15 percent of our mind-space and effort."
In May 2015, Zomato had launched Zomato Order, an app to handle online deliveries. It launched in seven cities and then expanded to Ahmedabad and Chandigarh. Around six months ago, the company expanded again, raising the total to 14 cities. In six months, it's decided to pull out of Lucknow, Kochi, Indore, and Coimbatore.
This came after a late entry into the ordering market - where Foodpanda India was gobbling up the biggest players - leading to Zomato being seen as a me-too in the category. Chaddah blames that on being "too cautious" at the start of 2015, but added that it's still early days.
"It just wasn't working out and the market was not ready. Closing the online ordering [in these cities] has been done to make the over all Order business grow faster," Chaddah adds. "It's not so different from what you do right, you create a new section as a pilot, and kill it if it doesn't get readership."
Zomato Order as a whole has been successful, Chaddah claims, saying it's growing at 40 percent month-over-month. The company was experimenting to find out what would work, and this move did not work. "How do you know it won't work until you go there? We had to give it a fair shot," says Chaddah, adding, "The other cities are growing at a healthy pace, online ordering as a whole has been successful. And the best part is that we're profitable at unit economics, which you know is rare in India."
Chaddah is right in that if Zomato's individual orders make it a profit then it's a far cry from most startups, which still rely heavily on discounts to attract customers. But there's no getting past the fact that Zomato has been seeing more reversals lately, something that wasn't the case for the company just a year ago.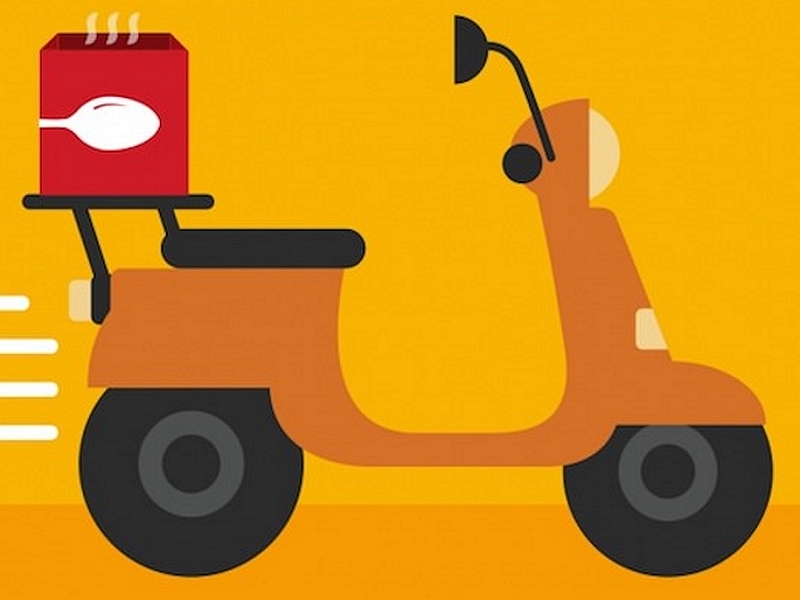 The six month turnaround for Order is just one example; Zomato also launched a payments system, called Zomato Cashless, in Dubai in February 2015. Just nine months later, Zomato announced that it was shutting down Cashless, saying the product would not scale easily. "When it comes to deciding the success or failure of our products, we need to always look beyond the early adopters," Zomato founder Deepinder Goyal said at the time.
In January 2015, Zomato acquired Urbanspoon and entered the US, though at the time Chaddah said the move hadn't been part of Zomato's long-term plans. Five months later, Zomato killed the Urbanspoon branding, as planned. In another five months though, Zomato saw company-wide layoffs for the first time, and 300 people lost their jobs, mostly in the US.
"Cashless was an entirely new product, and it did not work because it was launched ahead of its time. It wasn't a viable business for us to pursue at the time," says Chaddah. "The customer was not on Zomato when ordering, they were ordering from the menu to the waiter. Pulling up the app to pay wasn't a part of the natural flow. There are better ways to do this, and we'll return to it when our PoS [Zomato Base] happens."
The US layoffs on the other hand were, as Chaddah puts it, the hardest decision the founders have made in the roughly seven years of the company. "It was an extremely difficult decision to make since it was the first time we had to make this big a cut. There were however sound reasons to make this call, but of course we had a hard time because so many people were affected," he says. "When we re-looked at our business with a new perspective, and analysed our seven year old legacy methods, we realised we had to make changes."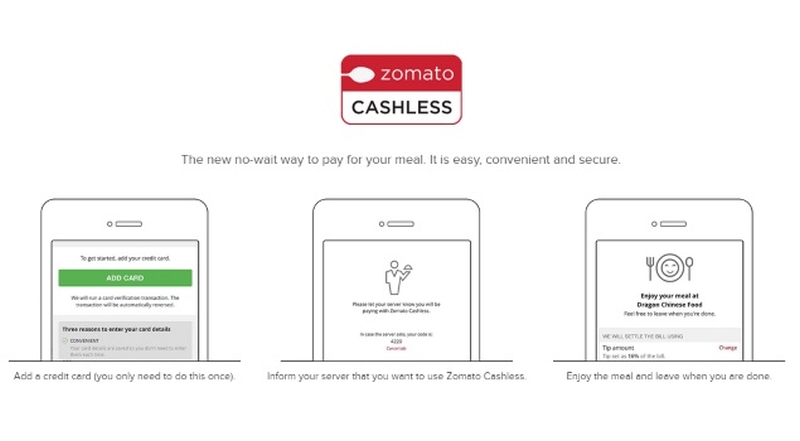 "This move has enabled us to get smarter with the effort that we put into our content operations; 40 percent of the restaurants on Zomato account for over 90 percent of our traffic," he adds. "In that light we have had to rethink our processes to make sure that the frequency of our data updates goes up in multiples for the top 40 percent of restaurants"
As Chaddah points out, there were good business reasons to make the decisions Zomato did in these situations. If a business is making a mistake, then pulling the plug instead of throwing good money after bad is the responsible thing to do, and it can be difficult to recognise mistakes and correct them in time. In India, we've seen far too many cases of startups spending money without any responsibility, and Zomato choosing to cut its losses quickly is the very opposite of that.
Clearly, as Zomato grows bigger, the cost of experiments is going to get higher, and more people could be affected. In the case of Zomato Order pulling out of four cities, no one has apparently lost their jobs, but people did have to relocate twice in six months. And over the years, Zomato has developed a reputation as a difficult company to work for.
In 2015, it saw some very high profile exits: Durga Raghunath, Senior Vice President, Growth, left in 5 months. Namita Gupta, Chief Product Officer, quit in 11 months. And Rameet Arora, Chief Marketing Officer, left in 6 months. Chaddah is quick to defend this. "What gets visibility is the negatives. Like Saurabh Sengupta who was one of our early employees, he left five months ago, and joined back today [Monday], but of course you don't hear about that," he says. "Most of what gets in the media are the people who actually leave for some reason or the other but nobody talks about a lot of those people who are actually still here and are driving the business. There is more to the story always than just people movement and there were some cases where we were unhappy, of course, what business does that not happen in, but that doesn't mean that there's a problem."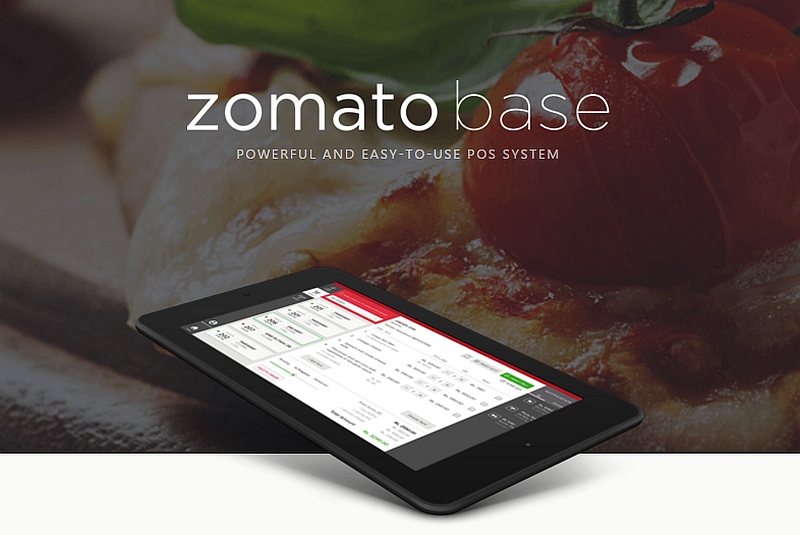 But the quick turnover doesn't seem limited to these top level employees either. On the popular question-and-answer site Quora, you'll find countless threads that talk about Zomato's alleged negative work culture and poor job security. This was something that came up during a Reddit AMA (Ask Me Anything) session that Deepinder Goyal held as well.
In reply to a question about the work culture, Goyal wrote, "Actually, we don't enforce an 8:30am timing. But what I expect is that if I request for a team meeting at 8:30am, you would show up at 8:30am." In response, a Redditor wrote, "The culture in tech team is toxic. Contributing to open source isn't even considered. In office hackathons, people are expected to work on Zomato related things only. How do you expect great developers to want to work in such environment?"
This is one-sided of course, and can't be taken as an indicator of the company's culture. But Chaddah does not disagree.
"We are very demanding. We work in a 24x7 industry," he says, "and that means that we have to be prepared to put in the work. If I can be working the lines on New Year's Eve, then you can be there too." Of course, employees rarely get to share in the same rewards as company founders, so this might not be a very apt comparison to make.
Chaddah adds, "We're making something great and there have to be sacrifices made for that. You can't have everything; you can't make something really great, and also sit at home and not work hard. The employees who've been here more than two years never leave, and they have built this product and feel proud of it."
Over the years, Zomato has grown from being a scrappy startup with a handful of employees into one of the biggest success stories in India's online landscape. Today, work culture doesn't just affect the number of people who are sitting in a single room with the founders - it affects hundreds of people across the whole globe. And its business experiments can be equally disruptive to people's lives.
This doesn't necessarily mean that Zomato needs to change - it business seems to be working still, and it's been quick to cut its losses and course correct when required. After so many years of unquestioned success, expectations of the company are also perhaps unreasonably high.
But the same outsider's perspective that helped it to make the decision to lay off 300 people must be applied to the company as a whole, so that Zomato can decide what matters to it as an organisation.