Whether you're planning to buy a phone or a laptop or books or shoes, there's a good chance that you went to a website like Snapdeal or Amazon or Flipkart to see the latest deals.
For customers like us, these sites are pretty great - the range of products available is almost always wider than what you'll see at a physical store, and the prices tend to be better too. Several traders fear that online sellers will take them completely out of business and many have already started to feel the adverse impact from online retail. While companies like Flipkart and Snapdeal initially tried to win customers over with deep discounts, we're starting to see a focus on exclusive tie-ups with brands - companies like Xiaomi, Motorola and Asus all sold their phones exclusively through Flipkart, while Microsoft's Xbox One console is exclusively available through Amazon.
So are exclusive online tie-ups a type of a monopoly, since customers don't really have a buying choice?
According to the Competition Act of 2002, exclusive arrangements that curb competition and reduce customer choice are against the law, but this depends on a number of critical factors, including whether the company is in a "dominant" position.
"Exclusive deals in and of themselves are not anti-competitive per se," says Dinoo Muthappa, a lawyer based in New Delhi. "Vertical exclusivity can bring pro-competition efficiencies too".
This can be explained by considering car dealerships. While the dealership brings vertical exclusivity - you won't find a Maruti car at a Hyundai dealership, the agreement is made in such a way that both parties benefit and can come together to offer a better experience to consumers. At the same time, it is not anti-choice, because the customer can always choose to buy a Santro instead of an Alto. The same argument, Muthappa explains, can be extended to phones as well.
Monopsonies and predatory pricing
We're all probably familiar with the concept of a monopoly - when there is only one seller and multiple buyers, the seller can set the prices at any level and leave consumers without any choice. Thanks to the "marketplace model" what we're seeing emerging with e-commerce players, both in India and around the world, is the emergence of the monopsony.
There are multiple sellers - the brands; but effectively only one buyer - the marketplace. While companies like Flipkart and Amazon have repeatedly stated that they do not determine the price that sellers on the marketplace offer, the details about how the discounts on these sites work paint a different picture.
In effect, reports suggest that sites like Amazon and Flipkart have been funding the discounts using the money raised through FDI. This, Muthappa says, is a more complicated question, but one that has to do with the FDI rules, and not competition law.
In the current scenario, FDI is not allowed in online B2C retail - where companies sell directly to the customer. The marketplace model, where a company is merely offering a platform to sellers, however, is eligible for FDI. The marketplaces can't buy products to sell to customers - but if a rebate is offered in exchange for a seller giving a discount to customers, does that count as a promotional expense, or does it count as the marketplace buying the product and reselling it at a loss? This is something that needs to be investigated in detail.
If companies like Flipkart and Amazon are using FDI to offer rebates to sellers who can then offer discounts, as alleged in the report, then they are changing the nature of the relationship, because an online marketplace is only supposed to facilitate selling.
"If these companies have a direct relationship, then even if [they are] not currently dominant, it cuts off competition," says Muthappa, adding, "[however] the law cannot deal with this scenario."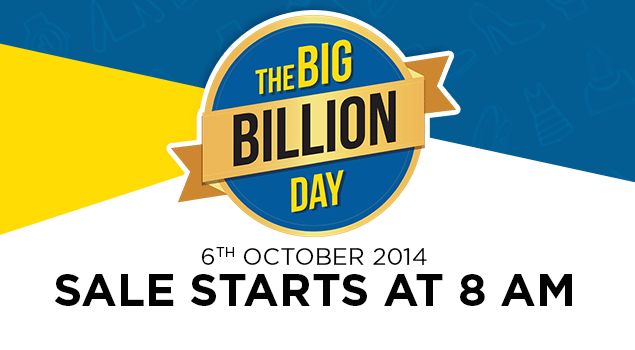 A Flipkart spokesperson said, "Flipkart is an e-marketplace that provides a platform for MSMEs and brands who wish to connect to millions of Indian customers without having to step out of their house. Sellers are the ones who decide on the pricing of their products - and only they can change these prices in our system. Discounting during sales is not a new phenomenon and it helps sellers attract a larger customer base from time to time and grow their business."
Unsurprisingly, Amazon had a similar response. "Prices for products on the Amazon.in marketplace are determined by the sellers," an Amazon spokesperson said. "We work hard and continually innovate to offer services such as Fulfilment by Amazon and Easyship to sellers on our platform, that enables them to significantly lower their cost of selling and reducing defects as they sell to a nationwide customer base. Sellers pass on these savings as lower prices on the platform. On occasions, to promote our platform, we run marketing promotions."
A dominant position
Taken individually, the big e-commerce firms are definitely competing with one another and may not be using their position to hurt the consumer. Collectively, though, they have an influence that is well out of proportion with the small share of the total retail market that they hold. Shopkeepers, for example, face customers who see the selling price online and want to get the same price offline - even if the e-commerce firm is selling the product at a loss, which a standalone store cannot sustain.
"A loyalty inducing rebate will be seen as anti-competitive only if the dominant company is doing it, with a view to force foreclosure [of the competition]," says Muthappa. "In the case of e-commerce marketplaces in India, Amazon, Flipkart and Snapdeal are all competing with each other, so even within just [online marketplaces] you can't say that one of them is in a dominant position."
According to research and consultancy firm RNCOS, the online market in India is currently pegged at $3.5 billion (nearly Rs. 21,500 crores) and projected to grow at a compound annual growth rate of 40-45 percent in 2014-18, touching $14.5 billion (nearly Rs. 89,100 crores) by 2018. A report by the Indian Brand Equity Forum pegs the worth of the total retail market in India at $520 billion (over Rs. 31,94,600 crores) by 2013, with an estimated total value of $950 billion (over Rs. 58,36,300 crores) by 2018.
Based on these figures, you can see that online retail is still a very small part of the retail market in India, but it is growing fast, and it is important to note that the leading players in this space all now have access to extraordinary resources.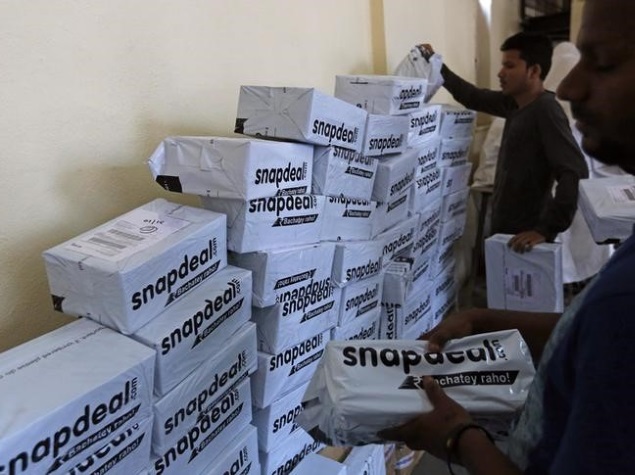 Flipkart has raised $1 billion (over Rs. 6,000 crores), and the day after Flipkart announced this funding, Amazon announced a $2 billion (over Rs. 12,000 crores) investment in India. Japanese firm Softbank has just announced plans to invest approximately $627 million (over Rs. 3,850 crores) in Snapdeal - and Softbank is reportedly planning to invest $10 billion (over 60,000 crores) in the online sector, in the next 10 years. Although the retail market in India is huge, it is largely not organised retail, and you would be hard pressed to find retailers that can compete with online retailers.
What is certain is that the funds available to companies like Snapdeal, Flipkart and Amazon give them the ability to shape the market in a way that other retailers can't. While these companies are far from establishing a monopoly over the market, collectively, they have been lowering the price to levels where offline retail simply can't compete.
"I'm not certain that a complaint can be made in the present scenario, but if a complaint is to be made, it would probably be in the area of predatory pricing [and not anti-competitive laws]," says Rishad Chowdhury, a New Delhi-based lawyer and Partner with law firm VERUS Advocates. The firm is empanelled with the Competition Commission of India (CCI) and represents it in some of its cases, though Chowdhury emphasized that he was sharing his personal viewpoint and not that of the CCI. "This is seen as anti-consumer and anti-competitive, by lowering the prices - that sounds counter-intuitive, and discounts actually encourage competition, but only if kept to a reasonable level."
While customers love the low prices today, the long term results could be as disastrous "when [the companies] recover that money later, possibly by raising prices unfairly," says Chowdhury.
Despite this, Muthappa is of the opinion that none of the big e-commerce companies can be said to be in a dominant position yet.
"In the EU you have the concept of collective dominance - where multiple companies can bring about selective pricing to keep maverick players out of the market," she explains. "There was an amendment to the Competition Act proposed in 2012 that would have included collective dominance but this has not been passed."