The WWE has been in video games for decades now, back from when it used to be called the World Wrestling Federation. These games aren't always the best games, but the over the top presentation and the accessibility of play means that the WWE games are a great couch multiplayer experience that you can always enjoy with your friends. WWE 2k16 isn't breaking from this tradition either, but along the way, it suffers from a problem that's common to many sports games.
These games need to strike a balance between the presentation as we see it on television - to keep fans interested - but it also needs to be playable, and finding the balance between the presentation and playability is often a challenge. The series is working towards that balance and if you look at the WWE games from WWE 2k14 onwards, you'll see a steady grind that's polishing away rough surfaces and leaving behind a game that's fun for fans and newcomers.
WWE 2k14 was a fun brawler that was great to play with friends and not much fun on your own. Last year's WWE 2k15 looked fantastic, but featured slower gameplay and felt like a little more of a slog - once you mastered the counter mechanic there wasn't much left to the game.
The newly released WWE 2k16 falls somewhere in between the two games - the presentation is brilliant, and very up to date, while the gameplay has the potential for a lot of fun. It's not as scientific as most fighting games are, but it's not a simple button masher either. Instead of memorising combos, you'll have to figure out overall strategies, and how different scenarios in a match will link up together.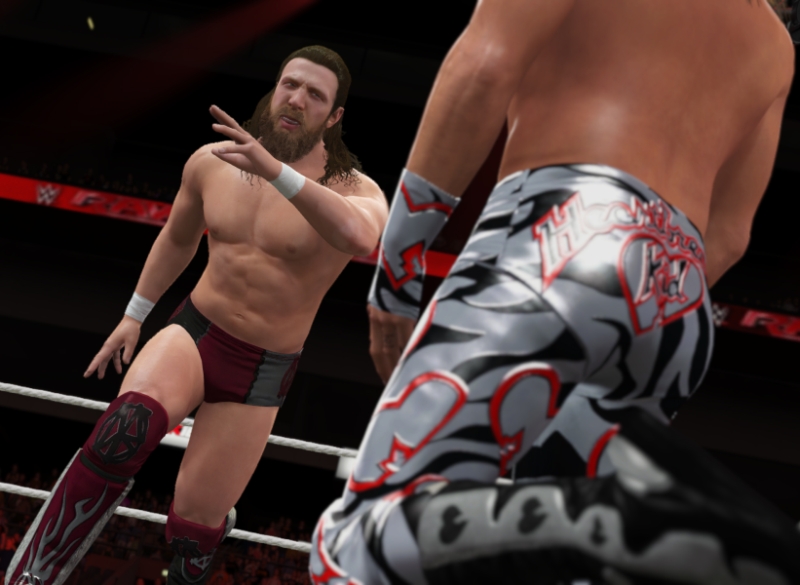 (Also see: From Federation to Entertainment, WWE's Journey is Mirrored in Wrestling Games)
The results are a mixed bag. For one thing, the submissions and tap-outs in the WWE series have been steadily becoming nonsensical, and by now, it's hard to discern any clear logic to how they work, in the context of the rest of the game's controls. These controls can turn what was a one-sided battle where you easily dominated the competition into a spontaneous upset without any warning.
On the other hand, the presentation is top notch and the focus on Stone Cold Steve Austin is very pleasing for someone who was most attached to wrestling during the so-called "Attitude Era".
Another positive of the game is the grappling system, which feels very similar to last year's grapples. You can evade and reverse grapples, grab people from different angles for different results, and if you know what you're doing, it can feel like a great gameplay system.
Figuring out what you're doing is a little more challenging, particularly if you haven't played older games in the WWE franchise, but it's actually not that hard once you get the basics down.
The game also tries to fix the excessive dependence on counters that the earlier versions had introduced. Those reduced WWE to a boring waiting game to see who got tired of hitting RT on the controller first, but the window to execute a counter is still pretty broad, and you spend most of the game just watching for that little prompt over your character's head, instead of getting into the game.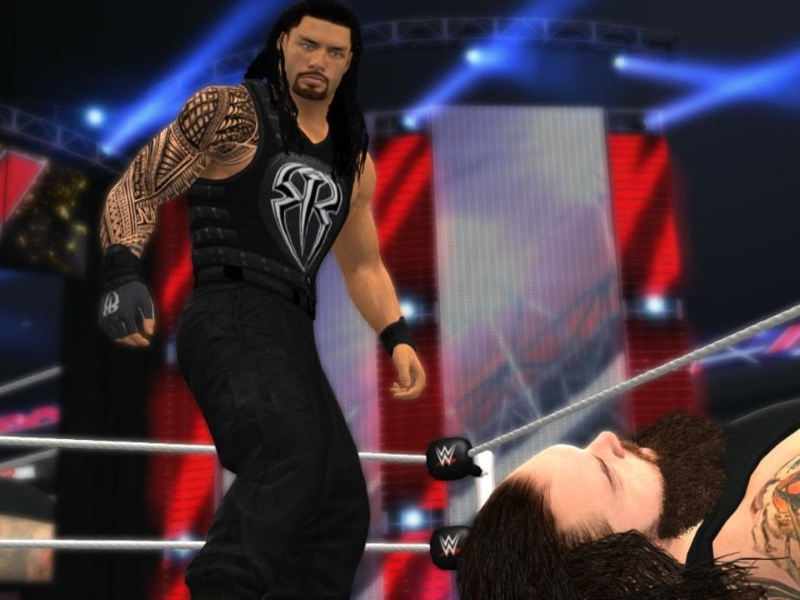 There are also some long running issues we've had with the series' stamina system. Beat up the other guy into a bloody pulp, and you end up more tired than your opponent. It's ridiculous that you can masterfully be in charge through the whole match, only to get knock down by a counter when you are about to go in for the pin, and not have the stamina to get back up.
WWE 2k16 walks the line between entertainment and sim, and it does a great job of it for the most part. Playing as Stone Cold and knocking out fools with stunner after stunner is ridiculously enjoyable, and there's a great roster of wrestlers to choose from.
The game also looks very realistic, with up to date designs of the rings, complete with the digital signs on the sides, and characters that looked and moved realistically enough to freak out the wrestlers they're modeled on.
(Also see: WWE Superstar Daniel Bryan: 'Watching People Play As Me Was Like Being A Creepy Puppet')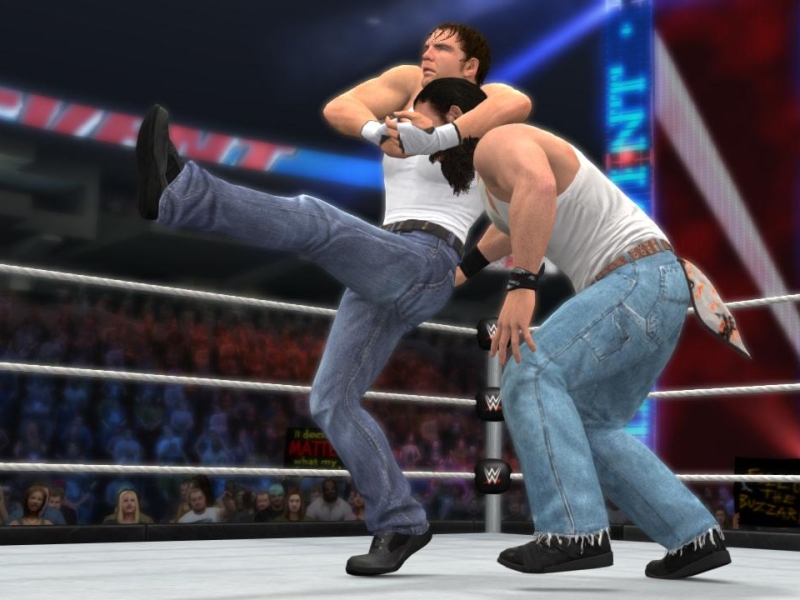 You can really get into the game, and career mode is a fun experience - we haven't finished with that, but it's definitely the best way to start playing the game if you're by yourself. Going from NXT to WrestleMania feels great, and it's more fleshed out than before. The mode also serves to teach you how to play.
If you're gaming with a friend though, just start a match and figure it out as you go along - the game isn't so complicated that you can't pick it up as you play, and you'll honestly have a lot of fun in those first few confused matches when neither of you has any idea about what you're doing.
The game itself feels like you're really there, with frequent camera cuts and close-ups, quick replays, and high intensity action. There were a few small glitches in the presentation, with a few camera issues, but nothing game-breaking or even particularly frequent.
WWE 2k16 is a strong entry in the series, and feels like a more enjoyable game than the previous entry. That said, it's not changed dramatically - the core gameplay remains similar and if you didn't like the last few games in the series then you'll probably want to skip this one. However, for fans who want the newest rosters and ring improvements, along with a great career mode to play through, this game really delivers.
Pros
Realistic character designs and animations
Fun grappling gameplay
Wide roster of characters, from different eras
Cons
Occassional bugs
Some questionable controls
Slow gameplay won't appeal to everyone
Stamina system feels random
Rating (out of 10): 8
We played a review copy of WWE 2k16 on the Xbox One. The game is available on the PlayStation 4 and Xbox One for Rs. 3,499, and on the PlayStation 3 and Xbox 360 for Rs. 2,499, with a PC version rumoured to release by the end of the year.