Stealth games have changed a lot in the last few years. Instead of skulking around crates and hiding underneath vehicles, you have a host of gadgets that make games a lot more action-focused. We've seen genre staples like Metal Gear Solid and Splinter Cell get updates that allow you to run and gun your way through with little consequence.
Volume, a new stealth game by Mike Bithell of Thomas Was Alone fame, is the anti-thesis of the modern stealth game. There are no wide, sprawling maps for you to traipse around. You can't run and gun your way through it. And you most definitely do require a modicum of patience to see yourself through its many levels.
Taking place in a dystopian future where England is a corporatocracy, the game has you in the role of Robert Locksley, a boy with access to a 'Volume'. It's a device that lets users simulate heists with the help of Alan - an AI. Locksley then uses the Volume to broadcast across the Internet how to rob the nation's ruling classes .
It's a riff on the many Let's Play videos that pepper YouTube. If you're not familiar with the concept, these are recordings of people's playthroughs, often with funny commentary, instead of trying to be objective sources of information. This is a culture that Bithell is a fan of.
(Also see: Mike Bithell on His Upcoming Stealth Game Volume That Stars Andy 'Gollum' Serkis)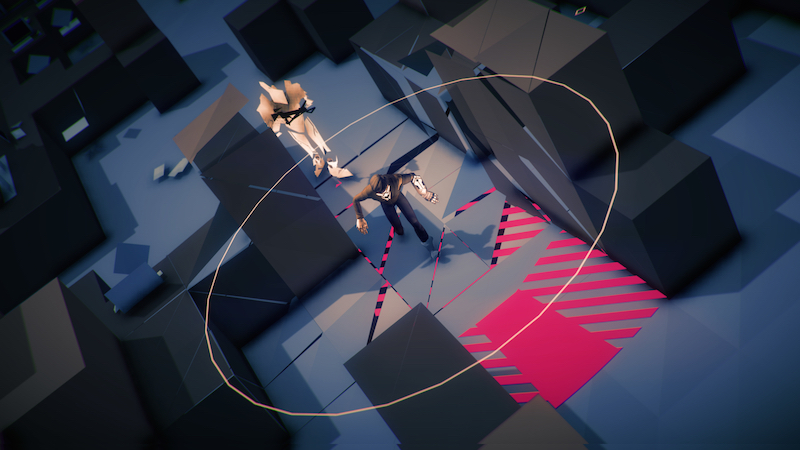 From a visual standpoint, the game is similar to Shadowrun Returns' matrix sections and Tron. Each level looks distinctive enough to stand out on its own, while maintaining a feeling of familiarity that never gets stale.
Through Volume's many levels, you'll have to collect gems that are strewn across the world, in order to go to the next mission. Amidst this are guards (or pawns as the game calls them), hounds (dogs that search for you and call in the guards), and turrets.

Similar to classic Metal Gear Solid, all of these have a field of vision represented by cones of varying shapes and sizes. If you find yourself caught in their field of vision, it's game over. They're sensitive to sound too, which is something you can use to your advantage. For most part you'll monitor the movement of your foes and wait for the opportune moment to slink across, tapping a button to whistle, or leaving a water tap running to distract them.
As you progress, you'll find a few items that you can use to make your mission easier. These include the bugle that lets you distract opponents by creating a noise than emanates from a direction of your choice, and the oddity, which when thrown on a surface leaves enemies so distracted that you can simply waltz past making as much noise as you go. Our personal favourite, the mute, lets you speed past obstacles without making a sound. Each of these in-game distractions has a cool-down period that ensures you never overuse them.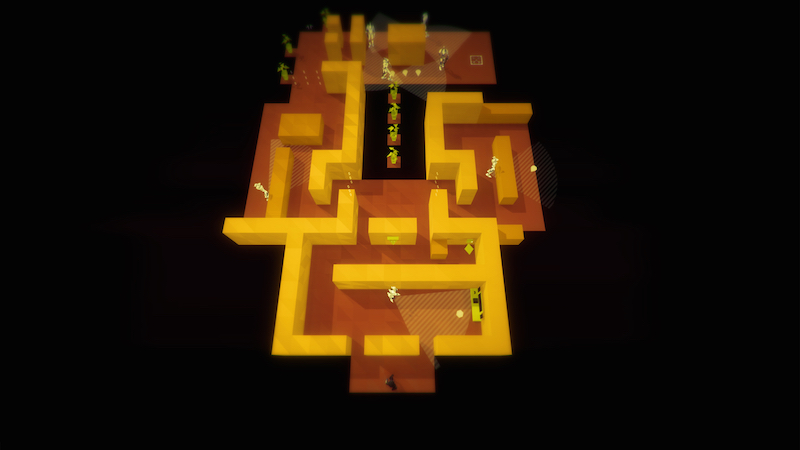 Navigating the treacherous maps of Volume is a treat. This is due to controls that are fine-tuned, precise, and intuitive. Whether you're hastily avoiding the glare of a turret, or sneaking past a bunch of hounds, you're backed up by a stellar set of controls that feel right.
And while the gadgetry at your disposal might seem spartan, it puts the focus squarely on collecting all the gems without being seen. The end result is one of the finer stealth games we've played in a long time and one that had us playing until the wee hours of the morning on more occasions than we would have liked.
And this is without even factoring in Volume's attention to detail. Every bit of dialogue from Locksley, Alan, and the antagonist, Gisborne, fits the game's tone and is great to hear. As you go through the game's many environments, you'll come across pieces of text that do a fine job of explaining the backstory to Volume, act as jokes to the principles of game design, or simply exist as easter eggs for games like Pac-Man.
In addition to this, Metal Gear Solid fans are in for a surprise. Aside from playing a lot like the 1998 classic, there are more than a few callbacks to the title, including a rather familiar game over message. When you're done with the game's generous single-player campaign, you can create your own levels to share. The in-game editor is easy to use and makes sharing a cinch.
(Also see: Metal Gear Solid V: The Phantom Pain Is Real, And It's Amazing)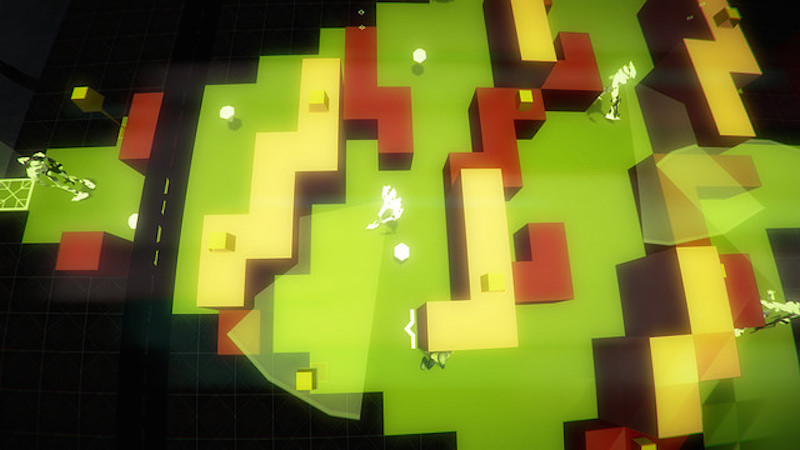 Our only grouse is that it's really easy to misuse the game's checkpoint system. Each level as a host of strategically located checkpoints that let you continue after dying. On more than a few occasions we managed to blitz past the guards and reach it. Even if we did die right after, on respawning it made progress a whole lot more easier than it should have been. While it may have been intended to make progression simple, the potential for abuse exists.
On the whole, there's very little wrong with developer Mike Bithell's sophomore title. It's one of the strongest efforts in a genre that seems to facing an identity crisis.
We played Volume on PC. It's available on PS4 and PS Vita, and PC for $20 (around Rs. 1,310).
Overall rating (out of 10): 9
Pros
Solid controls
Great levels
Laser focussed game design
Attention to detail
Cons
Overly liberal checkpoint system
Volume is the anti-thesis of the modern stealth game and that's a good thing.