For many people, the Uncharted series was the deciding factor that led to their purchase of a PlayStation 3 (PS3), and who could blame them? Out of Sony's entire roster of exclusives - ranging from shooters like Resistance and Killzone to more artistic fare like LittleBigPlanet - the Indiana Jones-like exploits of Nathan Drake resonated most with a generation of gamers who wanted more than the brutal action of God of War, or the super heroic trappings of Infamous.
Even after three increasingly bombastic games on the PS3, and a solid portable outing (Uncharted: Golden Abyss) on the PS Vita, it's hard not to think of Nathan Drake as video games' everyman - a relatable average guy with no superpowers, who finds himself in a host of unlikely situations involving the occult, abominable snowmen, and at times, hanging from the end of a train bogey that's about to fall off a cliff.
(Also see: God of War III Remastered Review: Great for Newcomers, but Not Worth Revisiting)
However, while the game is one of the most recognisable PlayStation exclusives, developer Naughty Dog claims that a staggering 80 percent of the PlayStation 4 audience has not played the Uncharted trilogy on the PS3. This made the series a prime candidate for being remastered. Out now as Uncharted: The Nathan Drake Collection, the remaster brings all three PS3 games to the PS4 with updated graphics.
But graphics alone don't make a game, or in this case, games. Thanks to the PS4's added muscle, you'll traipse through it all at a steady 60 frames per second (fps) with a sense of fluidity that's not too dissimilar to The Last of Us Remastered, or Tomb Raider: Definitive Edition.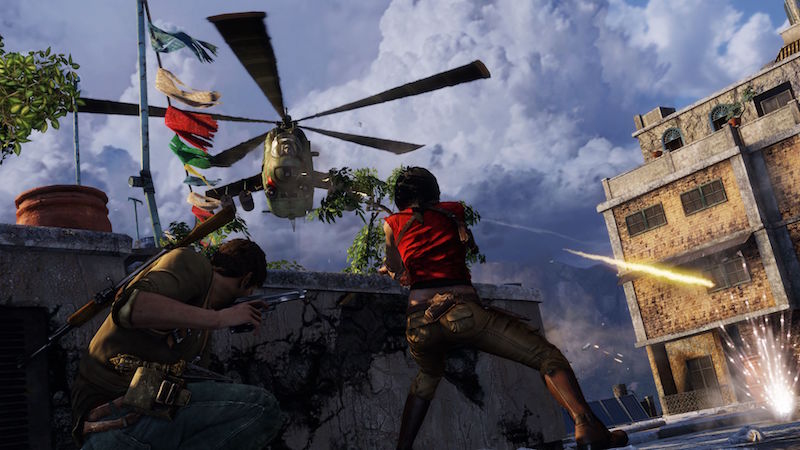 (Also see: 80 Percent of PlayStation 4 Owners Have Never Played Uncharted)
And on the topic of Tomb Raider, it's a well-known fact that the exploits of Nathan Drake have been influenced by Lara Croft's early outings, with its settings and emphasis on exploration, platforming, and puzzles. These remain untouched in this remaster. You'll jump across chasms, solve well-designed puzzles, and indulge in solid gunplay that's reminiscent of Gears of War - popping in and out of cover to shoot mercenaries and pirates galore.
The formula changes very little across the three remastered games. The experience is actually fairly repetitive, and the distinctness of the game comes not from gameplay, but from the cinematically directed cutscenes that guide the narrative. Across the games, for the most part you can expect the following - you'll first explore a picturesque location, then solve a puzzle or two by activating levers or moving statues, and then deal with the consequences of your actions. These are usually booby traps such as giant, rolling boulders or slowly rising water levels that'll kill you, but move slowly enough to give you a chance to get away from danger unscathed.
This is leavened with combat, where you are mostly facing off against a seemingly infinite number of disposable enemies, from modern day pirates to experienced ex-soldiers. The gunplay is pretty good for an adventure game, and you can crisply duck in and out of cover, taking potshots at enemies as you go. And the whole game gets tied together with witty banter between characters (that still holds up after all these years) and you will watch as an intriguing narrative progresses.
Uncharted is a heady mix of elements that work well. You never feel that one part of gameplay is favoured over the other, and you're always moving forward. Suffice to say, the gameplay and controls in Uncharted: The Nathan Drake Collection are as competent as they were when the first game released in 2007.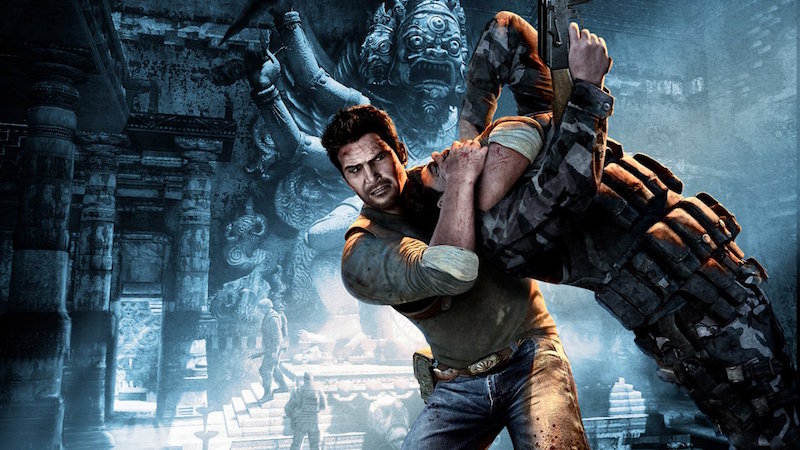 Speaking of the first game, Uncharted: Drake's Fortune, that is the one which benefits the most from this remaster. While some might argue that the steep price of this collection (which we'll come to in a minute) is justified by Uncharted 2: Among Thieves by itself, Drake's debut in the first game actually sees the most improvement.
From gorgeous water effects to lush jungle foliage, there's barely a pixel out of place. That's not to say that Uncharted 2 and 3 aren't as technically competent, because they are. And much like The Last of Us Remastered, there's a photo mode here that gives you full control at any time to save and share your favourite moments.
(Also see: Top 5 HD Game Remasters to Play Right Now)
But unlike The Last of Us Remastered, which retailed for Rs. 2,750, Uncharted: The Nathan Drake Collection is on the expensive side. To enjoy the adventures of Drake and friends for the first (or possibly second) time, you're spending Rs. 3,999. If you own a PS3 you can pick up all three games at around Rs. 2,844. Plus there's no multiplayer in this collection, unlike The Last of Us Remastered, or discernible gameplay additions like in Gears of War: Ultimate Edition. Though one advantage of getting the remaster is that you do get access to the Uncharted 4 multiplayer beta when it hits later this year.
(Also see: Gears of War: Ultimate Edition Review - Worth Playing Again?)
In terms of additional features, there's very little new. Nonetheless, the sheer volume of content with its three games does somewhat make up for it if you've never played it before.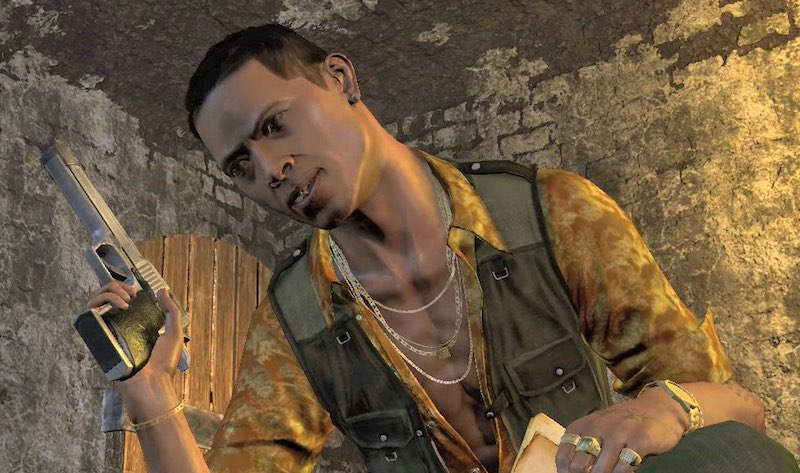 If you're one of the 80 percent that Naughty Dog claims has not experienced the Uncharted trilogy, then there's no reason for you to miss out. Though if you have played through the games before, then the improved graphics and frame rate are nice additions, but not nice enough to make it worth spending Rs. 3,999, just to check the games out for the second time.
We played Uncharted: The Nathan Drake Collection on the PS4. It retails for Rs. 3,999.
Pros:

Looks good
Smooth thanks to improved framerate
Gameplay is intact
Cons:

Not much value for fans
Expensive
Rating (out of 10): 7
Affiliate links may be automatically generated - see our ethics statement for details.