When sci-fi shooter Titanfall released two years ago, it was applauded for its fast-paced traversal and satisfying combat allowing you to call down giant robots known as titans to smash your opponents. It was a reason for many to buy the Xbox One, or at least upgrade their PCs.
However it was far from perfect. There was a glaring lack of content with no proper single-player campaign to speak of. The multiplayer modes were fun for a few weeks, but offline play was absent while co-operative multiplayer only showed up around six months after the game launched.
(Also see: Titanfall Review)
Fast forward to 2016, after a leak and a quick official response from developer Respawn, we now know that Titanfall 2 will be out on October 28 this year. The game will sport a much requested single-player campaign. As was the case with the first Titanfall, there is a multiplayer open beta to try out. Labelled as the Titanfall 2 tech test, it took place over the course of this weekend from August 19 to August 21. Another session will take place from August 26 to August 28. Weighing in at around 12GB, is it worth your time? The short answer - not really. For the long answer, read on.
The first thing that struck us is how slow Titanfall 2 felt on ground as a pilot on foot. Compared to its predecessor movement felt sluggish. Be it turning or wall-running, the movement felt like we were playing Call of Duty. Speed aside, there are other glaring omissions. The parkour-styled runs and jumps have been drastically overhauled, and they now feel clunky, compared to the fluidity of the first game. Even the addition of a grappling hook does little to enliven proceedings.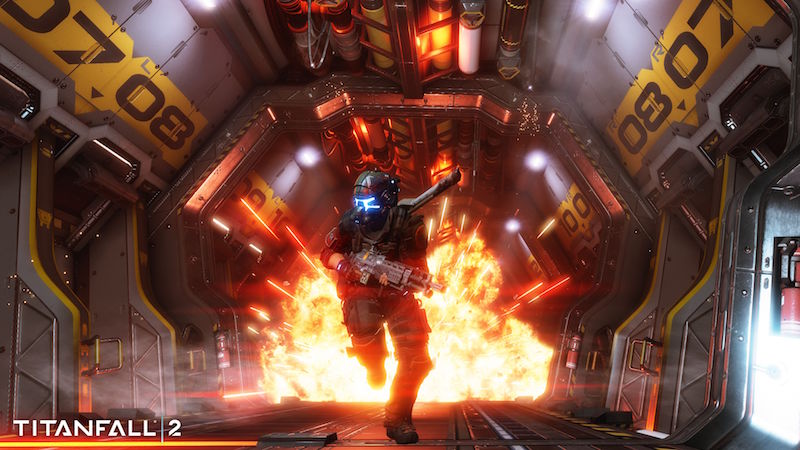 There's a whole lot more that's amiss. In the first game, you could call in titans after a specified period of play, but here it appears to be dependent on how well you perform on the field. Kill more enemies on ground, and your reward is a giant robot that can wreak havoc.
(Also see: Titanfall 2 Release Date, Single-Player Campaign, and Multiplayer Beta Confirmed)
It's a good way to reward skilled players, but it leaves everyone else with no reason to keep playing. In the previous game, calling in titans could drastically alter the odds, and level the playing field. That is not the case here, making it a chore to play. Sure, there's an audience that will relish playing it like Call of Duty, but for many Titanfall 2's appeal lies in piloting a giant robot, and with the chances of doing that severely hampered, it raises questions of the game's longevity.
And when you do finally get a titan, gone is the amazing first-person animation you're treated to when entering. In its place is a third-person view of jumping into one. It breaks any possible chance of immersion. While the original lacked content, it was these little touches that kept us coming back for more.
On the topic of titans, they don't seem as powerful as they did earlier, nor do they sport the rousing sound effects that they had when they hit the ground or fired artillery.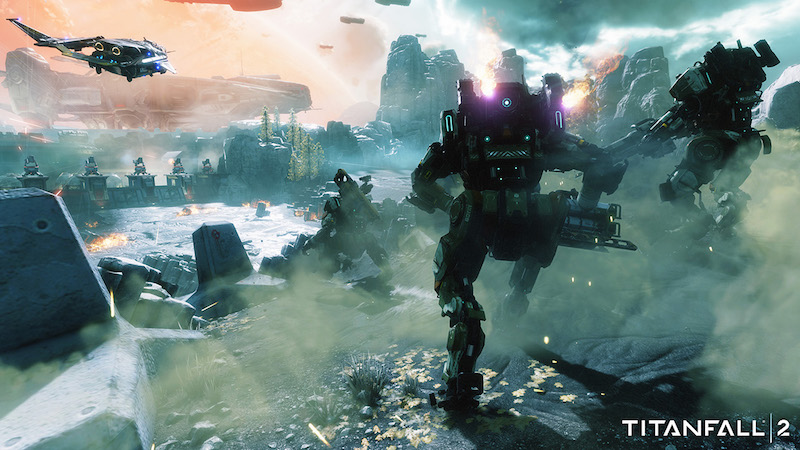 (Also see: EA's E3 2016 Showcase: Battlefield 1, FIFA 17, Titanfall 2, and More)
Furthermore, the rodeo system, which allows pilots a fighting chance of taking on titans has been retooled as well. When you manage to find yourself on an enemy mech, there's little by way of gunning down its weak points. Instead, you're treated to a canned animation of either removing its battery or plopping a grenade in it. What used to be one of the high points of combat now feels detached and dull. It doesn't help matters that you die often - more than you would in the original - which could be a way to compensate for the slothful movement.
Don't even get us started on the shallow customisation options. There's no titan AI voices, no Burn Cards - temporary abilities that you could use in battle - limited weapon load-outs for both titans and pilots, and you can't trick out your titan's abilities either. All of this makes this a sequel in name alone, rather, it feels like a step back.
While the game is two months away and developers at Respawn have stated that this tech test is based on an older build, it's unlikely that a lot of these concerns would be fixed in time for its release. Hopefully the single-player campaign makes up for these lapses when the game hits.
As it stands though, Titanfall 2 is the best advertisement for Titanfall 1. There's so much missing from the things that made the first game special, that it feels like a completely different game, and not in a good way.