Superhot claims it's a first-person shooter in which time moves only when you do. While the latter part of the statement is true, calling it a first-person shooter is hugely misleading. And that's not a bad problem to have.
Sure, all the action in Superhot takes place in first-person and yes you do wield a gun. There's just very little shooting per se. Most of what you do revolves around the game's central mechanic - when standing still everything pauses; bullets stay suspended in the air, enemies pause while lunging out at you, even your own gun freezes mid-recoil. The moment you move, the world around you reacts accordingly. Projectiles fly, foes attack, your weapon fires as it should.
All of this combined with the fact that it takes a single hit from your opponents to guarantee your demise and vice versa, ensures that you'll carefully deliberate and strategise over every move. Each level is tightly designed, allowing for little margin of error. You essentially have a somewhat limited number of moves to clear a room full of baddies. Rather than being a free-flowing shooter along the lines of Vanquish or Max Payne - both of which incorporate time manipulation mechanics - Superhot ends being a first-person puzzler that demands caution over bravado.
(Also see: The Weekend Chill: Zootopia, Black Widow, and More)
There are slivers of brilliance in this design. On the occasion when it all clicks together at a surprisingly fast pace, you'll throw a punch or two, grab a gun, and clear a room in record time. During these moments you feel like Neo from The Matrix, instead of someone who is just standing still while trying to work out a complicated puzzle. On such occasions, you'll actually feel like using the game's Replay Editor at the end of a level to upload your gameplay for the world to see.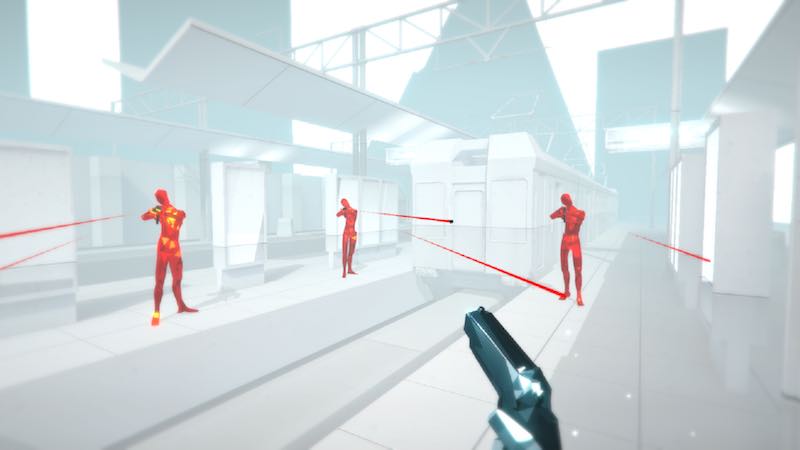 It's an interesting approach and depending how jaded you are of first-person shooters, you should actually find Superhot a refreshing change of pace. However, other games have a sense of scale and variety. Superhot simply plays the same tune for its entire campaign, even if it is polished to perfection. Pacing and duration play afoul though. Just as you get used to it and understand the underlying intricacies of its gameplay, it's all over. This is tragic considering there is a smartly incorporated narrative that makes us wish there was more to it. Without spoiling much, the story perhaps the most underplayed aspect of the game that could have been developed further.
Clocking in at around two hours or so, there are other gameplay modes to check out. Our personal favourite is the Endless Mode which throws a seemingly infinite enemies. There's the Challenge Mode that has timed runs and no restarts. All of these are welcome additions that yield a bit of replayability, but it still feels a tad too sparse.
With Superhot's laser-like focus on crafting each level to suit the needs of its core gameplay mechanic, it's no surprise that it has a minimalist aesthetic. Enemies are red and human-shaped, and seem to be made of glass, shattering in a single shot. Environments are sparse and porcelain white, while weapons and throwable items are black. It looks somewhat like 2008's Mirror's Edge would have been during development - not a bad thing.
(Also see: Mirror's Edge Catalyst Closed Beta Coming to PC, PS4, and Xbox One)
In terms of performance, Superhot ran without a hitch on our Windows PC. That's no surprise given its lenient requirements, but in a post-Batman Arkham Knight world, good to know all the same.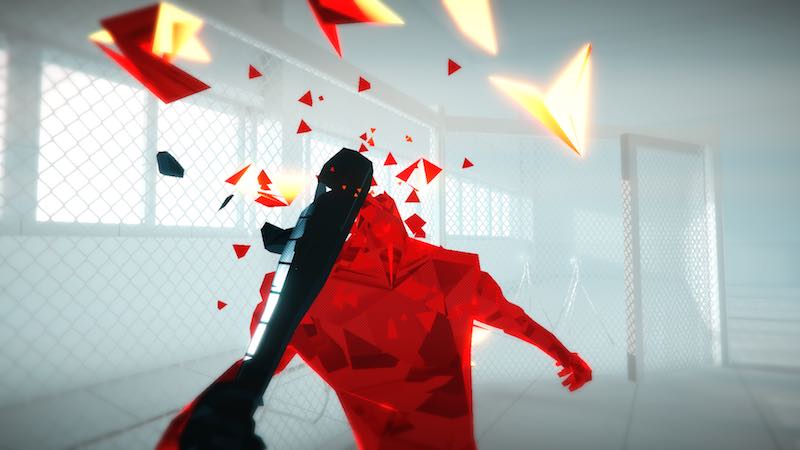 So yes, Superhot might be a one trick pony but it plays that one trick well. And while some might take offence to its subversiveness, what with the fact that it's not a first-person shooter but rather a first-person puzzler, the bigger issue lies with the lack of content. Unless you're a completionist, there's very little reason to come back to it when you're done. Considering how cheap other games are on Steam, you could do much better with your money or wait for a sale before picking this up.
Pros

Polished time manipulating gameplay

Fresh minimal aesthetic
Cons

Too short

Under-utilised narrative
Rating (out of 10): 7
We played a retail copy of Superhot on PC. The game is available for Rs. 619 on Steam and should hit the Xbox One later in the year.
Affiliate links may be automatically generated - see our ethics statement for details.