You might be quick to assume that Shadow of the Beast is one of the many digital-only indie titles on the PS4, as a host of such games now pepper the PlayStation Store. But you'd be wrong. Shadow of the Beast is in fact a remake of a Commodore Amiga classic from 1989 with the same name.
Shadow of the Beast is a side-scrolling action adventure game that follows the journey of Aarbron, a monstrous warrior who finds out that he was once human, after murdering his own father. With the premise being Shakespearean at best, you set off on a quest for revenge. Along the way you'll slay all manners of beasts and men, ranging from soldiers to werewolf-like monsters, while also jumping across many a chasm, and solving a bunch of puzzles.
There's a surprising amount of depth in combat, with the ability to counter and block attacks, throw enemies, and chain together special moves, and you have wide area of effect specials available as well. That sounds good, but the reality is that you can get past most encounters by simply blocking and attacking, making the expanded set of moves at your disposal rather redundant.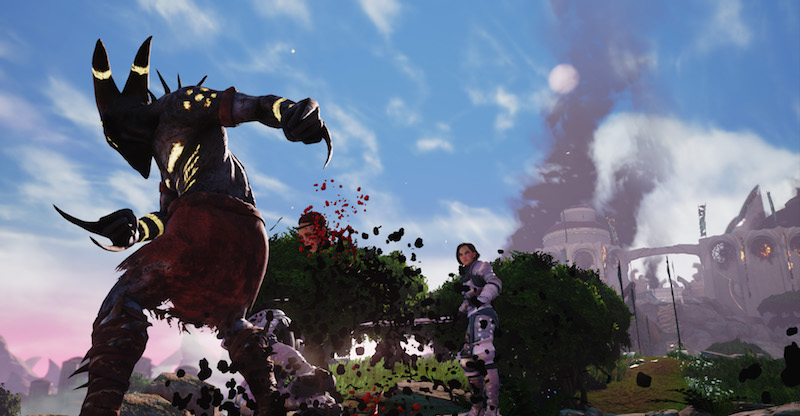 Furthermore, Aarbron's movement itself leaves a lot to be desired. Platforming just felt slow. You'd be tapping on a button forever before you'd see the action on screen. At times, it navigating the world of Shadow of the Beast felt extremely cumbersome. The lack of responsiveness made some of the game's timed puzzle sections a whole lot more difficult than they should have been, forcing us to retry them often.
As for the puzzles themselves, they're inoffensive at best, bogged down by a complete lack of explanation on how to proceed with some of them. In contrast, boss fights are replete with blatant hints and messaging on how to get by. It's a peculiar decision that makes Shadow of the Beast needlessly frustrating.
Apart from this, the visuals are inconsistent. Some parts of the game world, such as its opening level look extremely polished, with a fantastic depth of field. But later ones simply seem on par with a launch PS3 title. Considering that the game was announced in 2013, and delayed several times, it makes us wonder how rough it looked at the time and how much was actually remedied since then. Forsaking the pixelated style of the original and going with a photorealistic art direction doesn't help matters either.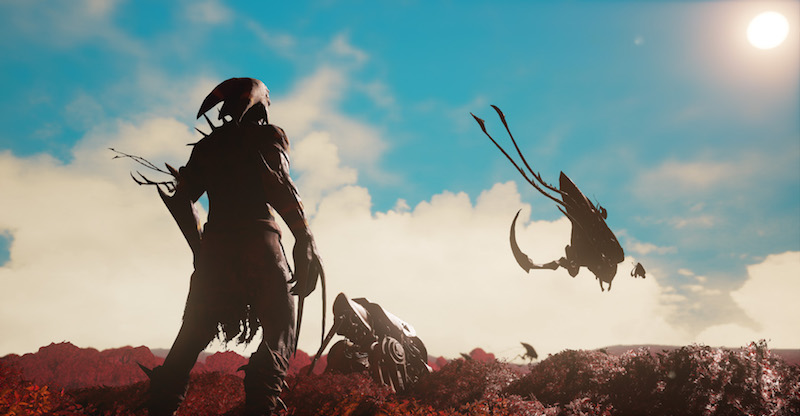 Making things worse, the loading times are ridiculously long. So much so that we managed to make a couple of cups of coffee only to come back and see that the game was still at its loading screen. And it gets worse. Despite the rich story of the series, very little of it is explained in-game. Instead, you'll stumble upon bits and pieces of lore that flesh out the narrative. What this means is that your understanding of the game's premise, its characters, and certain events is completely dependent on your luck in finding the slivers of plot that you can view in the game's menu between chapters.
You'd think that having the 1989 original as a part of the package (unlockable with currency you earn by playing the remaster) would be a nice way to see what the big deal about the series is, except that it's not. The original game is also plagued by long loading times that frustrate even further.
Sony is quickly making the PS4 the de facto place for mid-tier gems with the likes of Alienation, Firewatch, Helldivers, and Transistor available on the PlayStation Store. Shadow of the Beast simply doesn't pass muster. A little more time spent tweaking its controls and technical issues may have resulted in a better game but as it stands, it's one you can safely avoid.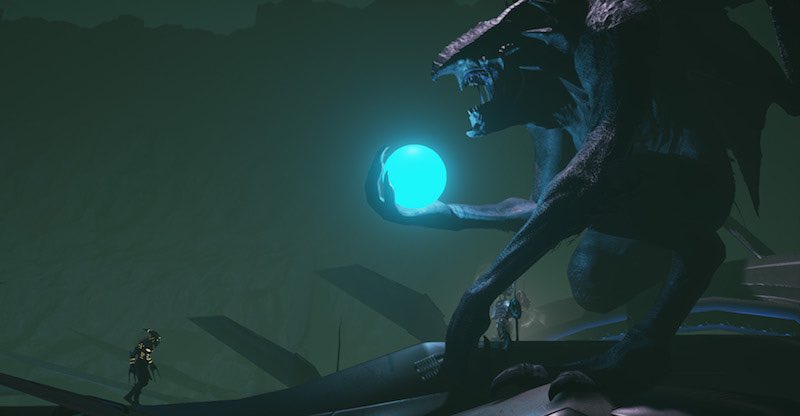 Pros:

Cons:

Inconsistent visuals.

Poor movement.

Long loading screens.
Rating (out of 10): 5
We played a review copy of Shadow of the Beast on the PS4. It is available digitally on the PlayStation Store for Rs. 1,248 from May 17.