One of the biggest reasons to own a PlayStation 3, or even a PlayStation 4, is the Uncharted series. They're a fantastic set of action-adventure games in the spirit of Indiana Jones movies and pulp action comics, as well being inspired by the Tomb Raider titles. While the Xbox One might have Gears of War and Halo, Microsoft doesn't have an answer to Uncharted. That's perhaps why Microsoft decided to pay for Rise of the Tomb Raider to be a timed-exclusive on the Xbox One. The game is a sequel to 2013's Tomb Raider reboot, and it's an impressive game, but is it a good enough reason to buy an Xbox One right now?
Set a year after the events of 2013's Tomb Raider, Rise of the Tomb Raider puts you in the role of Lara Croft, as you explore and shoot your way through Siberia, searching for the lost city of Kitezh which holds the key to immortality. Along the way, you'll bear witness to an engrossing narrative involving the Remnant - local settlers - in conflict with a sinister organisation known as Trinity.
For most part, Rise of the Tomb Raider's plot is good enough to keep you playing till the end. There's very little to fault in the way the game is presented, complete with nuanced characters who have their own personal motivations, instead of a straight battle between heroes and villains. The game makes us question Croft's motives and at one point even makes us sympathise with the villains. And while it does fall apart a little towards the end, with a predictable outcome and familiar twists, the narrative is one of the high points of this game.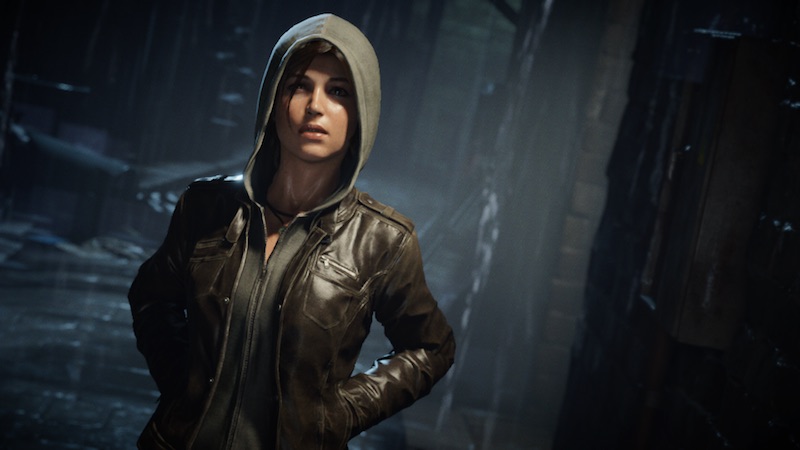 (Also see: Need for Speed, Call of Duty: Black Ops 3, Fallout 4, and Other Games Releasing This November)
Equally impressive is the presentation of the game. From ancient ruins to decrepit military installations, Rise of the Tomb Raider is great to look at for the most part. There were a couple of occasions towards the finale, when the game went well below 30 frames per second. There was obvious slowdown in some of its busier sections, and a few of environments seemed to lack anti-aliasing, with jagged edges marring the experience. It doesn't look drastically different from Tomb Raider Definitive Edition, which isn't a bad thing, but we can't help but wonder how it would perform on more powerful hardware.
Looks aside, the combat is a lot more entertaining. Stealth is a viable option, as is using the environment. You can hide in the bushes, sneaking up on guards from behind, and then finishing them off with a press of a button. You can also use debris scattered around the environment, throwing bottles and cans to distract guards, or using them to craft makeshift bombs and Molotov cocktails. Furthermore, there's an added degree of verticality to the game, which allows you to sidestep combat altogether by ziplining across rooftops or climbing trees. All of these go a long way towards keeping the gameplay fresh, by giving you freedom to decide how to approach an objective.
As expected, there's a fair bit of platforming in Rise of the Tomb Raider. You'll scale ice capped mountains, slide through ancient ruins and cling to the edge of cliffs as you make your way to Kitezh. Thanks to responsive controls, traversal is fun as it should be. There's a sense of precision that comes in handy when solving the game's many puzzles as well. A generous hint system means that you don't get stuck at any of them either.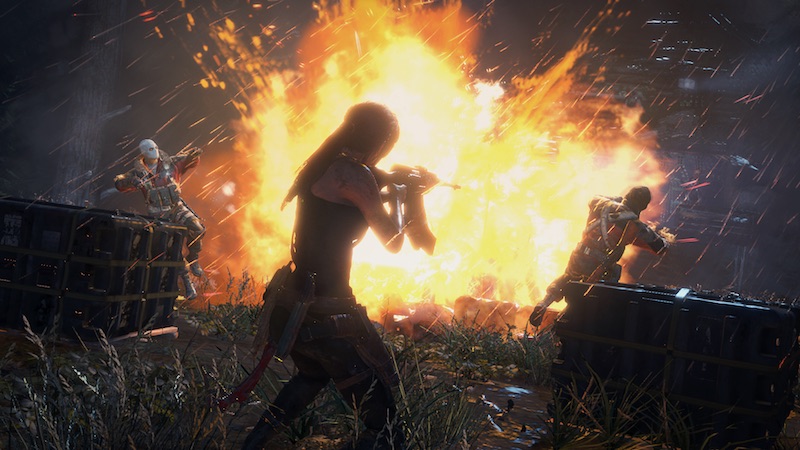 But what Rise of the Tomb Raider isn't generous with, is time. Developer Crystal Dynamics claimed that the game takes 15 to 20 hours to finish, but in our experience this was not the case. Playing on normal difficulty, we finished the game in under 11 hours.
(Also see: Halo 5, Forza 6, Rise of the Tomb Raider Are the Most Expensive Xbox One Games on Pre-Order)
You can get more out of it by taking on side-missions, and exploring a number of tombs, but there's little incentive to do so as they don't impact the outcome of the game in any way. Hardcore fans and completionists might find enough of a reason to bother with peripheral objectives but most players will not do so. The same applies to the game's Expedition Cards - modifiers that let you attempt sections of the game with specific attributes such as having an oversized head, or enemies having double their armour strength. It's nice conceptually, but doesn't add enough to be really compelling.
The fact that Expedition Cards can be bought as microtransactions sour matters further. By the time you're done with the game you'd have unlocked a healthy number of them. But with 300 cards at launch and more to come over four months, it's fairly obvious that it's an attempt to shoehorn some form of post-campaign content at an added cost. All of this makes replayability in Rise of the Tomb Raider limited for most.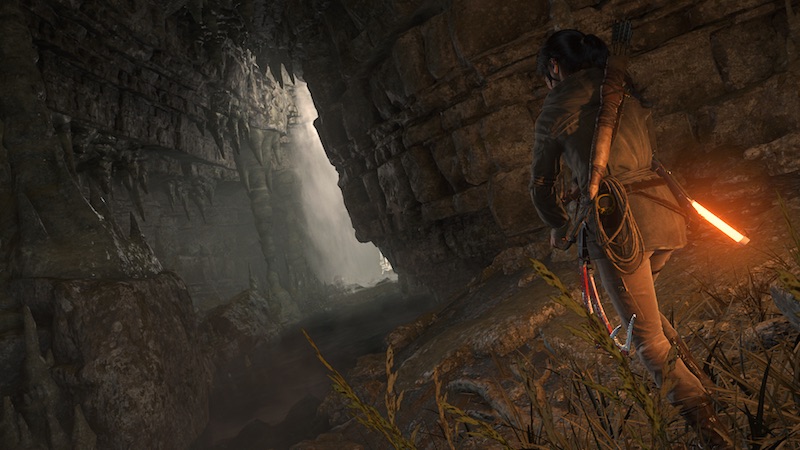 This is further compounded by its high price point of Rs. 4,699. It will probably drop in time but right now it's a lot to pay with under 15 hours of gameplay time and no real incentive to replay missions. With so many other games promising lengthier campaigns at a lower price, Rise of the Tomb Raider's appeal seems to be restricted to die-hard Lara Croft fans alone.
So is Rise of the Tomb Raider Microsoft's answer to Uncharted? Yes and no. It manages to capture the spirit of Sony's series albeit with a darker tone, but its let down by a short campaign and threadbare replayability. There simply isn't enough of a reason to go back to it once you're done. Wait for a discount or till it hits other platforms at a hopefully cheaper price before buying.
Pros:

Great story
Improved combat
Fantastic presentation
Cons:

Plot gets predictable towards the end
No replayability
Short duration
Rating (out of 10): 7
We played a review copy of Rise of the Tomb Raider on Xbox One. The game retails for Rs. 4,699 on the Xbox One and will be available from November 10.