As we established in our preview piece, Overwatch is fun game to play. There's a lot of variety with 21 characters to choose from and more to be added later. While there's definite value to be had with an ever expanding roster, each of the 21 heroes present highlights what Blizzard gets right. Overwatch's moment to moment gameplay is simply outstanding.
After spending close to two days playing it (and an obscene amount of time with the beta - which has almost nothing different from the final game) the controls held up superbly. From reloading to basic movement, there's a sense of responsiveness that just can't be beat.
Furthermore, the characters don't just look unique, they also feel unique when you play. Be it teleporting to rooftops as the grim looking Reaper, or ramming into enemies in a mech as the gamer and anime inspired D.Va, even the sense of movement varies between characters.
(Also see: Does Overwatch Prove Blizzard Can Make an Awesome Shooter?)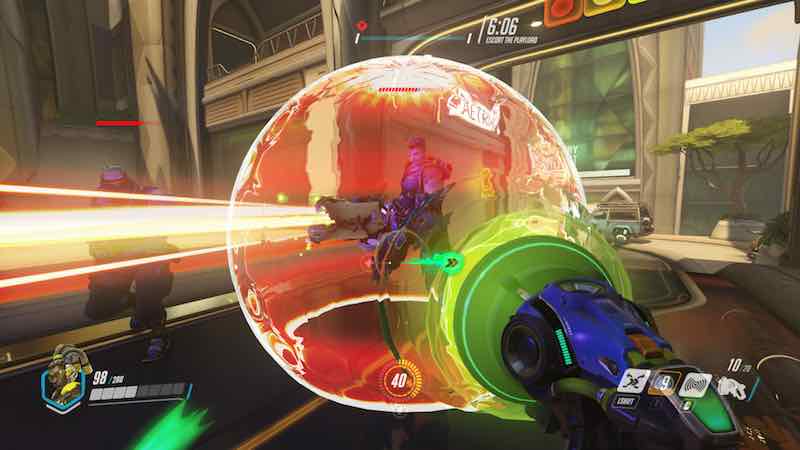 This extends to the weaponry as well. Heroes such as the game's mascot, Tracer, and the aforementioned Reaper might belong to the same class but their weapons have a different rate of fire and abilities. And then there are the ultimate abilities, which can change the state of a match, offering a surprising degree of depth. In the case of Reaper the ultimate ability is a bullet ballet that does a tremendous amount of damage to those around him, while Tracer's pulse bomb is a good option for taking down defences like turrets.
It's not detail for details sake either. Each match plays out with player skill as well as choice of abilities being equally influential. Do you go in with a low level hero like Bastion - a robot that can turn into a tank or do you find yourself on the battlefield as Reinhardt - a bulking knight with a portable shield albeit a steeper learning curve? How you decide to go about waging war has an immediate and instant impact on proceedings. You can also change your hero mid-match to suit the situation at hand.
And there's more. It's not just the class you pick and how you play, but how you play with your teammates. Overwatch forces you to pay attention to team composition. Start off a match with too few attacking heroes and the game will promptly warn you that your team is unbalanced. This has the effect of having you pick your character carefully, not just at the start of the match but as it wears on too.
(Also see: Overwatch Has the Potential to Disrupt the Multiplayer First-Person Shooter Space)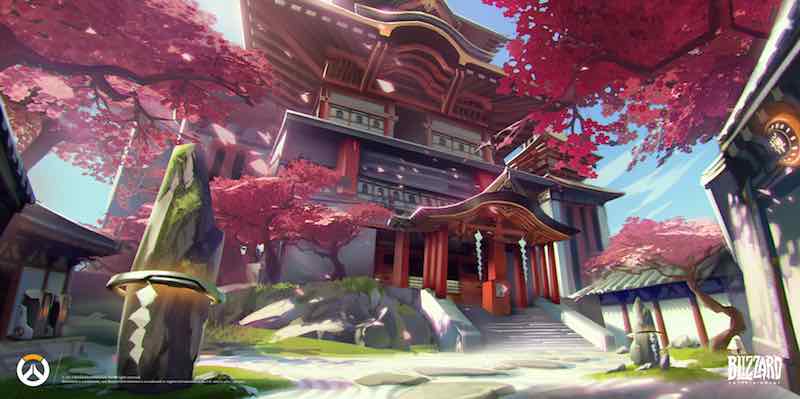 Overwatch's match objectives are structured much like in Team Fortress 2, in the sense that you'll control points on the map and escort a valuable payload, so regardless how good you are on your own, winning a game is near impossible on solo effort alone. Simply put, unlike Counter-Strike: Global Offensive or Rainbow Six Siege, you cannot carry your team on your own skills to victory. This might be annoying for glory seekers but its a fine balance that we believe augurs well for the game's long term prospects. As is Blizzard stating that it will make all of Overwatch's content free, charging only for cosmetic items- which can also be acquired by simply playing the game.
The emphasis on team play extends to how kills are displayed as well, with Overwatch not distinguishing between kills and assists, so every bullet used to bring a foe down is credited for the kill. There is a short video at the end of a round showing off the play of the game - signifying an individual's contribution leading to a stellar passage of play, and others can vote for the best player of a match, but that's it.
What this means is that communication is key. If you're not the chatty sort, the game has a slew of built-in responses that you could resort to with the click of a button. From requesting back up to directing your team to an objective, the responses are robust and do a decent job if you're matched with non-English speakers. But by and large, a headset would be a wise investment if you plan on playing it frequently with friends.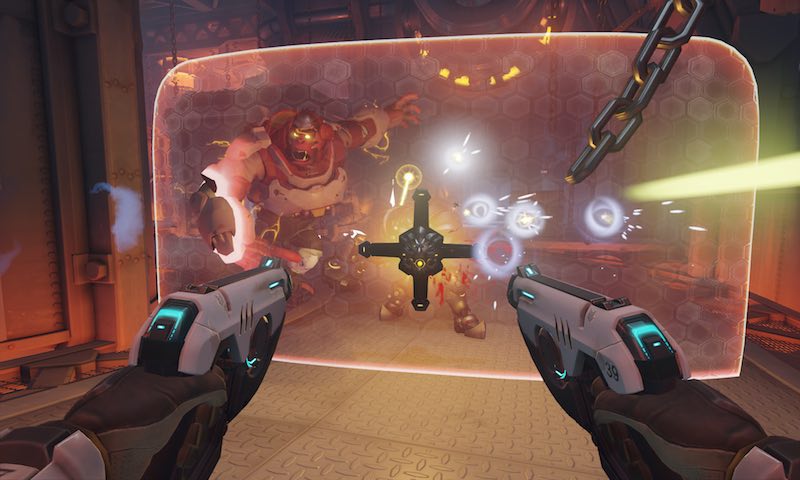 One point to note though, is that we experienced some matchmaking issues on the first day of playing on the Xbox One. It took close to 20 minutes to get into the game, but this was restricted to only the Xbox One, and only on day one. Every match after that was made in under 30 seconds. According to those playing on the PC and PS4, these versions are, at this point of time, also problem free. In terms of latency, our sessions were lag-free on both a 50Mbps line and a 2Mbps connection, so much so that it felt almost like we were playing via LAN.
Possible matchmaking problems aside, all of this results in a rather addictive game that has you playing round after round. There's a great balance between depth and accessibility as well as the right amount of reliance on skill, and moments of magic that make Overwatch well worth playing. Combined with Blizzard's penchant for supporting games for longer than usual periods of time, make it one you should definitely check out. Valve might not ever make another Team Fortress game what with finding solace in hats and Steam, but Overwatch carries on the mantle of being an entertaining team-based shooter that anyone can play.
Pros:

Varied heroes.

Stellar moment to moment gameplay.

Emphasis on teamwork.

Promise of extended support and free content.
Cons:

Iffy matchmaking on Xbox One.
Rating (out of 10): 10
We played a retail copy of Overwatch on the Xbox One. The game is available on PC starting from $40 (around Rs. 2,687) as well as PS4 and Xbox One for Rs. 3,999 and Rs. 5,000 respectively.