Another day, another remaster. After Valkyria Chronicles was spruced up for release on the PS4, we're getting another cult classic update: Odin Sphere. And while former graced the PS4 after outings on the PS3 and PC, Odin Sphere's re-release comes after being available on the PS2 way back in 2008. Now titled Odin Sphere Leifthrasir, it's for the PS3, PS4, and PS Vita.
Odin Sphere Leifthrasir is a role-playing game (RPG) set in the fantasy world of Erion. Its kingdoms are at war over a giant cauldron that could herald the Armageddon. There are host of intriguing characters including demon lords, fairies, witches, and the odd anthropomorphic rabbit travelling chef too. The game is broken up into sections that have you controlling a single protagonist at a given time, each with their own unique backstory and motives in the twisting, convoluted plot that's rather engrossing.
From Gwendolyn - a valkyrie princess fighting for her father's affection, to the mysterious Oswald - a human knight for the realm of fairies, the personal reasons for the heroes taking part in this bleak, almost dystopian adventure is more enthralling than the overarching storyline of saving the world.
(Also see: Top 5 HD Game Remasters to Play Right Now)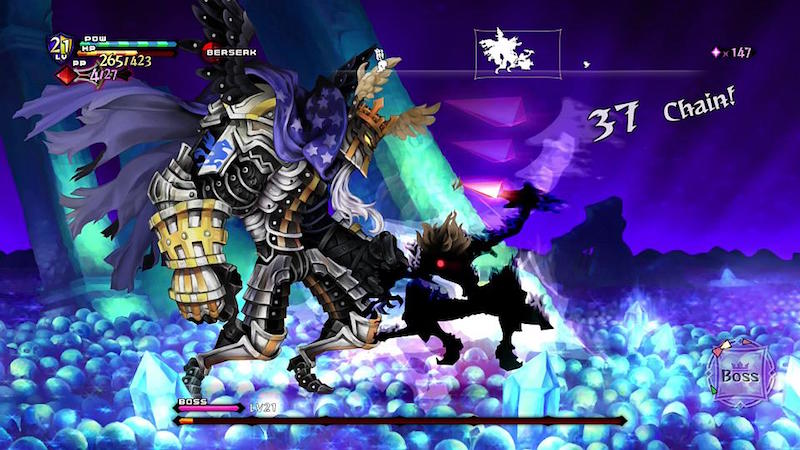 A unique take on story aside, the game's presentation stands out as well. Odin Sphere Leifthrasir is a 2D game, and no, that's not a bad thing. For one, there's a colourful, almost hypnotic art direction that makes it a treat for the eyes. Be it bloody battlefields or ice capped wastelands, the world of Odin Sphere Leifthrasir is a joy to behold, and even more so in motion. It might lack the 3D appeal we've come to expect from modern day releases but that doesn't make it any less engrossing to play.
Visuals aside, the combat is equally engaging. Unlike most RPGs that employ a turn-based battle system, here you'll be duking it out in real-time. There's a surprisingly deep combo system and a responsive set of controls that make the proceedings entertaining. Throw in the fact that each character handles differently and has a personalised set of moves, and there's never a dull moment.
This is backed up by an interesting set of ancillary features; you can level up by consuming food such as sandwiches or fruit (grown with your own seeds no less), customise your weapons to grant access to new magic spells, and craft a useful array of potions to weaken the enemy advance as well as boost your powers.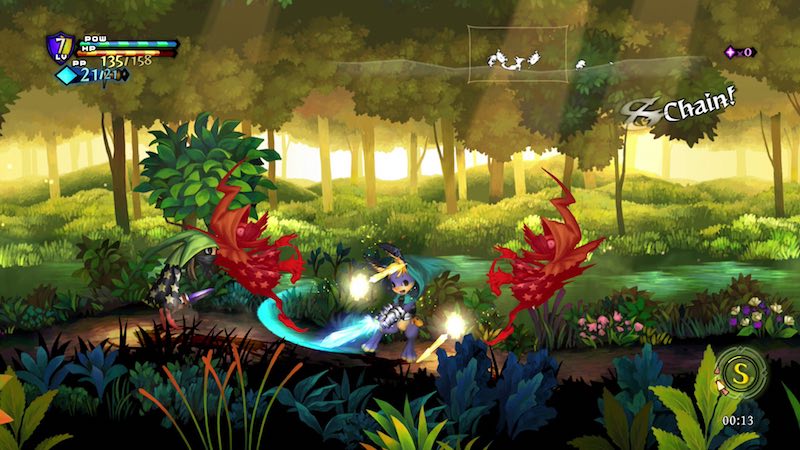 With a good amount of depth, Odin Sphere Leifthrasir isn't just a great looking game, and that alone would warrant the price of entry if it weren't for a single glaring fault. As you play through the story of each protagonist, you'll go through the same areas over and over. While the varied gameplay mechanics do their best to alleviate the feeling of repetition, you can't be blamed for feeling that the game's length is drawn out for no good reason. It's an issue we faced with the original as well - which has been bundled with this remaster to further highlight the refinements done in terms of controls and combat as well as the obvious graphical overhaul.
On that note, there were no technical issues on both the PS4 and PS Vita versions we played. Even in the most demanding encounters, the action never skipped a beat, and was a fluid, smooth affair. And while it looks suitably epic on a bigger screen, the portable edition is no slouch either, especially on the OLED screen of a first generation PS Vita.
If you're a fan of RPGs and can stomach the repetitive nature of its environments, Odin Sphere Leifthrasir is well worth the price of entry. With so many remasters available on current generation consoles, it's a throwback to a time when game developers took risks making quirky, offbeat titles, something that seems to be missing in the console space these days.
Pros:
Fantastic production values.
Deep combat system.
Responsive controls.
Intriguing plot.
Cons:
Rating (out of 10): 8
We played a review copy of Odin Sphere Leifthrasir on the PS4 and PS Vita. The game will be available digitally from June 7 on PSN in the US and June 24 in Europe and India.