At peak rush hour inside a Mumbai local train, a crowd of people stick to each other with beads of sweat trickling down their faces. On average, three out of every five commuters will be engrossed in round after round of Candy Crush Saga or Angry Birds despite the unpleasant conditions.

Mobile gaming has crossed all barriers - no matter what clothes you wear or which phone you carry, chances are you've been hooked onto at least one game at some point. Mobile games are designed to make you want to keep trying one more round.
Most games today are specifically designed to take advantage of touchscreens. Thousands of titles, ranging from casual puzzles to console-quality adventure games are available in the Android and iOS app stores. iOS might have the advantage right now, but Android can tempt developers with ample opportunities to exploit its versatility - many are already experimenting with consoles based on Android such as Ouya.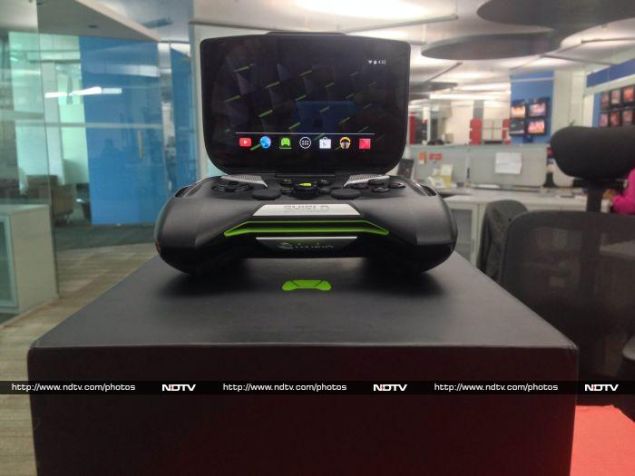 In this context, the arrival of the Nvidia Shield - the famed graphics card manufacturer's first Android-based portable gaming device - couldn't have been timed better. Moreover, Nvidia recently announced a price cut, and has rolled out a software update which brings Android 4.4 (Kitkat), cloud streaming capabilities, and many other substantial tweaks to the Shield.

Please note that the Shield is currently not available in India, and indeed if Nvidia plans to ever launch it in the country this portable console has a real neat trick up its sleeve that could set it apart from the competition - game streaming - provided users have the right configuration specified by Nvidia.
Read further to find out if Nvidia's Shield has the right chops to give gaming on Android a much-needed boost.

Call the Xbox police, Nvidia stole their controller
Here's the recipefor making one Nvidia Shield: Take one 5-inch smartphone, attach an Xbox 360 controller with a hinge, and voila, you're done!
Jokes aside, the Shield does have a really striking design and the first thing that caught our attention was the sheer size of the device. It is portable but not pocketable. You won't be able to take it everywhere you go, but you can definitely slip it into your bag for all those times when you just want to start mashing buttons in Real Boxing. The Shield has dimensions of 6.2x5.3x2.2 inches (width x depth x height). At 580g, the Shield is not a light device either. Despite its girth, the Shield feels comfortable to hold for long sessions of gaming, which is reassuring. This is mostly because of the rubberised texture on the bottom of the hard plastic enclosure. Nvidia adds what it calls 'tag' on top of the lid which is a magnetic plate that can be removed or attached at will. Additional tags are available in different colours for customisation. Apart from the obvious visual touch , the tag has no functional use.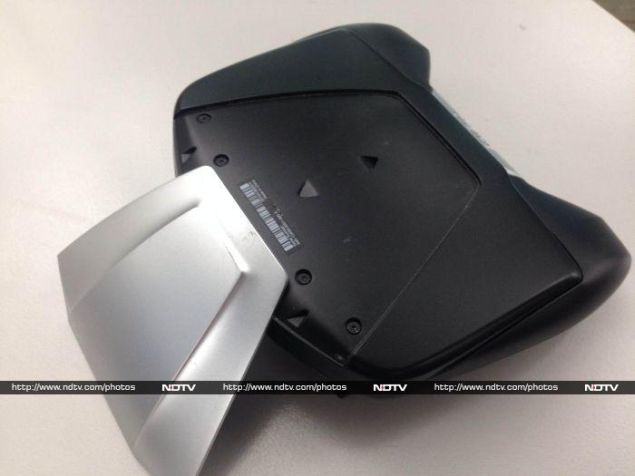 The 5-inch LCD screen has a 720p resolution with accurate colour reproduction making it a treat to play games. Attached to the screen, like we mentioned before, is the controller unit which resembles the Xbox 360's controller. In the centre is the Shield button which acts as the power button and can be used to enter the Nvidia Tegra Zone. This button is flanked on the bottom by Android's default home (right) and back (left) buttons, and on the top by start (right) and volume (left) buttons. Moreover, two thumb sticks are placed below the central button cluster.
The D-pad and A/B/X/Y buttons are on the left and right of the controller, respectively. Two speakers are placed above this. The L1/L2 and R1/R2 triggers are at the back of the device and so are the ports, namely micro-HDMI, 3.5mm, Micro-USB and a microSD card slot.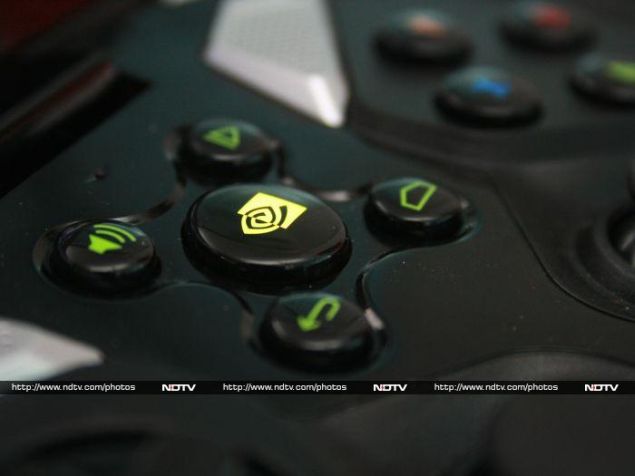 While playing games, the tactile feedback on the thumb sticks and the D-pad are great. The A/B/X/Y buttons have a distinctive click to them and we found the key travel great for firing guns at opportune moments. Navigating the Android OS using the controller is a good option to have but problems crop up whenever you need to type anything. This device is just not suitable for typing, just like tapping throughon-screen keyboards is frustrating on regular consoles like the PS3 and Xbox 360. You can use the touchscreen for typing, but it will be awkward and uncomfortable.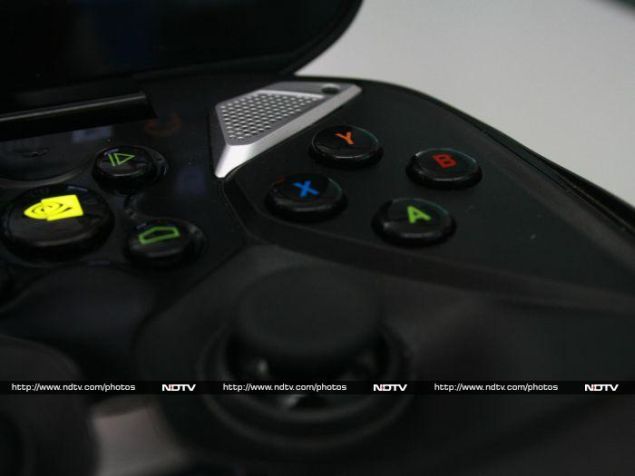 Enter the portal
At its core, the Nvidia Shield is a portable gaming console based on Android. After its recent update, the Shield now runs on Android 4.4 (Kitkat). A niggle which was present pre-update was that once clicked, folders on the home screen would bleed into its edges. This visual inconsistency has been eliminated with the update.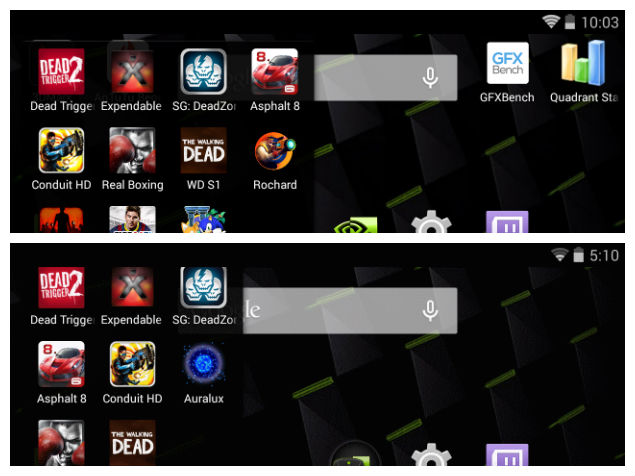 The Android experience on the Shield is mostly stock, save for a few preinstalled apps and games. Hitting the Shield button takes users directly into the Nvidia Tegra Zone which is basically a store for buying games that are optimised for Tegra devices. Nvidia bundles two games with the console, Expendable Rearmed and Sonic4. Twitch - the most popular game streaming service - is present too. The console mode is good option for when users want to plug it into a television. It basically lets users play games in full HD, provided the television supports 1080p. In fact, the Shield is touted to be able to play movie files including 4K media on next-gen 4K TVs. Nvidia recommends MX Player for playing these files.
The true piece de resistance is, however, Nvidia Stream - Shield's unique capability to stream games from a capable PC. This is possible provided the PC meets Nvidia's recommended specs: a GeForce GTX 650 or higher GPU, Intel Core i3-2100 3.1GHz or AMD Athlon II X4 630 2.8 GHz or higher CPU, 4GB or more of system memory, the GeForce Experience application, the latest GeForce drivers, Windows 8 or Windows 7, and an 802.11a/g router (minimum). These are really specific requirements and even if a single component in the setup doesn't match streaming might not work (more on this later). The catalogue of supported games is also increasing regularly.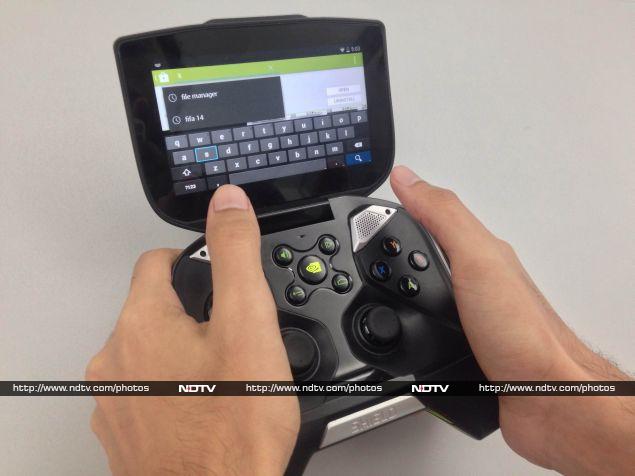 The new update brings Cloud Streaming in a Beta version to the Shield. Currently, this feature is available only in North America and Canada, and it is absolutely free for a limited time. Another rather thoughtful addition in the update is the gamepad mapper, which helps users map keys for games that don't natively recognise the Shield's hardware. These gamepad mappings can be uploaded to the cloud. The upside of this feature is that users can easily locate pre-configured settings for most popular games. They are categorised by ratings and most downloaded. It's simple, out there and easy to access.
You are dead!
The Nvidia Shield is one of the only shipping products to feature a Tegra 4 processor under the hood. Since its launch, the company has announced that its next-generation Tegra K1 processor will launch soon, making us wonder if that is the reason why Nvidia has slashed the price of the Shield. Tegra 4 is still a very powerful quad-core processor and with 2GB of RAM to complement it, the Shield is a beast of a gaming device. The numbers speak for themselves. In the 3DMark Ice Storm Unlimited test sequence, the Shield returned a score of 15,514, and it managed to hit 34.6fps in the GFXbench test. These are some stupendous numbers.
The graphics of some of the more demanding games for Android are spruced up for the Nvidia Shield. For example, in Asphalt 8 we noticed additional lens blurring and crash effects that are not present on other capable devices. Graphical prowess notwithstanding, the Shield is a great device to play racing games on. Actually, even first person shooters are great fun on the Shield. We tried Conduit HD, Into the Dead, Shadowgun: Deadzone and Dead Trigger 2 and immediately managed to sneak in a few headshots on unsuspecting opponents, both real and AI. Another game that caught our fancy was Rochard, a Playstation port, which is an arcade platformer. We really liked how well platformers play on the Nvidia Shield. Real Boxing maps the punching controls to the right thumbstick and knocking out opponents was easier using these controls. The dual front-firing speakers are really loud and don't distort even at high volumes. Considering they are two separate channels, the channel separation is really good too.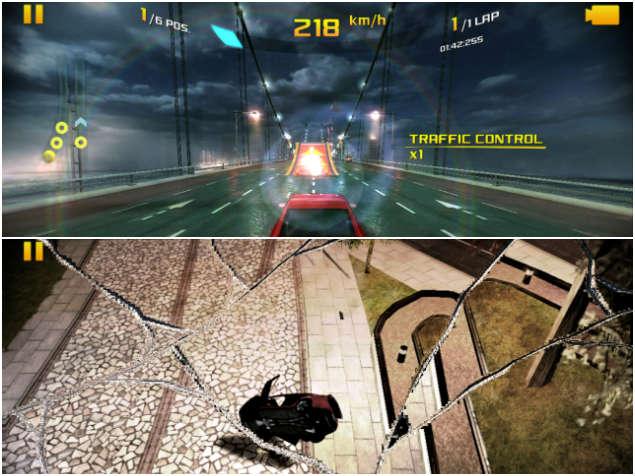 Ever since the Shield arrived at our office, we were eager to try out the streaming capability. Unfortunately for us, it failed to work since the only router we had available wasn't up to spec. This takes us back to the point where we mentioned the rather stiff specifications list, and it is a bit of a downer. It isn't likely that many PC gamers in India will be able to meet the minimum system requirements.
The End
Nvidia plays safe by choosing a platform that is already popular and contains a huge catalogue of games. There are a few console-grade titles as well which have already been either tweaked to support the controller or are in the process of being tweaked. Additionally, the Shield is a perfect example of making a sturdy device with a unique feature that sets it apart from the competition like the Playstation (PS) Vita or the Nintendo 3DS. However, that isn't enough considering the game streaming requires a really beefy configuration on the PC. Also, the games on Android are much cheaper than on the PS Vita or the 3DS.
Cloud game streaming could actually be the future of gaming considering Sony is already experimenting with the idea, and now a portable device like the Shield is attempting to do the same. But this tech may not really take off unless broadband speeds across the world improve enough for lag-free gaming.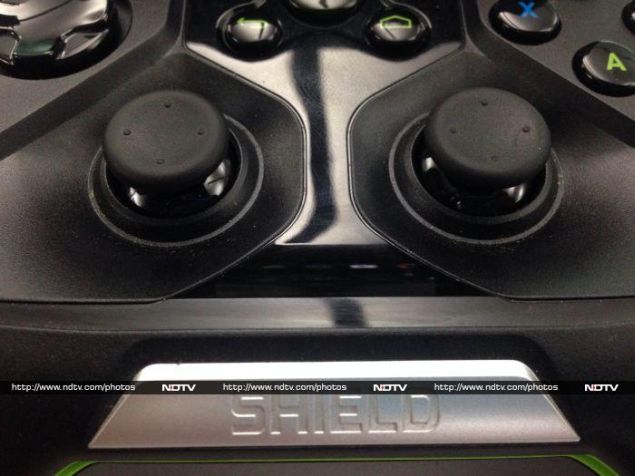 In spite of all the arguments we must applaud Nvidia for engineering the Shield. At the current price of $200, tech enthusiasts with a capable PC can pick up the Shield from a country where it is being sold. Considering its age in international markets, an Nvidia Shield 2 powered by a Tegra K1 processor might be just around the corner - benchmark results for such a device have already popped up on Antutu.
Price:
$200 (approximately Rs. 12,000) shipped to US or Canada.
Pros
Sturdy design

Superb controller

Future-proof features

Cons

Limited number of console-grade games

Bulky

Ratings (Out of 5)

Design: 4
Performance: 4.5

Value For money: 4

Overall: 4