It's hard to imagine that the Need for Speed franchise has been around for more than two decades now. With its debut on the poorly received 3DO console and sequels finding its way on a host of platforms and devices ranging from Android to Zeebo, we've had a staggering 21 years of Need for Speed, and just as many games in the series.
Need for Speed games are a yearly fixture, much like Assassin's Creed, Call of Duty, and FIFA. However the franchise took 2014 off in order to reboot the series. The end result is known simply as Need for Speed. Ever since the reboot was announced, publisher Electronic Arts (EA) has been talking up the return to the franchise's roots, taking inspiration from classics like Most Wanted and Underground. That might have been the intention, the end result is a completely different beast, and not in an entirely good way.
Need for Speed (2015) is set in Ventura Bay, a fictional city based on Los Angeles. You find yourself as the game's silent protagonist, being witness to bubbling racing scene complete with all sorts of characters who wouldn't be out of place in a Fast and the Furious movie.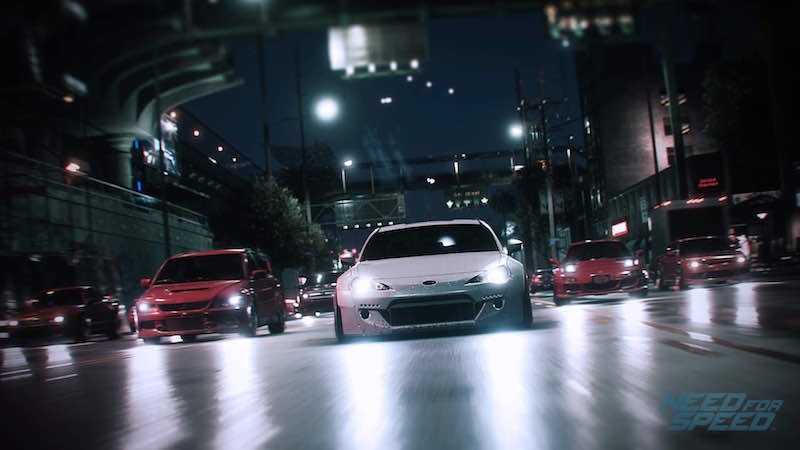 From hints on loading screens presented as Tweets to cringe-worthy albeit almost true to life dialogue, developer Ghost Games has put an immense amount of work into building a believable world for you to race around. It might not be the most glamorous portrayal when compared to modern day open-world racing fare like Forza Horizon 2, but it's a story does more than its fair share to keep you engaged between races. Progressing through the game requires you to earn reputation points or Rep, as the game calls it, which unlock specific upgrades and encounters including the game's boss races.
(Also see: Need for Speed Delayed for PC)
On that note, all of the racing in Need for Speed takes place during the night. It's not a particularly bad idea, except for the fact that a lot of the obstacles and scenery in Ventura Bay share the same colour palette as the rest of the game world. You could be barrelling down the streets in pole position in a race, only to find yourself finishing last because you crashed into a garbage can or the side of a building. It's a hindrance that's further compounded by the fact that the AI-controlled racers manage to supernaturally blitz past you even if you've consistently held the lead in a race for most part.
Worse still, car handling isn't what it should be. You'll find it tough to make turns without completely braking, and the steering is unresponsive at best. More often than not, you'll feel like you're controlling a boat instead of a slick, tricked-out car. Sure there are sliders to modify how your car handles but there was little to no impact especially when trying to make a turn at high speed. Customisation options aren't the greatest either. What's the point of having cars you wouldn't expect, like boring, pedestrian Volvos, if you can't soup them up? At the high-end, you won't be able to even change the rims on a Ferrari. It's an appalling state of affairs considering that customisation was one of the series' biggest selling points.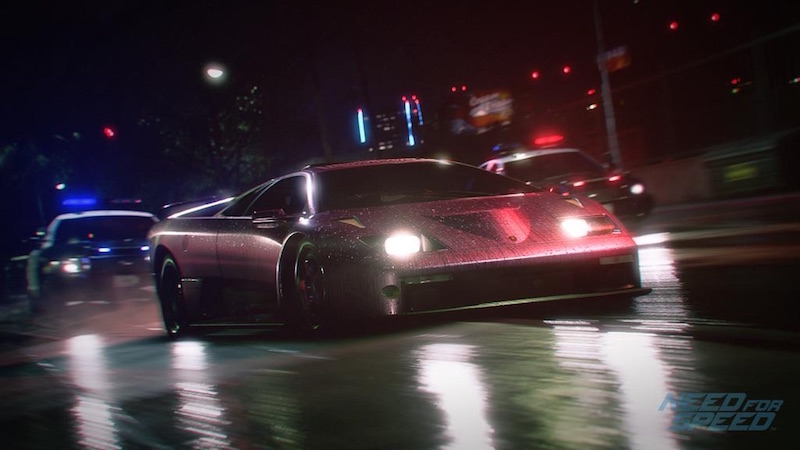 Poor handling and the baffling lack of customisation options make Need for Speed a chore to play, but there are some moments of fun to be had. As you drive across Ventura Bay you might find yourself breaking the law due to going past the speed limit or running down sign posts. Doing so brings the police into the fray. Even if you're in a race or have just completed one, you'll find the blaring of sirens and rumbling of turbocharged cop cars making their way to shut you down. It's up to you to evade the cops and get away successfully, or pay a fine if you get caught. While the police have been a presence in the series since 1998's Need for Speed III: Hot Pursuit, the chases can be quite unexpected, and added a nice element of surprise to the game.
(Also see: Top 5 Racing Games You Should Play Before the New Need for Speed Is Out)
Speaking of surprises, the always online requirement for Need for Speed wasn't too much of a problem. The game needs a minimum of 192kbps connectivity and it barely skipped a beat through our entire playthrough. Aside from being needed to fuel the game's autolog- a leaderboard of how you stack up against your friends and the rest of the racing community, it allows for seamless multiplayer. You can instantly challenge drivers both AI and human controlled without having to boot up into a separate menu. In addition to this, you can get a crew of up to eight players for races, drift events, or simply tearing up the roads of Ventura Bay. While it is early days yet, the multiplayer seemed to hold up well and is more entertaining thanks to the lack of cheating AI.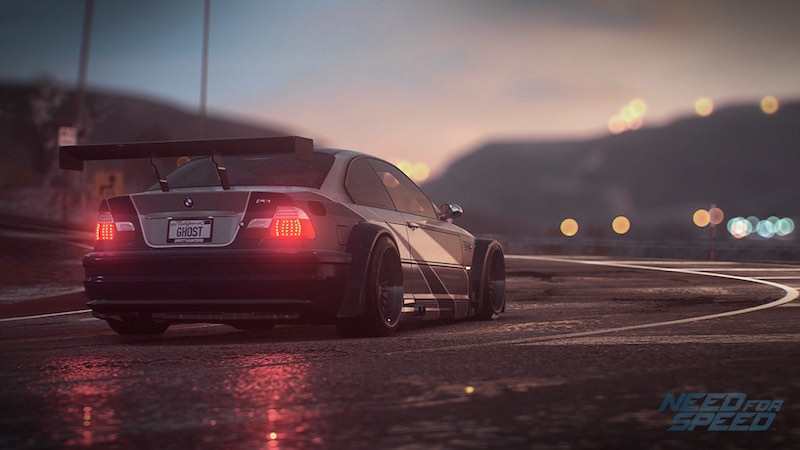 Nonetheless, we can't help but feel that it is a missed opportunity. There is no club or team system that you can use to create a sense of community or persistent group play like its contemporaries, there's no way to pit one faction against the other and you can't even create a team logo. The lack of these basic options make Need for Speed's multiplayer appear shallow.
As it stands, you can do better than this year's Need for Speed. Sure, it possesses all the traditional EA spit and polish we're used to what with a punchy soundtrack and fantastic production values, but they do little to elevate one of the lesser entries in the franchise.
Pros

Police encounters add variety
Amusing albeit cringe-worthy dialogue
Entertaining story
Cons

Poor handling

Limited customisation

Unfair AI
Rating (out of 10): 6
We played a retail copy of Need for Speed on the Xbox One. The game retails at Rs. 3,999 on PS4 and Xbox One.