When the Xbox One launched in 2013, so did the reboot of seminal fighting game Killer Instinct. Unlike prior entries in the series, this was free-to-play with purchasable characters. While the initial release was met with criticism for threadbare content, it appears that Microsoft's approach to the series has worked, as a third season of Killer Instinct content is now available for Windows 10 and Xbox One.
The first thing that struck us is how good it looked. Levels like the Arena of Judgement (based on Halo 5), and the slick animations of Rash (from the classic Battletoads series) show of Killer Instinct's great visuals. This has been made possible thanks to an all-new lighting system that doesn't just make content from Season 3 look good but, also everything else from Season 1 and 2. As a result, it easily rivals some of this generation's better looking fighting games.
Graphics aside, the gameplay is brutally fast. Much like earlier seasons, Killer Instinct Season 3 rewards a steady flow of attacks or combos to dish out maximum damage. At the same time, the longer a combo goes on, the more opportunities your opponent gets to "break" your rhythm. It's this continuous back and forth that makes Killer Instinct easy to learn but painstakingly difficult to master.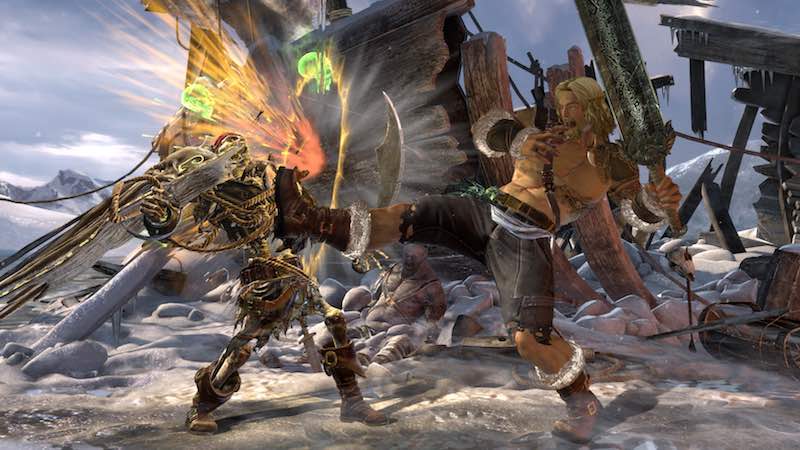 Of course, the new season also brings new fighters. These include the aforementioned Rash and Arbiter from Halo. Along with them are characters from earlier Killer Instinct games. These are the nunchuck-wielding Kim Wu, and Tusk, whose design has been clearly inspired by Conan the Barbarian. Four more characters will debut in the coming months, bringing the roster to a grand total of 26.
As for the characters themselves, Rash and Kim Wu fit the blistering pace of Killer Instinct's gameplay perfectly. Both have a set of attacks that are easy to chain together for devastating effect. Rash in particular has some over the top moves such as kicking opponents with a ridiculously oversized boot, and pummelling them with a wrecking ball. Kim Wu can summon dragon spirits to wreak havoc, in addition to a number of simple to grasp combos.
We wish we could say the same for Arbiter, or Tusk. The former works best from a distance with projectile-based attacks using signature Halo weapons such as the carbine rifle and plasma grenades, while the latter is slow moving, with lumbering sword attacks. Both can dish out a heady amount of damage, but they aren't as fun to use as Kim Wu or Rash.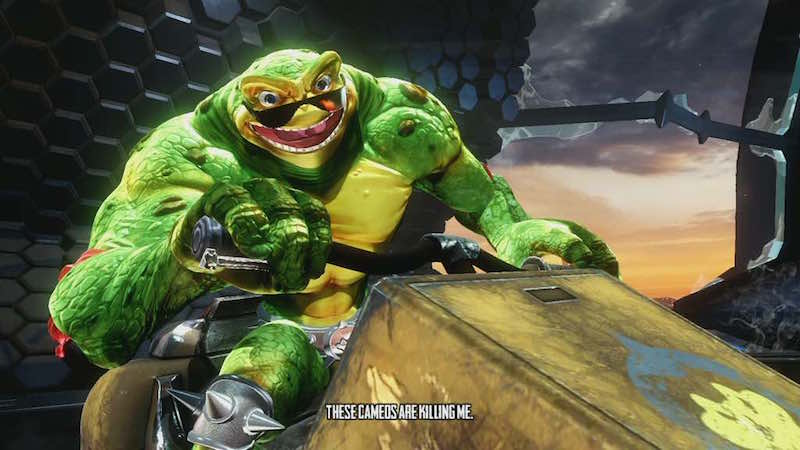 What's heartening is that the game's online multiplayer holds up. Unlike Street Fighter V, which still faces frequent disconnection issues almost two months after launch, Killer Instinct works smoothly and reliably. Finding a match is quick and from our experience, the net code holds up quite well on both Windows 10 and Xbox One.
But it's not perfect. The game is not playable on monitors sporting a refresh rate higher than 60Hz. Thankfully this is something the developers are aware of and looking to fix. Also, you won't be able to access ranked matches if your PC isn't able to maintain a stable 60 frames per second; the game runs a PC performance benchmark before allowing you to play it online. These issues hinder the Windows 10 PC version of the game, but thankfully it isn't as bad as Gears of War: Ultimate Edition.
With a steady stream of content expected in the way of new characters, levels, and a new Shadow Lords mode that merges arcade, roguelike, and story-based gameplay, there's a lot more to look forward to. It might not be as high-profile as other fighting games but it has more than enough going for it to warrant checking it out. If the rest of its content drops are as good as this, it could end up being one of the better Microsoft platform exclusives.