Xbox One gamers have been waiting for the announcement of Halo 5 since the game was first announced but the game - which was supposed to launch in early 2015 - has been pushed back to nearly the end of the year now. The developers have still gone ahead with a beta test of its multiplayer section, and we took part in this to see whether the latest Halo game measures up to the series' legacy.
The Halo series is synonymous with the Xbox brand, and beyond that, it was the first really successful first-person-shooter (FPS) on a console - so if you're tired of the glut of run and gun games, you know whom to blame, along with to Call of Duty (CoD) of course. Halo: Combat Evolved is a sci-fi FPS that put you in the role of Master Chief, a human super soldier squared off against an alien force known as the Covenant. While the single-player campaign was a solid affair that still holds up, its multiplayer (which at the time was offline only) really caught everyone's attention.
It revolutionised the genre, making FPSes on consoles playable, intuitive, and most importantly, fun. It's a genre that was for the longest time, the domain of PCs and PCs alone. While some might argue that the keyboard and mouse combination on the PC is still the best way to play FPSes, 2001's Halo: Combat Evolved, and its sequel Halo 2 proved that slick controls and multiplayer goodness for shooters can be had on consoles as well.
Halo 5 is the latest game in the series, but there have been some ups and downs along the way. After creating five Halo games (the three main series entries, and also side-stories ODST and Reach), developer Bungie would end its partnership with Microsoft, and the Halo series moved on to 343 Industries. Halo 4 was a pretty good game, but it also proved that you can't please gamers - people complained that it changed too much, while others complained that it lacked innovation. Now, 343 is gearing up to release Halo 5.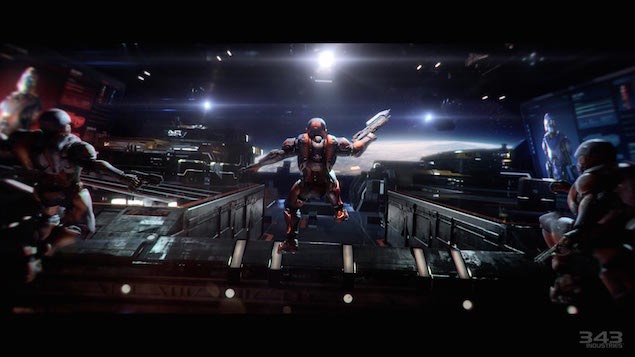 Although it's still some time away, an early multiplayer beta has started on the Xbox One for those who picked up Halo: The Master Chief Collection - a compilation of the first four games that have you as Master Chief in the series. The beta started on December 29, 2014, and will continue until January 18, 2015. Needless to say, we fired up our Xbox One and checked it out right away. Here's what you need to know:
Match-making needs match-fixing
Halo: The Master Chief Collection did not have the smoothest of launches. You had to download numerous patches just to get it running properly, especially if you wanted to play multiplayer. And even after several software updates, its online multiplayer is still broken. Finding a game is next to impossible and when you do, you're treated to a generous amount of latency (or lag as its commonly called) that makes the game freeze so much you'd think you were working on a PowerPoint presentation instead of playing a video game. To an extent, the same applies to Halo 5. Not only were we disconnected several times while trying, when we did get into a game it took an inordinate amount of time to do so. Because of this, we spent more time trying to play Halo instead of well, playing Halo.
Nonetheless, when we did connect to a game, the experience was rather good. At no point of time was there any lag amidst the gunfire, grenades, and rockets. And what of the game itself? Well, it's an interesting take on the tried and tested Halo formula. Earlier entries followed the somewhat similar template that had you killing your friends with an assortment of interesting weapons ranging from alien weaponry that fired explosive needles to the series' seminal assault rifle. There was a reliance on shooting from the hip unlike most games nowadays that let you aim down the sights across a variety of maps ranging from claustrophobic alien structures to wide, sprawling industrial areas. You couldn't sprint either, another staple of the modern day FPS along with aiming down sights.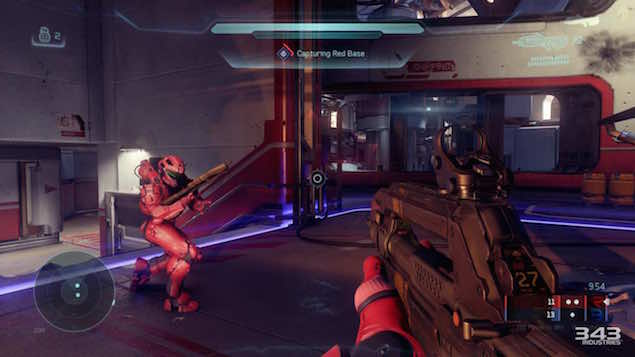 All of this resulted in a sense of pacing was deliberate, and for series fans it provided a sense of familiarity that had them coming back. Combined with a variety of guns that range from the mundane to the exotic and you had lightning in a bottle.It worked well and for most part, sticking to a tried and tested formula kept it unique in an increasingly derivative marketplace that saw shooters mimic each other.
Call of Duty with a twist of Halo 5
New studio 343 Industries brought changes to the formula with Halo 4, and these are present in the Halo 5 beta as well. For example, sprint is available - like in Halo 4 - allowing you to zip past your opponents or cover large distances with ease. Adding another dimension to the proceedings is the dash button. It opens up more options in combat of the aerial kind. It adds a greater sense of manoeuvrability, allowing you to jump further, stay in the air longer or simply give you a burst of speed to evade a firefight. Purists might wince at the sight of these two options, saying that these make Halo way too similar to CoD, but they're implemented in such a fashion that they work just as well if not better than what we've seen in CoD. Evading gunfire and running from one point to another are easily achieved with these additions, but you can't abuse them either. There's a cool down icon that lets you know when you can dash again, which means you can't perennially be zipping around the map.
To further balance these powers, your shields won't recharge while sprinting, which means any shots that hit you could end up seeing you dead. All these checks and balances go a long way in ensuring that none of these new additions can be exploited the way they are in other games.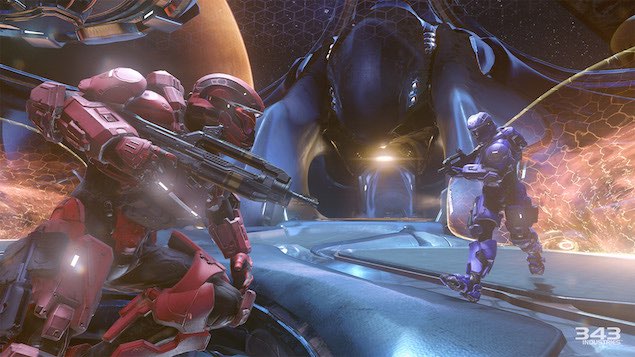 On the topic of Call of Duty, the game features another controversial addition in the form of aim-down sights (ADS). With the older Halo games, gunplay was focused on speed - you could take the time to line up a shot, but you were usually shooting from the hip instead of zooming in to take the most precise shot. Now though, all weapons barring the sniper rifle and the energy sword let you aim from their sights allowing for more accurate firing. With the sniper rifle, you can still zoom in to take a long distance shot by pressing the right stick. If you're the sort who prefers such an option to get your kills, it works but with a few caveats. Getting hit pushes you back to your normal viewing and you can't see your radar when using ADS. Another issue is that many weapons, such as the assault rifle, end up covering half of the screen when using ADS. So for most part we found ourselves not bothering with this at all.
Weapons of mass satisfaction
As for the weapons themselves, the beta does not include alien weaponry except for the Covenant energy sword. Nonetheless everything from the bog standard assault rifle to the sniper rifle are great to use. Be it the handling, sense of weight, or the sheer effectiveness and impact of each weapon, putting a bullet in your friends is a whole lot more satisfying. It just feels right.The same goes for the melee kills, which are extremely gratifying with a nice crunching noise to go with them.
If bullets or a swift beatdown aren't your idea of decimating an opponent, then perhaps the new ground pound move is up your alley. The former is reminiscent to Superman's classic move. It happens when you are mid-air and you aim at opponents and click the right stick. What's next is a sweepingly powerful move that kills anyone in the area. In principle it sounds like a good idea but the execution leaves a lot to be desired. For a game where every single moment matters and quick reflexes are the call of the day, you'll find yourself on the receiving end of a rifle to the face whilst in mid-air on trying to attempt it, because it takes far too long to work to be of any use.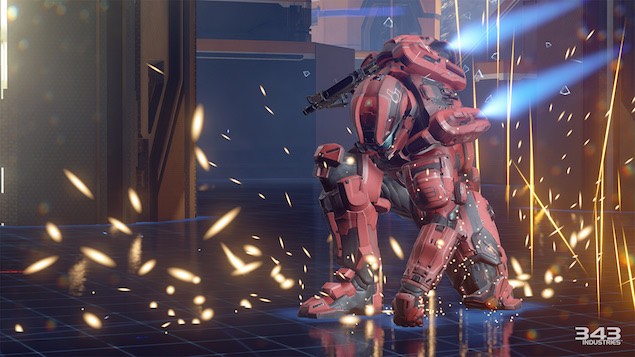 The ground pound isn't the only new attack. There's the spartan charge too. Simply sprint and press the melee button and you have a burst of speed that lets you ram into enemies. It's another risky move that pays off, only if timed well.
At the time of writing this, there were just two maps present in the beta. Truth, which is a remake from a classic Halo 2 map Midship, and Empire, which is a new map. The former is a circle with two levels, making for interesting close encounters, while the latter is an industrial area bookended with two points where sniper rifles are available for use. They're mid-sized and seem to hold up well in the seemingly endless number of 4 on 4 team death matches (or team slayer as the franchise calls it) that we played. It would be interesting to see however, if additions like ADS affect accuracy on bigger maps when they're available.
Mobility of the non-smartphone variety
All these changes result in a heightened sense of agility and mobility to a series that has, for most part, been steadfast with its multiplayer concepts that saw very little change between each game until Halo 4. They work well enough for those whose multiplayer roots are in Call of Duty or Battlefield, yet they don't overshadow the core multiplayer experience, so the game still feels like Halo for series veterans.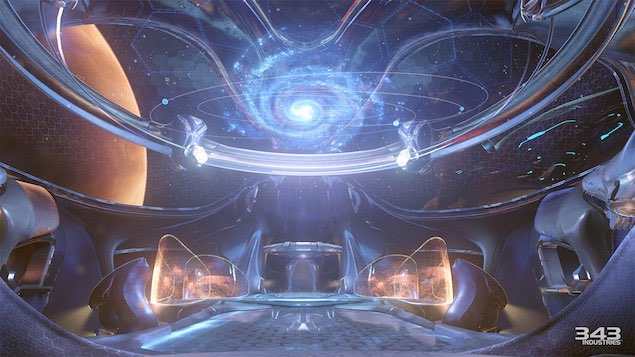 Whether it works out or not however, is another thing altogether. With Halo 4 having a mere 20,000 peak population day a year after release versus Halo 3's 1.1 million and Halo Reach's 900,000, it will be interesting to see how 343 Industries manages to sustain what seems to be a curious mix of old and new. Throw in the fact that it will probably launch around the same time as a new Call of Duty game and you have quite the showdown with two AAA first-person shooters vying for attention and most importantly, your money.
Halo 5 is expected to launch on the Xbox One in late 2015, for an estimated price of approximately Rs. 4,000. The Halo 5 beta is open to everyone who purchased the Halo: The Master Chief Collection on the Xbox One and will continue till January 18.