With every game - from 1983 classic such as Jetpac to the likes of Halo 3 - seeing a release on the Xbox One, it was just a matter of time before 2006's monster hit Gears of War found its way onto Microsoft's new console. For the uninitiated, Gears of War takes place on the planet Sera where humans are at war with a subterranean race of monstrous creatures known as the locust. You're thrust into the role of Marcus Fenix, a soldier charged with a crucial mission that could turn the tide of the war.
The remake, dubbed Gears of War: Ultimate Edition, promises to be the same third-person shooter as before, with some modern day trappings to make it palatable to newcomers and fans alike. Considering how poor some current generation remasters have been - Saints Row 4 and Prototype come to mind - we half-expected this to be a phoned-in attempt at cashing in on the franchise's popularity before Gears of War 4 hits the shelves. However we were pleasantly mistaken.
(Also see: Rare Replay: Witness the Evolution of Gaming on One Disc)
For one, Gears of War: Ultimate Edition looks every bit as good as most current games. Most games running the Unreal Engine 3 were notorious for slow-loading textures, and for having bits of detail such as foliage or bricks pop in at the last moment. Thanks to the horsepower of the Xbox One, there's none of this anymore.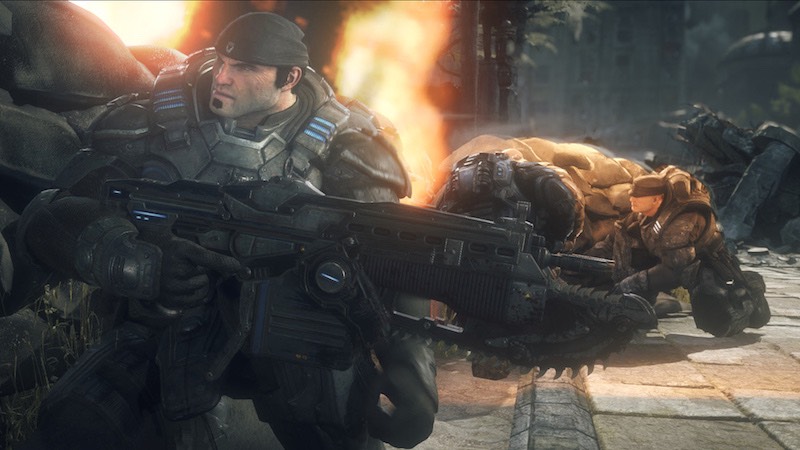 Furthermore, it feels a lot more fluid compared to the original. Visual distortions like aliasing, or jagged edges as they're known, are next to impossible to spot. From a technical standpoint, Gears of War: Ultimate Edition is solid.
This isn't all. Some of its trademark gameplay features hold up extremely well too. Using the environment as cover to avoid getting shot while gunning down seemingly insurmountable odds never gets old. Active Reload - which lets you reload your guns faster with more damage by employing a well-timed tap of a bumper - is still an elegant, yet simple way to keep you reloading for maximum carnage.
(Also see: Gears of War: Ultimate Edition Remakes Iconic 'Mad World' Trailer for Launch)
All of the technical advantages combined with timeless gameplay come together to make each kill extremely satisfying. From landing a perfect headshot with a pistol that leaves your target decapitated, to decimating an entire squad of locusts with a frag grenade resulting in an explosion of gore and gibs, the visceral nature of Gears of War: Ultimate Edition's combat is bloody, and entertaining. Needless to say, this is one game that makes full use of its 18+ rating.
With this remaster, the most crucial additions are the most subtle. In terms of controls, a lot of small improvements made in the series over the years have found their way into the game. These include the ability to revive teammates while in cover and toggling weapons while dodging gun fire or running. Also, aim assist and haptic feedback appear to be a bit more responsive on the Xbox One controller.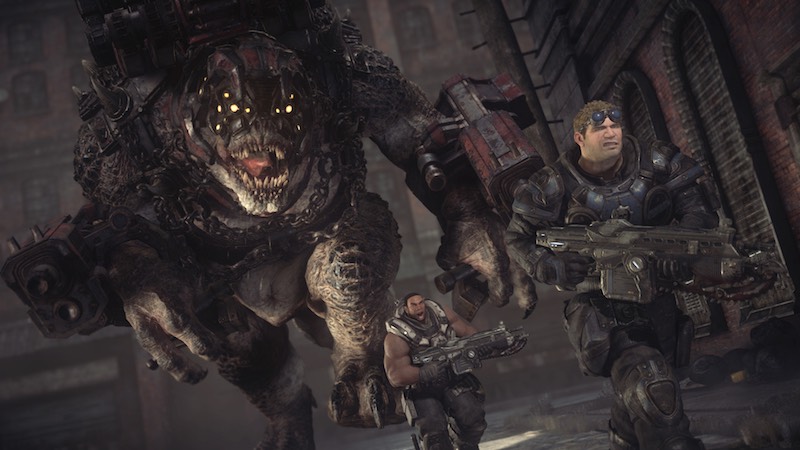 The biggest plus point though, is the improved checkpoint system. There were some missions in the game where you would have faced an incredibly long and difficult firefight, only to get into a second encounter before the next save point. Dying meant repeating the whole section. The new checkpoints make some of the original's more frustrating moments, such as finding yourself in a cramped maze evading a Beserker - a monster that can kill you in one hit - easier. All of these keep the spectacle of violence that is Gears of War: Ultimate Edition a smooth, slick affair.
(Also see: Gears of War Ultimate Edition Is 7 Times Bigger Than the Original)
Apart from this, nothing has changed in terms of the game's narrative. It's as much a missed opportunity as the original was, leaving a lot to be discovered outside the game rather than in it. Thankfully, playing through it unlocks comic books that you can read that explain the series' lore to an extent. When Gears of War first made it to PC, it came with five extra levels, and these also find their way to the Xbox One. They don't do much to further the story but are a welcome addition nonetheless.
So far, the game's co-operative and multiplayer modes holds up, what with silky smooth online play and short waiting times to get into a game. Naturally Microsoft would not want a repeat of its Halo: The Master Chief Collection debacle wherein getting into a multiplayer match is still a problem; whether this is representative of what to expect when the game hits the general public remains to be seen.
As it stands, Gears of War: Ultimate Edition is a great addition to the collection of any Xbox One owner. The fact that you get the entire Gears collection for free and Gears of War 4 multiplayer beta access further sweetens the deal. Newcomers get to play one of the most influential games of last generation while old-timers can take stock of the slew of incremental yet important changes that make it worth playing through all over again.
We played a review copy Gears of War: Ultimate Edition on the Xbox One. It's available at Rs. 3,199 on the Xbox One and is scheduled to come to Windows 10 later.
Pros
Technically impressive

Gameplay still holds up
Small yet important tweaks
Tremendous value
Cons
Additional levels don't expand on story
Overall rating (out of 10): 9