Much like Destiny, Doom, Halo 5, Call of Duty 3: Black Ops, and The Division, Gears of War 4 has a beta. It's now open to all, giving you a chance to experience its multiplayer modes. We checked it out to tell you what to expect.
Developer The Coalition and Microsoft have waxed eloquent about Gears of War 4 running on Unreal Engine 4, and they're right to do so. Gone is the ugly pop-in and low-res textures that was commonplace with Unreal Engine 3 games. Instead we get a game that looks surprisingly good. So much so that it's a veritable showcase of what's possible. Be it urban environments, hydro-installations, or smooth character animations, everything is easy on the eyes.
Visuals aside, the traversal is pretty much what you'd expect from a series in its fifth outing (the fourth game being Gears of War: Judgment). Though keep in mind it has more in common with the first three games than Judgment which felt more inline with the pace first-person shooter, what with movement happening at a faster clip than the deliberate pace of rolling from cover-to-cover third-person shooting we're accustomed to.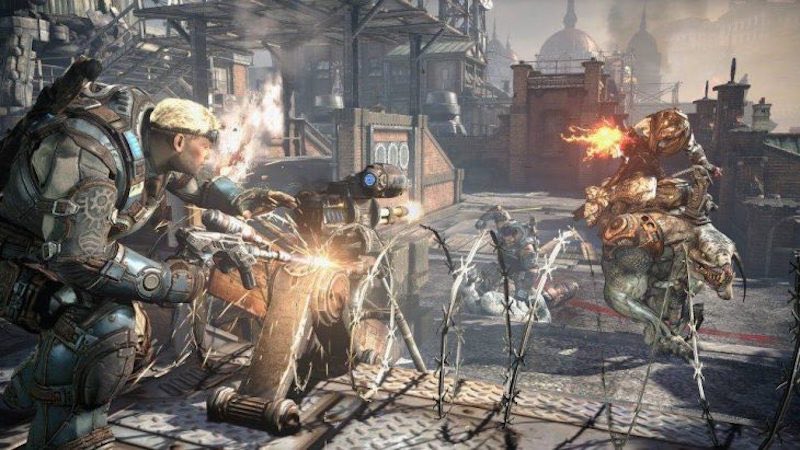 Characters have a sense of weight about them. It's not as pronounced probably owing to the fact that their proportions aren't in line with the beefy space marine archetype of previous entries. You can vault over cover as well. For most part it felt responsive though we found that vaulting can be a chore. Reason being, it's mapped to the same button that's used to melee, leaving us punching a wall whilst being being an easy kill for aware enemies.
This aside, the weapons feel the same for the most part. Old favourites like the Lancer and Gnasher are still present and work as they should. Active Reload - a feature that rewards you with extra damage for a well-timed reload is back and tweaked to let you use it with a full clip for extra damage. There's a new addition in the Dropshot that lets you fire explosive mines. It's a seamless inclusion to the pre-existing arsenal although not one you'd want to fire when you're facing a wall as we experienced, resulting in an explosion of gore and gibs.
On that note, the game is as visceral as ever. Decapacitations are brutal, and you're never quite far from spraying the your surroundings in a shower of blood, making Gears of War 4 every bit as violent as its predecessors.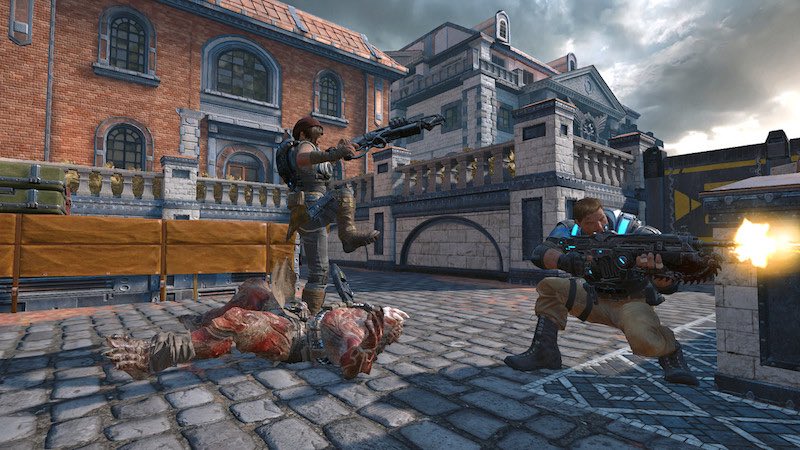 But before this, you'll be subject to its toughest challenge - getting into a match. The matchmaking in Gears of War 4 is problematic. It took us forever to find a game, and when we did, we were subject to an almost intolerable amount of latency. Granted this isn't the final build of the game, but it doesn't make a good impression. Even more so when you consider that matches are hosted on Microsoft's own Azure servers instead of the peer-to-peer connectivity of earlier games. The option to tweak matchmaking to suit specific regions such as Asia and Europe exists but it didn't change the experience one bit.
What does work in Gears of War 4's favour is Dodgeball. This game mode is a variant of the traditional Team Deathmatch we all know and love with an interesting spin. You and your team mates respawn with every enemy killed. It's an ingenious take on a standard mode and does just enough to abate the overwhelming amount of familiarity the game seems to be steeped in. This and regular Team Deathmatch aside, the game has Co-operative Team Deathmatch which pits a squad of human players against hardcore bots - useful for newcomers to get used to the pace of the game.
The Gears of War 4 beta will be available until May 1 and is around a 7GB download. From our initial impressions, we're not entirely convinced that its safe approach to gameplay is what the series needs.
Compared to Microsoft's other big shooter series Halo, it seems tepid in comparison, what with the 343 Industries-developed FPS receiving a host of thoughtful changes to core gameplay as well as a fantastic multiplayer mode in Warzone.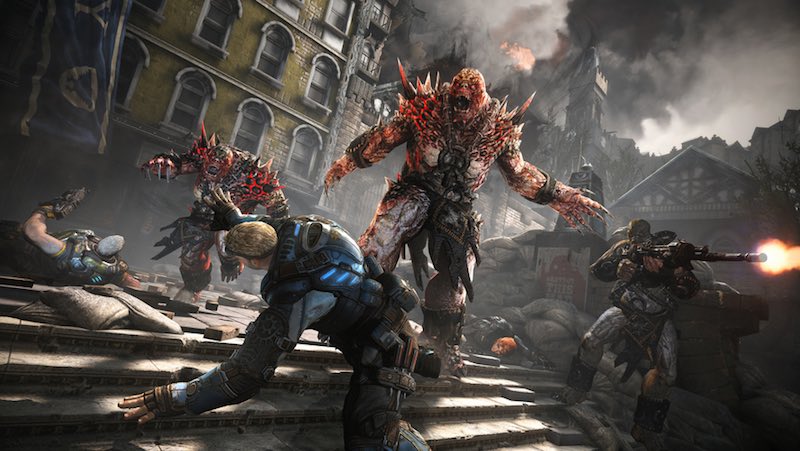 Gears of War 4 doesn't stray too far from a formula established by a game studio that's currently at odds with Microsoft for its vision of PC gaming. The result appears to be an unremarkable experience which does little to cater to anyone who isn't a fan of the series.
Perhaps The Coalition is saving any potential innovations for the game's release on October 11? Only time will tell. As it stands, there's very little to distinguish it from the other numbered entries in a series that was once lauded for evolving the third-person shooter genre.