The touchscreen is more than enough for mobile gaming if all you play is Candy Crush Saga or similar casual games. When you start playing games with complex controls, a good controller helps a lot. Controllers are obviously not going to fit in your pocket but having dedicated physical buttons for all your controls is a big plus. You'll also appreciate the controller if your phone tends to heat up when you're playing games, as you won't have to directly hold the device.
If you're looking for a controller for your phone, your choices include the Amkette Evo Gamepad Pro 2, the Mad Catz C.T.R.L.i, and the slightly cheaper GameSir G3. We used the G3 for two weeks with a variety of games. Here's what you need to know if you're thinking about buying it.
Design
The GameSir G3's outer shell is made of smooth plastic that has a slightly slippery surface that makes it hard to grip sometimes. Its two analogue sticks have a rubberised coating and it has four rubber buttons - Start, Select, Turbo, and Clear. The analogue sticks were easy to grip and gave us no trouble but we found it hard to use the other rubber buttons. Those four buttons felt too small and the Start button in particular is a bit too close to the X button.
Other than that, all buttons are made of plastic. This includes the four-axis D-pad, four buttons (A, B, X, Y), a G button (home), two shoulder buttons and two trigger buttons. The trigger buttons curve outwards, which is great if you play shooting games, but we felt they should have been a bit longer for better grip. Our fingers slipped off the trigger a few times.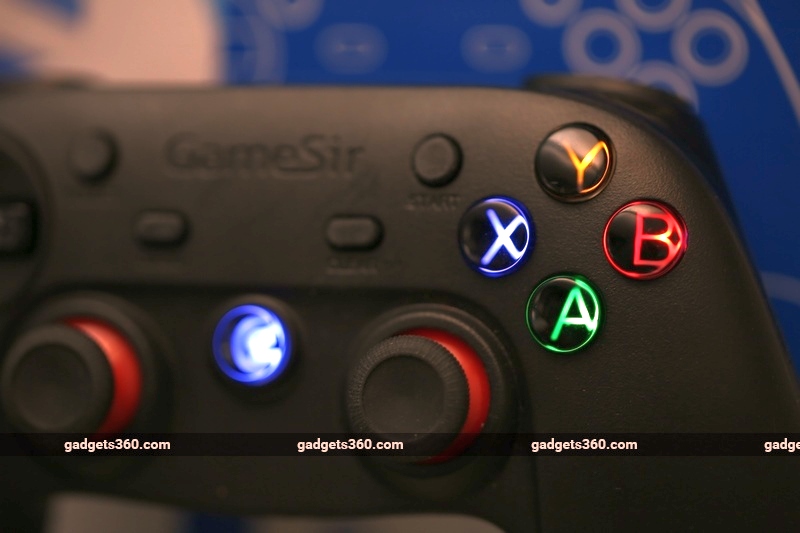 Performance
The base of the controller has pairing instructions for Android and iPhone. Pairing with an Android phone is very easy, it works just like connecting any other accessory via Bluetooth. The GameSir G3 doesn't have Apple's MFi (made for iPhone) certification, so we wouldn't recommend it for use with iPhone. We managed to pair with an iPhone 5s via Bluetooth, but the controller didn't work with games such as Leo's Fortune, which supports MFi controllers.
We paired the GameSir G3 with a Xiaomi Mi 5 to test games on Android. Once paired, the controller let us use the phone without touching the screen for everything except typing. We could open apps, select various options, and return to the home screen using the controller. The games we used for testing were Pac-Man Championship Edition, Blade Lords, Dead Trigger 2, and Asphalt 8.
We enjoyed playing all of these games with the GameSir G3. Asphalt 8's controls felt best suited to the controller thanks to excellent optimisation by Gameloft. Our turns and drifts felt far more precise using the controller. Similarly, we loved playing Dead Trigger 2 using the device. Moving around, aiming, and firing were pretty easy to accomplish with the controller. However, we didn't enjoy playing Pac-Man at all, because the D-pad on the GameSir G3 was far from the best. Although the game only requires us to move in one of four directions, the D-pad was too soft and we kept pressing two keys at the same time.
Blade Lords is a fighting game that sent us on a button-mashing spree. The game is not well-optimised for analogue sticks due to very imprecise controls, so we had to use the D-pad. This was a bad experience again, and for the same reasons. The four buttons - A, B, X, and Y are tactile and we had no trouble finding the right keys for attacking combos. Our fingers started aching during long playing sessions, so it's best to take a fair few breaks if you are using the GameSir G3 to play fighting games.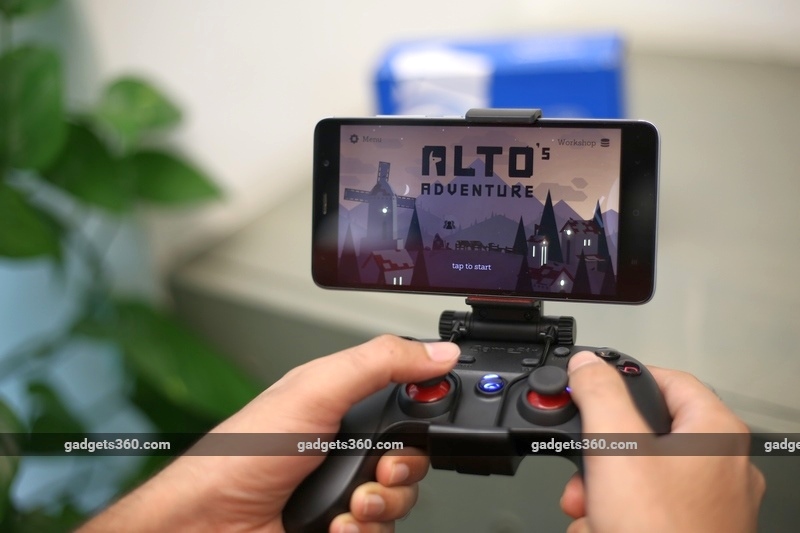 While playing games with this controller was fun, we wish it would automatically connect to paired Android phones. Whenever we disconnected Bluetooth and turned it on later, we would have to manually go into settings each time to connect the GameSir G3. Every other Bluetooth accessory we use automatically connects with our smartphones, so it's not an unrealistic goal for the controller.
Apart from smartphones, we tried to connect the GameSir G3 with a Raspberry Pi running an emulator for around 50 game consoles and systems. The RetroPie emulators worked perfectly with the GameSir G3. We connected it via the micro-USB cable and had to assign all keys once with each emulator we connected it to. We played retro games such as Super Smash Bros and Mario Kart 64, and the GameSir G3 worked perfectly in both cases. Sadly it didn't compensate for our lack of skill in either game.
Verdict
The GameSir G3 is a fairly good controller for Android phones. It isn't too expensive - available online for Rs. 2,450 and works with pretty much every game that supports controllers. We were pleased with its trigger and shoulder buttons, analogue sticks, and tactile A, B, X, Y buttons. We charged it once via the included micro-USB cable and we didn't have to charge it again during the two-week review period. The D-pad is its only major weakness, and if you can live with that, then this is a pretty decent gaming accessory.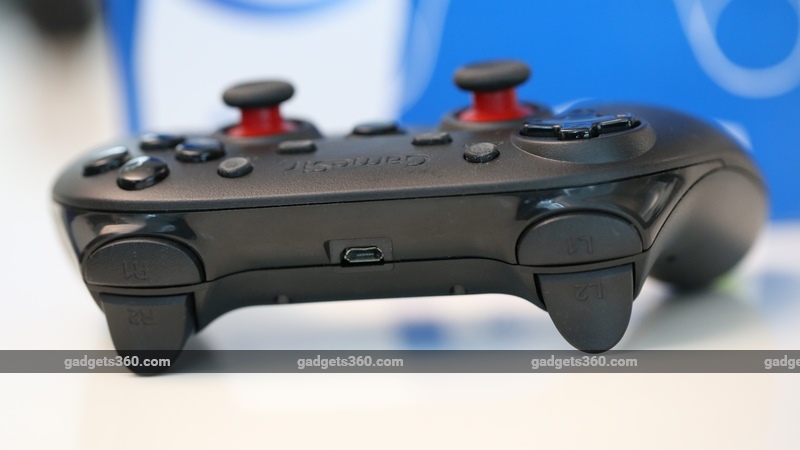 Pros
- Works well with most games
- Good trigger, shoulder buttons
- Cost
Cons
- Not ideal for long playing sessions
- Poor D-pad
- Slightly slippery
Rating: 3.5/5
Affiliate links may be automatically generated - see our ethics statement for details.