While the fifth season of Game of Thrones is still a couple of months away, Game of Thrones: A Telltale Games Series is - despite the awkward mouthful of a name - the best way to step in to the world of Westeros while you wait for your weekly fix of George R R Martin's story to pick up again. This is a game that will appeal most strongly to fans of the series, and it expects you to know about the series. There's very little explanation of the politics of the world - even though you have to contend with them - and even less about things like the Red Wedding, which kicks off the game.
Before talking about this game specifically, and how it ties in with the rest of Martin's A Song of Ice and Fire, it's important to first talk about Telltale Games. If you're already familiar with the company and the games it makes then you can just skip the next three paragraphs, but if you've not come across them before, read on.
Telltale has a long and illustrious history, but these days it is most famous for making a video game based on The Walking Dead; in this game, players experienced a story that was based on the world of the television show of the same name, but featured all new characters and therefore wasn't stuck following an established narrative.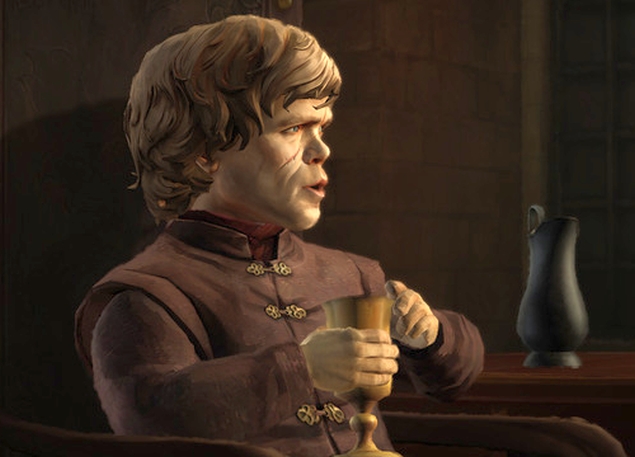 The game was released in a series of episodes, each of which would take around two hours to play - you could buy a season pass and get each episode when it released, or wait for all of them to come out, and usually get the full game at a discount. Another potential problem is that the episodes in Telltale's games have often been delayed, so if you're paying full price in advance, you might suffer from unexpected delays too.
The actual gameplay is very limited - for the most part, you're just going to choose how to respond to people's questions, and you might sometimes have to tap an object on the screen, or swipe to avoid an attack. Fail one of these fights and the game ends and you start the scene over. The conversations are much more fluid, and usually just subtly affect the storyline - you can't fail in the game, just experience the story.
Now, coming back to this game. Telltale's Game of Thrones is really like an interactive episode of the show - there's very little by way of active gameplay. Throughout the course of the game, there are essentially three moments when you have to swipe at the screen - and one of those was during the tutorial at the beginning of the game. There are times where you can pick up items, and you think that these might have a role to play, but that doesn't happen at all. Mechanically, the only other thing you have left is walking around, and looking at things - and in many cases, it feels like the designers put this in only to give people something to do.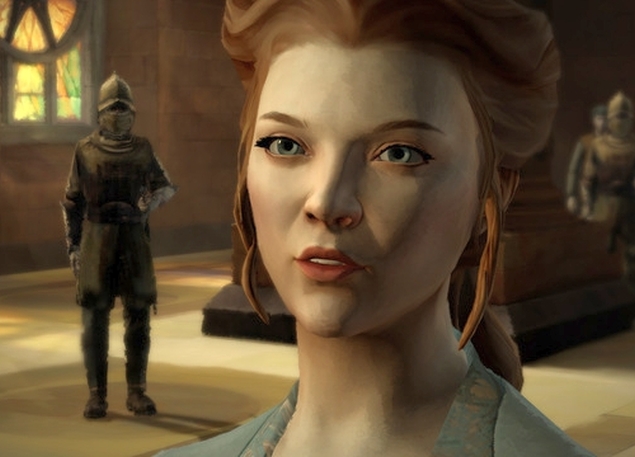 The meat of the game lies in conversations - long talks about politics and loyalty. The characters in the game raise questions about honour and trust and you're left making hard choices that will have consequences you can't guess at. Staying silent is an option in its own right, and carries its own consequences.
While the conversations branch around and change some of the story beats, this first episode of Telltale's Game of Thrones seems to bring the streams back into a main narrative; when you replay the game, you find that many things are actually out of your control - a good metaphor for Game of Thrones as a whole. This is not very different from how Telltale's other games play out, but the impact of your choices feels somehow smaller here. It might be because the viewpoint keeps flitting between three characters, and therefore you don't get too much time making choices for just one person.
Many of the characters, such as Cersei and Tyrion Lannister, are voiced by the same actors as the TV show, and bear their likenesses. Unfortunately, the game is designed to run on mobiles and PCs and its creators clearly didn't want to limit its reach to people with gaming hardware. As a result, the characters look quite different, and their movements can seem stiff and unnatural. For example, it's not unusual to see a character sticking a sword through his neck when he sheathes it over his shoulder.
Lena Headey does a fine job as Cersei, and Natalie Dormer and Peter Dinklage are serviceable, but Iwan Rheon's performance as Ramsay Snow, the Bastard of Bolton, is pitch perfect, full of unstable menace and alternating between been sweet and friendly and then terrifyingly vicious.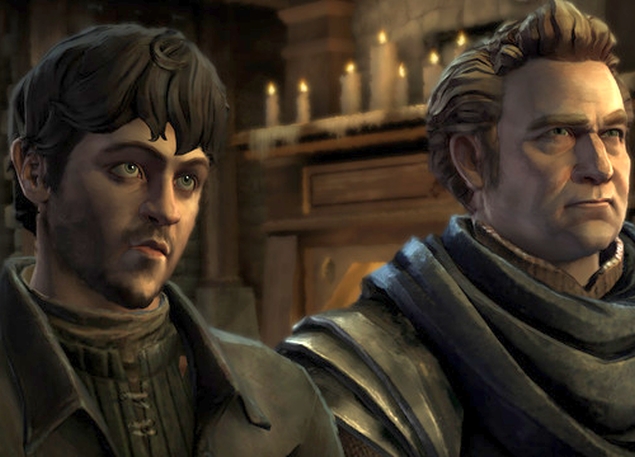 The game - like the books - follows around several point of view characters. However, all the characters are related to House Forrester - formerly vassals of the Starks in the North, the Forresters also rebelled against King Joffery, and their soldiers and lord were amongst those who perished at the Red Wedding.
In the first episode, titled Iron from Ice, there are three point of view characters - a Forrester squire; Mira Forrester, a handmaiden to Margery Tyrell in King's Landing; and Ethan Forrester, the young lord of House Forrester, following the murder of his father and elder brother.
Each of their stories are connected, and as you make your way through the game, it's not clear what choices are the best. Sometimes you might need to grovel, and at other times you might need to show strength, but the game does not make your choices simple.
This is its greatest strength, and it leaves you wondering about your decisions. But in the end, the story marches on, and the ending of the first episode is a grim reminder that this is a Game of Thrones story.
If you're a gamer who is familiar with Telltale, then the game is easy to recommend - it feels a little weaker than The Walking Dead, but there are moments of pure brilliance that show what is possible with this world. If you're a fan of Game of Thrones who doesn't play video games normally, then this is still easy to recommend. You don't need quick reflexes or to understand gaming. You just need to be invested in the story to play.
Game of Thrones: A Telltale Games Series is available on iTunes for Rs. 300 for the first episode. You can buy a season pass for the remaining episodes as an in-app purchase for Rs. 1,200, or you can buy each episode individually once it releases.