Most racing games that take a realistic approach are notorious for tough controls, a steep learning curve, and general inaccessibility with issues ranging from poor menu design, to no explanations of crucial features. That's why many of us prefer arcade-style games like Need for Speed over racing simulators like Gran Turismo.
Forza Motorsport 6 tries its hardest to make you a fan even if you don't like racing simulators. It has a well thought out tutorial that explains all the important facets of gameplay. The user interface is a fun to use and easy to understand. But most of all, Forza Motorsport 6 is a joy to play.
It's here that Forza Motorsport 6 saved its best efforts. A slew of gameplay options smartly arranged for maximum visibility mean that you can tweak and toggle almost every aspect of the game. From choosing the difficulty level and car damage, to how aggressive the AI should be, it does everything in its power to keep you playing. Combined with responsive, fine-tuned controls, the result is that if Forza Motorsport 6 doesn't appeal to you immediately, it will with a few tweaks.

A welcome addition is the ability to limit how hostile computer-controlled opponents are. This effectively prevents them from try to bump you you off the road whenever possible. While some of these options have existed since the inception of the genre, they rarely come together as well as they do here.

(Also see: Halo 5, Forza 6, Rise of the Tomb Raider Are the Most Expensive Xbox One Games on Pre-Order)
Newbies can turn on assists and make the game easier, while veterans can turn off all the aids for a pure, unadulterated experience. Regardless of your level of expertise, Forza Motorsport 6 has more than enough to keep you in the driver's seat. All of this comes together to give you a genuine sense of speed that keeps each race fresh and challenging.
There's a lengthy single-player mode that promises over 70 hours of gameplay. It spans across various kinds of races, ranging from basic street races featuring regular cars, to exotic rides tearing up tracks in locations like Rio de Janeiro. You'll need to be in the top three of every race you play to progress, making it a seemingly straightforward affair. But with a host of varied tracks and weather conditions, you'll find it anything but. From racing at night at the Yas Marina in Abu Dhabi to tackling Florida's Sebring in the rain, progressing through the many races of Forza Motorsport 6 is far from boring.
In order to help you progress, the game also sports mods. These range from mods like permanent stat enhancers that let you increase the grip your car has on a track, to the likes of single-use speed boosts. You can equip the mods before the race to even the odds. There are other interesting features as well; for example, if you keep playing using cars from a specific manufacturer, then you get in-game credits to start with. When you reach maximum affinity with that manufacturer, you receive rare mods as rewards. Mods are an interesting addition to the game, adding a sense of strategy and forcing you to pay attention to the nuances of the many tracks and environments.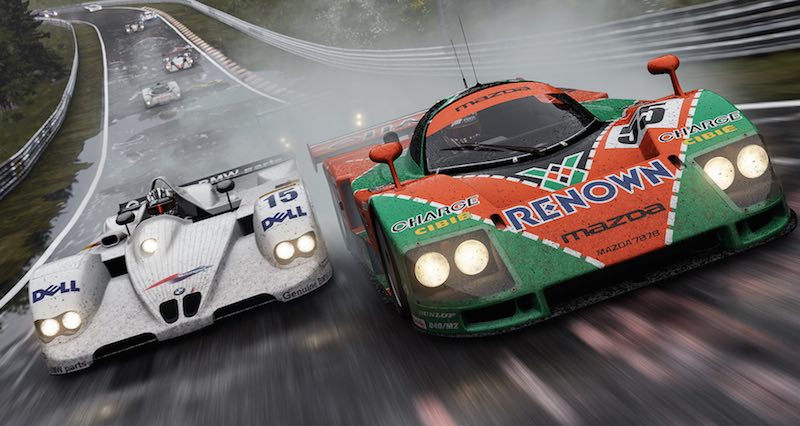 Also, developer Turn 10 appears to have taken criticism from the Xbox One launch title Forza Motorsport 5 to heart as Forza Motorsport 6 not only sports 460 cars (each of which you can drive in Freeplay mode) and 26 tracks, but there's a buffet of events as well. From driving cars through bowling pins to taking part in moments of motorsport history, Forza Motorsport 6 is chock-full of content to keep you busy outside the robust career mode. These include overtaking challenges, to gruelling, long distance endurance races as well.
(Also see: Microsoft Unveils Limited Edition Forza 6 Xbox One Console)
Along the way you'll hear Top Gear's Richard Hammond and James May wax eloquent about what motivates us to drive, which adds some gravitas to the whole affair. That isn't all. Motorsport professionals like V8 Supercar Champion Mark Skaife lend their voices to the game, ensuring you're not playing an episode of Top Gear minus Jeremy Clarkson.
If there is one area where Forza Motorsport 6 falls short it is presentation. For most part it appears sterile, whether tracks or the cars themselves all look extremely clean and plain. It doesn't look as compelling as last year's Forza Horizon 2. Of course, that's an open-world arcade racer for a more casual audience while Forza Motorsport 6 is aimed at core fans, but the jagged edges and peculiar, unnatural car deformation stand out for the wrong reasons, tragic considering how good the game looks when racing through the rains. Coupled with surprisingly long load times that will make you reconsider many a quick race, and you have technical failings that we hope get rectified with a patch.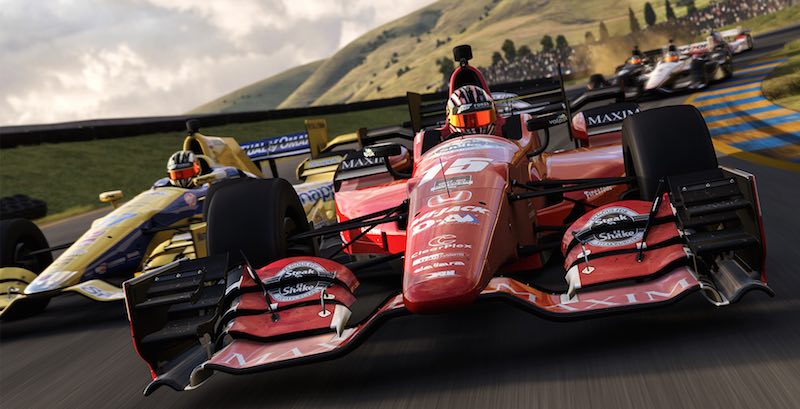 The multiplayer mode which promises 24-car racing online also worked as it should have. We'll be keeping a close watch post-release to see if it remains the same.
(Also see: Xbox One Will Not Be Exclusive to Amazon India From Next Month)
Barring a few technical concerns, there's absolutely no reason Xbox One owners have to not purchase Forza Motorsport 6. It's brimming with content and gives you oodles of control to tailor the experience to your skill level and preference. You might not be a fan of racing games but Forza Motorsport 6 does an admirable job of trying to change that.
Pros

Great user interface
Solid controls
Accessible for newcomers

Wealth of content
Cons

Sterile graphics

Long loading times before races
Rating (out of 10): 9
We played a review copy of Forza Motorsport 6 on the Xbox One. The game is available for Rs. 4,599 exclusively on the Xbox One.