In most video games, support heroes - the ones that keep the others alive to do the actual fighting - are usually side characters that are usually ignored. Team Fortress 2 is one of the few games where the support characters are a treat to play.
NDTV Gadgets chanced upon Fable Legends on the Xbox One at Gamescom 2015, at Microsoft's showcase and think this action driven take on the RPG series might stand out in this regard as well.
(Also see: Fable Legends to Be Free-to-Play on Windows 10 and Xbox One)
Fable Legends features four heroes versus one villain. The heroes have to face waves of enemies and traps set by the villain. All the main characters are playable through online multiplayer, but you can also play alone with AI partners.
In our preview session we were thrown into the role of Celeste, one of the support classes in Fable Legends, along with two other human players and a third person playing the role of the villain.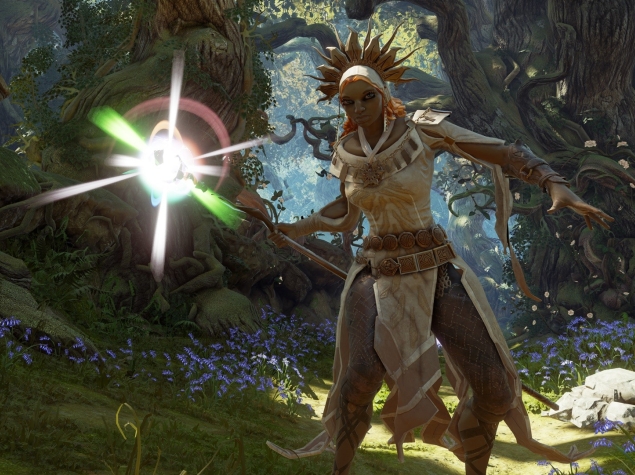 Our mission took place in a forest, where we found ourselves pitted against hordes of wood nymphs and tree monsters with nasty close range attacks. We ended up hanging back while the other heroes dealt damage up close. But that didn't mean we remained idle.
Celeste can knock down enemies from afar thanks to some interesting magical tricks. A tap of the right trigger results in a long-range attack that gets more powerful the longer you hold down the trigger, giving another dimension to a character class that's usually known for dealing weak to almost no damage.
(Also see: Cuphead Is Possibly The Most Beautiful Game You Will Never Finish)
Another offensive move knocks down opponents, and is useful if you find yourself cornered by a slew of monsters (like we did on occasion). At the same time, Celeste does have other hallmarks of a support character we used a lot too.
The most obvious one is healing your allies. Unlike casting a spell on them or simply firing a gun at them as was the case with Team Fortress 2, in Fable Legends, you drop healing orbs that the other heroes have to touch to regain health. It's a slightly difficult way of approaching the problem of healing, as it means those in need of health have to trek back to wherever it drops. However, given the scale of most maps, it shouldn't be a problem.
But the most interesting spell in Celeste's arsenal is the veil. With a click of a button you'll summon a wall. Any hero that walks through it is rendered invisible for a short duration. In our playthrough we realised that Fable Legends changes what could have been a gimmicky feature, into something that actually turn the tide in tight encounters.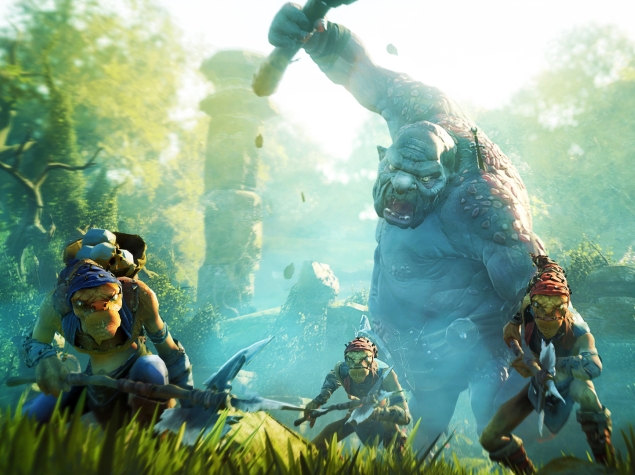 It allowed allies to rain deathblows on foes in quick succession, making us actually feel that we played a part in the proceedings rather than just "support".
(Also see: Microsoft's Gamescom 2015 - Three Good Reasons To Get An Xbox One Beyond Games)
This aside, the game controls well. Every move from dodging enemy attacks with the tap of a bumper to figuring out where to go next are intuitively thought of and implemented. You'll be hard pressed to find a problem with navigating or controlling a character in Fable Legends.
And it looks good too. Powered by Unreal Engine 4, Fable Legends is a treat for the eyes. While Fable Legends might not be a "proper" Fable game replete with a long single-player campaign, it maintains the series' affinity for whimsy and humour, with item descriptions peppered in dry wit, and character dialogue that elicits a chuckle.
Needless to say, we're keen to check out Fable Legends when it's out, and more so as a support class hero. Developer Lionhead maintains that the game will be free, players can buy the characters they like for permanent access. Those who do not, can still play the game, but as different characters, waiting till the ones they like come back into rotation (without having to unlock all the skills you have learned all over again). It's an interesting take in a series with the capacity to surprise. With the last entry being the forgettable Kinect-only Fable: The Journey, we're hoping Fable Legends is a surprise of the pleasant variety.