When you think of gaming company Blizzard, you're most likely to conjure up visions of orcs and elves from its high fantasy strategy and role-playing game (RPG) series, WarCraft, or alien races from the classic StarCraft franchise. Its roots in genres like strategy and RPG make its attempts at card games like Hearthstone, or mobas like Heroes of the Storm, seem like logical extensions as they have similar mechanics. After all, that's what Blizzard is good at. It's this perception that makes Overwatch such a pleasant surprise.
Overwatch is a first-person shooter with a few twists on the formula. You have a roster of 21 characters to choose from, each with their unique strengths and weaknesses, and its this emphasis on them that make the game so different. These characters are divided into several classes - offence, defence, tank (characters with massive health that draw fire away from allies), and support (which bump up health and attack of allies, or lower stats of your foes).
Even within these classes, the differences between characters is immense. For example, anime-inspired D.Va can make short work of enemies with her giant mech's cannons, while hammer-wielding Reinhardt is restricted to a more defensive role with close-range attacks, even though both belong to the tank class. The disparity in play styles makes different characters useful in contrasting scenarios.
(Also see: Overwatch Has the Potential to Disrupt the Multiplayer First-Person Shooter Space)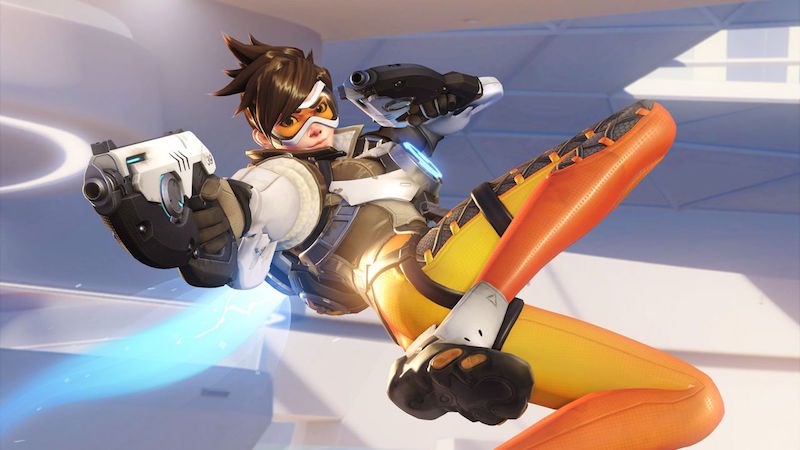 With a wide cast to choose from, combat is fresh too. Be it the game's mascot Tracer, or the Call of Duty-esque Soldier 76, each character possesses its own sense of gunplay, and special abilities. Specifics such as rate of weapon fire, traversal, and health are diverse as well. All of this results in an increasingly amusing meta-game of rock, paper, and scissors where picking the right character for a situation can be half the victory itself. It's something the game takes great pride in letting you know as well; it informs you if your team is missing out on a specific class of hero, before the match starts.
There's another first-person shooter - moba mashup that also released recently, Battleborn, which also has a roster of varied heroes to choose from, but due to the way Overwatch is structured, it simply feels a whole lot more accessible. While Battleborn eggs you on to level up your hero in each match, stressing on the moba element of its gameplay, Overwatch is a lot simpler. It's a straightforward shooter. There's an overarching levelling system that determines who you're matched with and a steady stream of unlocks, but when you're in a match, there's very little to distract you from the action on-hand.
In terms of moment to moment play, Overwatch has a welcome arcade-like sensibility to it. There are shades of Valve's Team Fortress 2, albeit with more precise controls and there's constant back and forth between teams due to the nature of the game's modes. Much like Valve's classic team shooter, in Overwatch you'll control key areas on a map, escort valuable payloads, or assault said payload, and indulge in variations of the same. There isn't anything particularly new here but it ends up being entertaining all the same.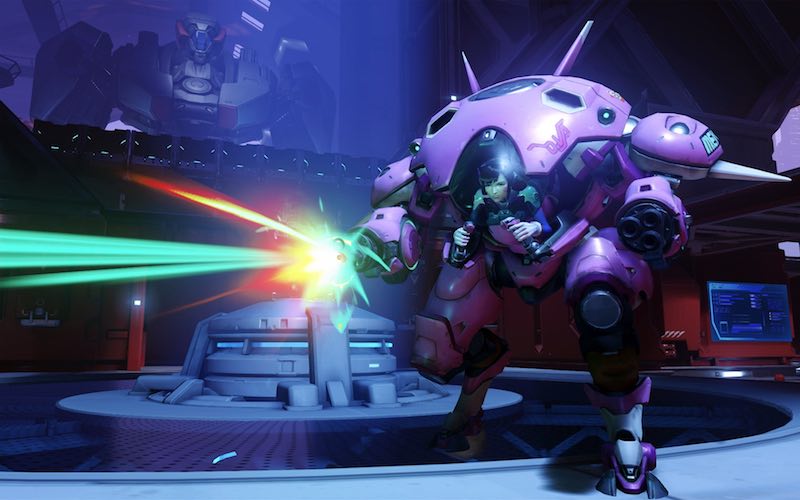 At the moment, our grouses are solitary but glaring. It takes forever to get into a game with human opponents or even one with human allies versus bots. On the Xbox One it took us up to five minutes to find a game, making the wait annoying to say the least.
It's evident that Blizzard has put a tremendous attention to detail what with the game having an almost hypnotic "one more match" feel to it. Will it be the same after a week? We'll be playing Overwatch extensively to see if our experience sours. Stay tuned for our full review soon.