Despite the name, Battlefield 1 is actually the fourteenth game in EA's long-running series of first-person shooter war games. Prior to its launch on October 21, EA is running an open beta for the multiplayer campaign, which will help it test its network. Although most open betas are nothing more than glorified demos designed to push pre-orders, our experience with Battlefield 1 has led us to believe that EA's latest shooter does have some trouble with connectivity.
For starters, getting into a game took forever, and even when we did manage to get in, the experience wasn't particularly smooth. From intermittent lag to disappearing players, Battlefield 1 suffers from many of the bugs and issues we've seen in the series ever since its beginning. You'd think that after fourteen tries, Dice - the franchise developer - would have had enough time to iron them out.
(Also see: Battlefield 1 Price Dropped for India)
That aside, PC performance was a mixed bag. Although we were happy to see a host of options and settings such as being able to change the field of view, scale the UI as needed, and modify texture and mesh quality, the actual in-game experience was odd. Although we were able to manage a steady 60 frames per second in most situations even at the Ultra and High presets using a GeForce GTX 1060 at 1080p, Battlefield 1 didn't feel fluid, forcing us to turn down several settings to get the best out of it.
Underneath the mountain of technical concerns and the try-hard user interface that forsakes function for form, there's an abundance of fun to be had. The controls are responsive and each weapon, from the pistol to the bayonet, has a very satisfying feel when used. In order to move across the game's sand-strewn landscape you have vehicles ranging from tanks to planes, and also horses - those are in our opinion the smartest addition. They're easy to use and balance out the other options quite well.
However, it doesn't help that all the other vehicles, including jeeps, are simply too floaty to control, so most of our games devolved into fighting on foot or horse. Battlefield 1 just doesn't feel as epic as it could be, reducing a battlefield into a neighbourhood scrap. It takes away from the scale and sheer spectacle the game tries desperately to portray, as sandstorms to armoured trains whizzing across the map, clearly inspired by big-budget Michael Bay-style Hollywood set pieces.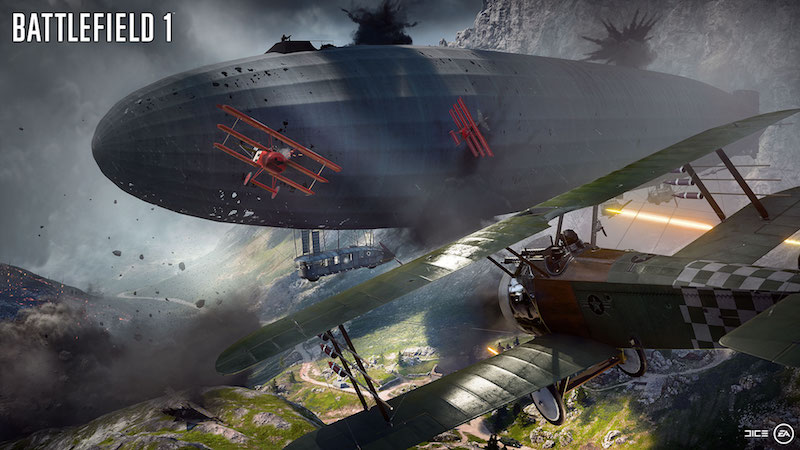 (Also see: Battlefield 1 Open Beta Needs Xbox Live Gold Not PlayStation Plus)
Another grouse we had is the game's classes. We have the usual assortment of what we've seen in other games - scout, medic, assault, support, and so-on. The assault class is overpowered relative to the others, with access to an assortment of explosives. Hopefully this is fixed prior to release.
What does come across well, is its production values. The sound design is excellent and the visuals gorgeous. They go a long way in making Battlefield 1 look like a tempting proposition.
On the other hand. with the familiar bugs, annoying controls, and graphics optimisation issues, Battlefield 1's open beta has us worried about the final game. If EA is actually listening to player feedback instead of treating the open beta like a marketing tool, this could end up being the best Battlefield yet. For now though, we're worried about about the final product.