Lego has had its name plastered across a slew of pop culture headliners, from The Avengers to Harry Potter. Telltale Games seems hellbent on achieving the same level of visibility. After Game of Thrones, The Walking Dead, and Minecraft, the studio has now released the first part of its five episode game - Batman: The Telltale Series. Titled "Realm of Shadows", you play as both Bruce Wayne and Batman in a modern interpretation of the comic book hero based on the works of Bill Finger and Bob Kane.
If you're a veteran of Telltale's previous works, you'll immediately notice a host of gameplay mechanics that have existed for the longest time, bringing about an overwhelming amount of familiarity. And if you're not, here's what you need to know: you'll press buttons highlighted on the screen at the right time to fend off bad guys in combat; make decisions that influence those around you; and explore areas to piece together a mystery or two, all while soaking up an atmospheric premise and an attention grabbing tale.
(Also see: Batman to Get Episodic Adventure Treatment from Telltale Games)
This time around, Telltale tries to break the monotony through some additional features. Borrowing from the Arkham series of games, you'll piece together elements from the scene of a crime as Batman, and draw a conclusion of how it came to be. It improves on the formula by allowing you to string together evidence such as bullets and canisters to take events forward. For the most part it works in keeping things fresh, although we hope there are more of these segments in the upcoming episodes.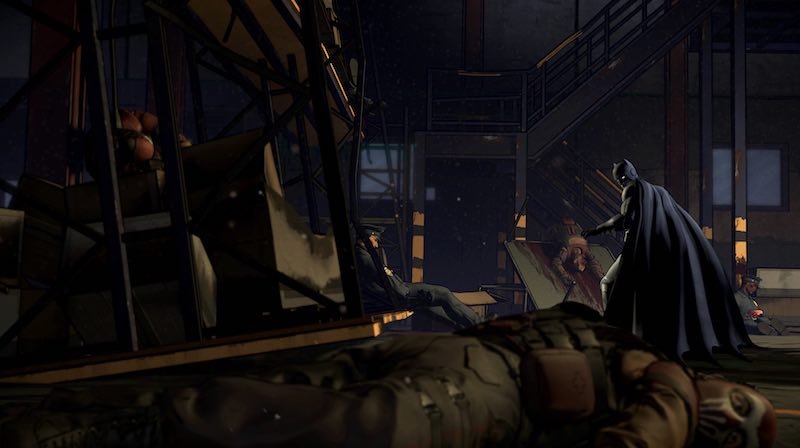 As Batman, there are sections where you get into fights. The game gives you the ability to plan your attack, and decide which goons to fisticuff and pepper with broken bones via the aforementioned button pressing.
While Telltale's attempt at making the caped crusader sections of the game are laudable, it's when you're playing as Bruce Wayne that the game really shines. You'll socialise with politicians, journalists, and mobsters alike, while reconnecting with old friends. Without spoiling much, these sections aren't fraught with as much action, but they shed light on Wayne's psyche, his relationships, and Gotham's many characters. It's here that the game's plot comes to its own, complementing the somewhat brutal nature when you're Batman with quiet, effortless storytelling that steals the show.
However, the game isn't without its faults. There's an effort at making the Batman universe modern, with texting, drones, and insinuations of clickbait journalism, but it feels like a superficial sprinkling over a well-worn tale we've experienced across movies, TV, and video games over the years. The overarching narrative gets predictable as you know how certain things will pan out in Gotham, especially when it involves the likes of Harvey Dent, Arkham, and Oswald Cobblepot. Sure, there's an element of choice with crucial decisions left in your hands, but considering that Telltale's track record is rather mixed in this department, it might boil down to some very obvious and binary choices. We've seen this in the past with the likes of Wolf Among Us and Game of Thrones, wherein your decisions don't have too many meaningful outcomes.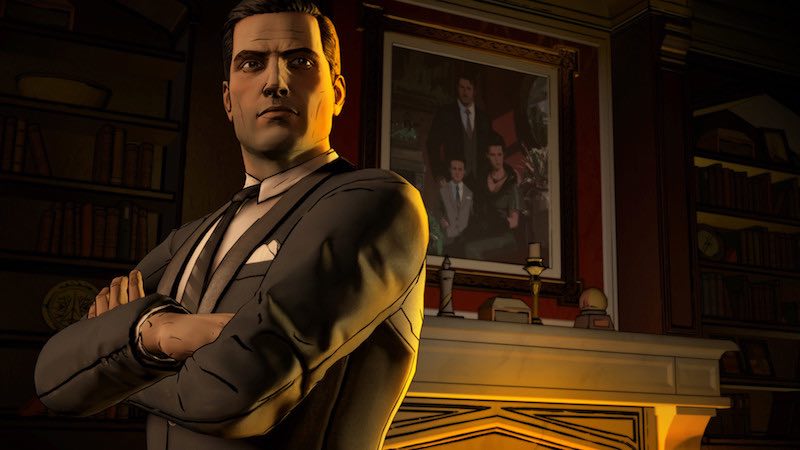 An interesting new feature in this game is called Crowdplay. It's an attempt at making the adventure genre a social, multiplayer experience. Enabling it in the game's settings allows you to share a code and a URL with friends, so they can make dialogue and action choices for you. It's an interesting thought, borrowing from live-streamers who popularised the idea of having their audience vote, and it does its part to liven up the proceedings.
(Also see: Game of Thrones: The Lost Lords Review - Full of Suspense but Short on Resolution)
However, there are a few nagging concerns about the game's presentation. In terms of visuals, it sports a cel-shaded, graphic-novel inspired look that's been a signature for Telltale's Games over the years. Although there's nothing wrong with this and it suits the source material, there's an annoying amount of slowdown then you actually play.
Be it in simple conversations or swathes of action, the amount of sluggishness is evident, annoying, and omnipresent. It doesn't get as bad as Batman: Arkham Knight, but you'd think that Telltale would take more care, what with this being a complaint its games have faced since the first episode of The Walking Dead, which released in 2012. It doesn't help matters that subtitles sometimes go missing as well.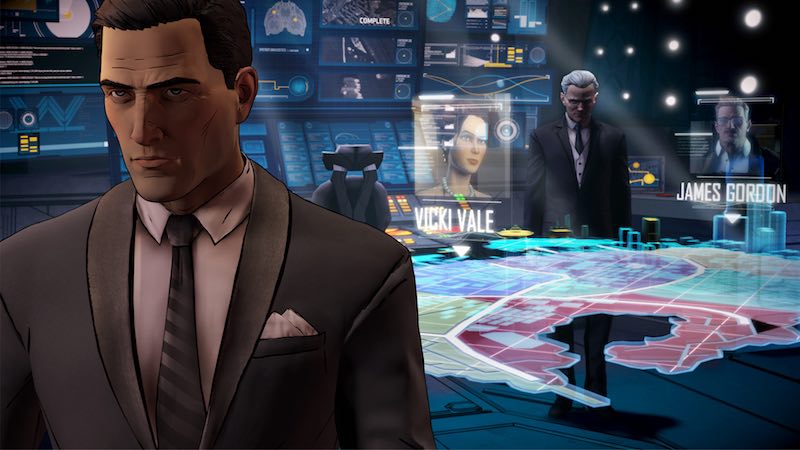 When the likes of Life is Strange manage to get things right with the first episode, it's obvious that Telltale's tech issues seem chronic, systemic, and borderline intolerable. It's even more frustrating when you consider that this is after a day one patch, of around 861 MB. Old-timers and attentive gamers will notice the woeful lack of synchronisation between characters opening their mouths and actual delivery of dialogues, which is a massive detriment to immersion.
As it stands, Batman: The Telltale Series is off to a strong start, promising a contemporary retelling of a pop-culture icon while shedding light on his life outside the cowl. Whether it lives up to its promise remains to be seen, with all too familiar technical concerns marring an otherwise solid experience.
Pros:
New features keep things fresh

Playing as Bruce Wayne is fun

Solid set up
Cons:

Overarching narrative could be predictable

Annoying slowdowns
Rating (out of 10): 7
We played a retail copy of Batman: The Telltale Series on the PS4. The game is available on the PC via Steam for Rs. 619, PS4 for Rs. 2,750, and Xbox for Rs. 1,500
Affiliate links may be automatically generated - see our ethics statement for details.