Batman: Arkham Knight has been one of the most controversial games this year. Although the game itself was well received, it wasn't without its flaws, and we aren't even talking about the highly lacklustre PC port, which even after multiple updates isn't really worth paying for. This aside, another thing the game has drawn flak for is the vast amount of downloadable content (DLC) that publisher Warner Bros. announced prior to launch.
The season pass for the game costs a whopping Rs. 3,330 for six months of DLC on the PC, PS4 and Xbox One; that's almost the price of a new game. And very little of this content was really worth the extra money either. Most of it consisted of character skins, challenge maps, and story missions involving protagonists such as Batgirl and Catwoman. That last part is the only true value being added, but these missions were short adventures, clocking in at around 20 to 30 minutes at best.
(Also see:Batman: Arkham Knight Review - Dark Knight Rises?)
Which brings us to the latest and final slice of DLC for Batman: Arkham Knight, called Season of Infamy. It pits the Caped Crusader against famous villains such as Killer Croc, Mad Hatter, Mr. Freeze, and Ra's al Ghul, in separate missions around Gotham City.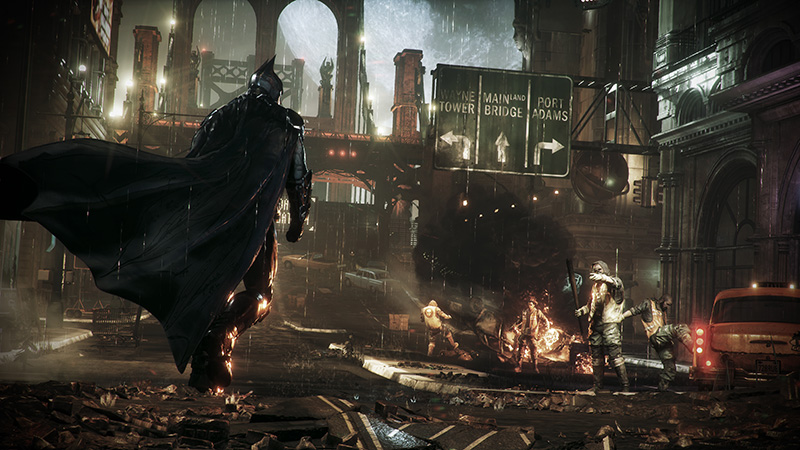 With an impressive roster of antagonists to take down, it would be safe to suppose that Season of Infamy is the highlight of the game's season pass. It consists for four separate campaigns, Beneath The Surface, In From The Cold, Shadow War, and Wonderland. One for each of the aforementioned enemies of Batman.
Beneath The Surface is the campaign that pits you up against the reptilian super villain, Killer Croc. The setting and narrative isn't the greatest, with an outcome that's rather predictable. It's on the briefer side as well, consisting of platforming, combat, and little else. However it's salvaged by a stellar boss fight that utilises the game's Dual Play mechanic, allowing you to control ally Nightwing in combat.

Mad Hatter's mission too, is on the weaker side. Dubbed as Wonderland, it puts you through some humdrum fetch quests and detective work, and before long you find yourself at its conclusion, duking it out in a hallucination that consists of a few combat challenges. And while its end game is refreshingly different from most of Gotham's locations, it gets over in around 20 minutes, barely giving you any time to take it all in.
The other two missions, In From The Cold, and Shadow War, are fairly short as well. The former has you assisting Mr. Freeze instead of battling him, while the latter sees you squaring off against Ra's al Ghul and his League of Assassins. Nonetheless, these two are the strongest of the four campaigns.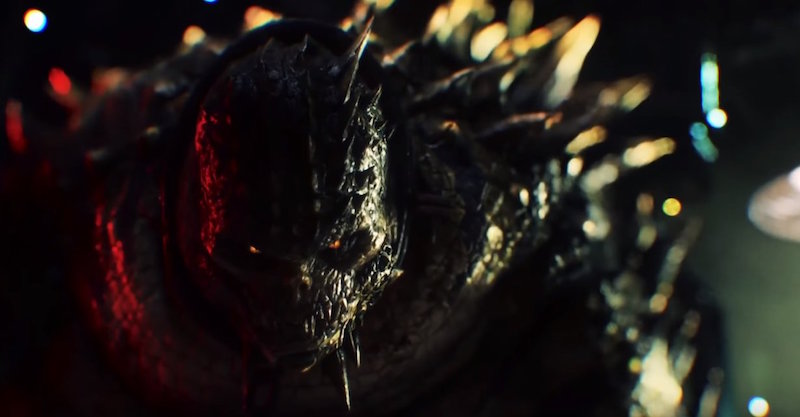 In From The Cold has some nuanced characterisation, actual use for the Batmobile, and a gripping plot. Without spoiling anything, it's perhaps the highlight of the Season of Infamy in terms of both gameplay, and the narrative pay-off.
As for Shadow War, it takes place in a brand new location, and sees the Dark Knight smack dab in the middle of two warring factions. It plays out a bit differently compared to most of Arkham Knight thanks to an element of choice at the end (only one other mission in the game lets you do this).
Though both In From The Cold and Shadow War are great additions, Beneath The Surface and Wonderland barely pass muster. Also, if you plan on playing them one after another, you need to finish at least 60 percent of the story as each mission unlocks after a specific percentage has been reached. Wonderland unlocks when you're done with 24 percent, Shadow War at 27 percent, Beneath The Surface at 34 percent, and In From The Cold at 60 percent. Something to keep in mind if you're starting Batman: Arkham Knight from afresh.
(Also see: Batman: Arkham Knight PC First Impressions - a Dark Night for PC Gamers)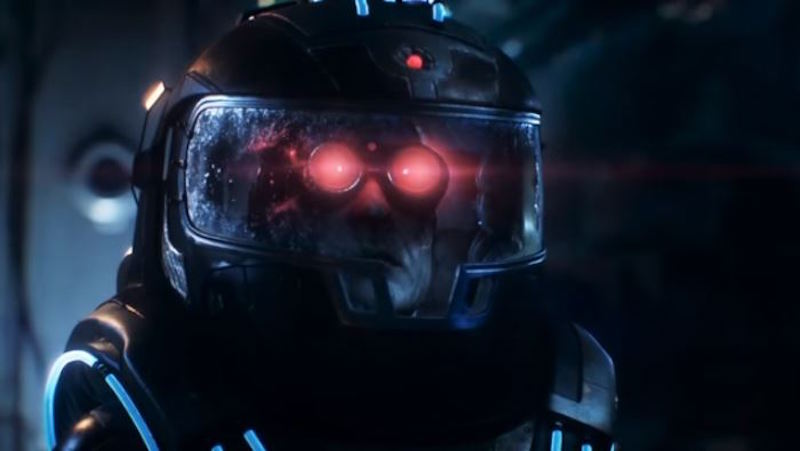 Shadow of Infamy costs Rs. 369 on PC, Rs. 832 on the PS4, and Rs. 760 on the Xbox One, but of course, the PC version has its fair share of problems. If you haven't already bought the game and plan to, we'd recommend paying the premium and buying it and its DLC on a console, because although you're spending extra, at least you won't have the same kind of glitches to deal with.
On the whole, Season of Infamy is a solid albeit short finale after six months of dismal DLC for one of the year's better games. Much like most of Batman: Arkham Knight's DLC, it's for hardcore fans of Gotham's cowled hero right now. The rest of us are better off waiting for a price drop.
Pros:

Welcome change of scenery
Solid narrative for most parts
Cool boss fights
Cons:

Short length
Almost double the price on consoles
Inconsistent mission structure

Rating (out of 10): 7
We played a retail copy of Batman: Arkham Knight Season of Infamy on the Xbox One. It costs Rs. 369 on PC, Rs. 832 on the PS4, and Rs. 760 on the Xbox One, and is available digitally only.
Affiliate links may be automatically generated - see our ethics statement for details.