Earlier this week, the world of video games saw a shakeup as two of the biggest names in the industry - Gamestop and Metacritic - faced off. Metacritic aggregates reviews of movies, music, and most of all, video games, and Gamestop is the biggest retailer of video games that isn't Steam. Gamestop was venting its... steam, at Metacritic, because it feels that the review aggregator is responsible for lowering the pre-order numbers of games.
"Pre-orders have declined a little bit here, but the percentage week one sales versus pre-orders has increased a lot. Pre-orders might be lower but in the first week instead of selling 120 per cent of pre-orders, you're selling 150 per cent of pre-orders. The demand is still there, but there's been a shift in terms of pre-ordering the product," GameStop International President Mike Mauler said. "There is more attention paid to the Metacritic score than in the past. Two or three years ago it wasn't really a topic of conversation, but now the week before release it's getting a lot of attention."
A lot of this has to do with how video games are marketed. More often than not, big console and PC releases are subject to around a year's worth of marketing. From alleged leaks to teasers to gameplay reveals, the marketing machine that operates behind a major video game release is as intricate and complex as the game itself. And from the initial trailer till the moment you play the game for the first time (and even post-release to fix bugs), developers slog trying to turn hype into reality.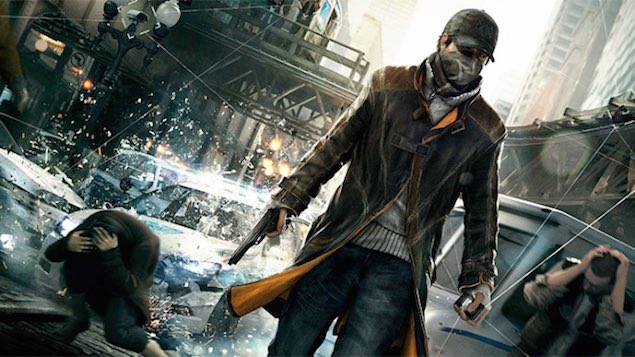 More often than not, though, the final product pales in comparison to the pre-release noise. Ubisoft's open-world hackathon, Watch Dogs, looked nothing like its E3 2012 reveal. The difference was so great that it triggered outrage, with consumers claiming that Ubisoft falsely advertised the game.
In the case of Batman: Arkham Knight, publisher Warner Bros. thought it was a good idea to announce $40 (around Rs. 2,560) season pass to buy before the game launched, almost the price of a new game. It included "six months of post-launch content" which usually means story missions, villains, Batmobile skins, challenge maps, race tracks and character skins.
Given the quality of DLC in past Batman games, there's no reason for consumers to spend money on this, even more so when it's two-thirds the cost of a new game. This doesn't even factor in the bonus pre-order DLC, which is separate from the season pass and a host of it is exclusive to one retailer or another (such as Gamestop), ensuring you'll never quite own every sliver of content until the inevitable game of the year edition. Mobile games are often blamed for being shamelessly money-grubbing, and consumers are frustrated at seeing the same behaviour from their PC and console games.
Amidst the sea of caution and widening distrust between video game companies and their audience lies Bethesda. Granted it too is guilty of leading fans along a merry song and dance (as is the case with the new Doom game) but the way it revealed its upcoming post-apocalyptic role-playing game, Fallout 4, is a thing of beauty.
(Also see: Fallout 4 Announced for PC, PS4, and Xbox One)
For those of you who missed out, Bethesda had a countdown timer leading up to a reveal, followed by a trailer that focused on in-game footage and gameplay. As simple as that. There was no pre-announcement of an announcement as the case with Doom or Call of Duty: Black Ops 3. Today, most games are released slowly with a steady drip of non-essential footage, while we are made to wait for real information.
What's more, the gameplay looks real. It doesn't look like something that's been tarted up for a trailer, but rather looks like something you'll actually be playing. Some commenters on the Internet claim it doesn't look as good as earlier games, but there's a lot to be said for releasing actual in-game footage. It sets realistic expectations and prevents the inevitable cycle of hype and disappointment you see with other games. And perhaps best of all, it did not feel like it was announced too early. Consider the slow launch of Duke Nukem Forever, or the wait we're enduring now for Final Fantasy XV? The former released to universal disdain 14 years after it was announced, while the latter is still in some evolved form of development hell. Announced in May 2006, it's nowhere close to shipping.
(Also see: Final Fantasy XV Episode Duscae Impressions: No Fun, No Fantasy)
To put this into perspective, Bethesda has released The Elder Scrolls IV: Oblivion, Fallout 3, Fallout: New Vegas, The Elder Scrolls V: Skyrim, and The Elder Scrolls Online in the same time. Admittedly, this doesn't include Bethesda's role in Wolfenstein, Dishonored, The Evil Within and others, but it's testament to the fact that Final Fantasy publisher Square Enix missed a trick or 9000 by announcing the game too early. It's still working on feedback to the demo that was released with Final Fantasy: Type-0 HD and culling characters and features.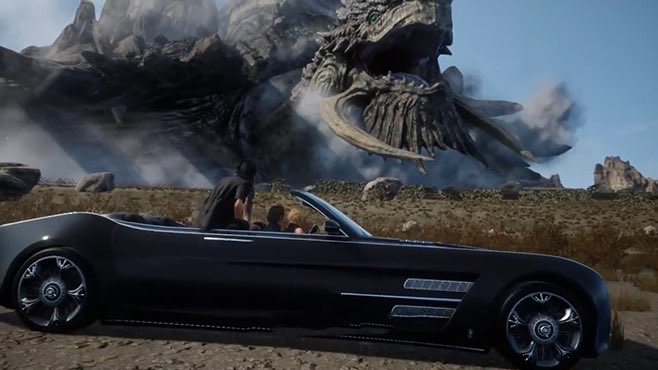 Finally - and perhaps most importantly - Fallout 4's reveal had a distinct lack of advertising for DLC. There were no churlish cries to bribe consumers with exclusive content into pre-ordering. It's something other companies such as Electronic Arts have been guilty of doing. What's ironic is that Bethesda was in the past at the forefront of DLC derision by charging $2 for horse armour, a useless add-on to The Elder Scrolls IV: Oblivion.
Perhaps it's a sign that the industry is growing up, realising that you can sell games to an audience without having to resort to mercenary tactics. Or maybe it's a one off. But either way, what retailers like Gamestop should realise is that whether game marketeers mature or not, the audience definitely has.