When Microsoft India released a "video dedication" (read: promotional video) for the Xbox One from Indian comedy group, All India Bakchod (AIB) it seemed like a smart idea to drum up attention. After watching the video, we thought it was interesting for a bunch of reasons. Unfortunately, none of them pertain to the (in)famous comedians.
If you're too lazy to check it out, the gist of the video is this: the four minute clip tries to showcase how the Xbox One reinvents the living room. According to Microsoft, it's changed how games are played. It's a host of before and after moments ranging from how a console is now switched on, to how graphics differ thanks to the Xbox One.
The "gags" are lazy and hackneyed, but that's the least of the video's problems. There's very little of it that talks about games at all, which is a missed opportunity. There are better reasons to own an Xbox than the ability to turn it on with a voice command. We counted at least five.
The emphasis on using Kinect with voice commands for turning it on or recording video is the only funny thing in it, since that feature doesn't always work in India. It's a non-starter in this country because Microsoft's voice support for Indian accents is dodgy at best, making some of the advertised benefits not entirely true.
But more than that, something like this ad - oh, sorry, 'promotional video' - feels out of place with how Microsoft is positioning the console globally. In the rest of the world, Microsoft's black box has focused on delivering the best games, but India seems to apparently value voice commands which don't even work in most cases.
All of this is at odds with how the console has been repositioned in the last few months under Phil Spencer, the head of the Xbox division. There's very little talk of Kinect in other markets and with good reason - it's not what people want as a mandatory accessory. And while the company is prepping itself internationally to unleash a blitzkrieg of Halo 5 hype, Microsoft India is more interested in letting us know that you can use use Kinect for video conferencing in your living room.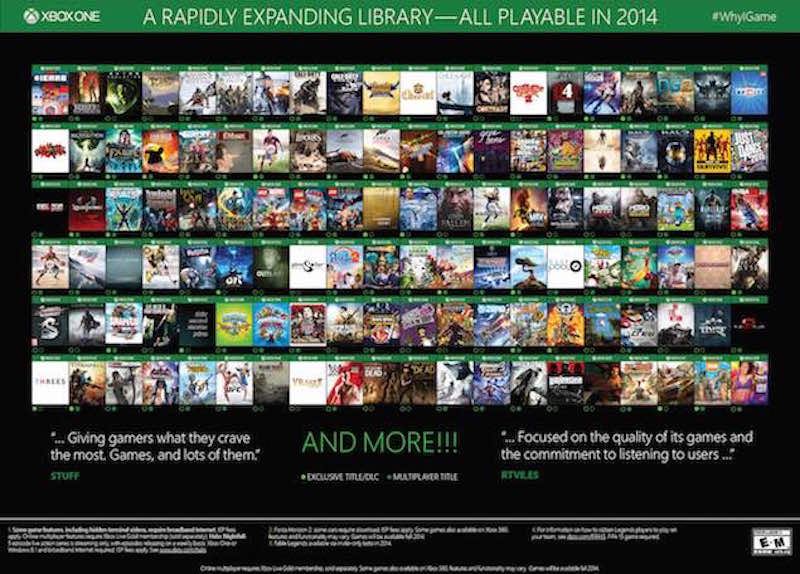 This international Xbox ad is a hard sell, but at least consumers know what they're getting.
What was perhaps even worse was the lacklustre manner in which the video was made. With AIB roped in, you'd assume that the video would at least be funny. Which it was not - it could have been done with almost anyone else - and it felt like we were watching a bullet list of Xbox One features. And that too features like video conferencing (does anyone actually do that in their living room?) that are important only to Microsoft India, if the slow sales of Xbox One consoles in India, and the global shift in Microsoft's messaging are any indicators.
(Also see: Xbox One Dominates the US With Black Friday Deals, Gets Dominated in India)
This is further exuded on a more tactical front. The Xbox India Facebook seems to just rehash old gaming tropes, and there's little to no focus on games. The only times games seem to be mentioned is when the idea is to sell them via Amazon. Admittedly, the PlayStation India page is just as cringe-worthy, but more often than not, the attempt is there at making video games the centrepiece of the conversation.
This just goes to show the gulf between those who sell games and the intended buyers. But the problem is bigger than just video, and tells us something about how Microsoft sees the gaming audience in India; a problem that goes back to the launch of the Xbox 360, eight years ago. Last generation's console was launched with celebrity endorsements from Yuvraj Singh and Akshay Kumar. There was little said about the games that the Xbox 360 could play, barring some token mentions through Bollywood movie tie-ups.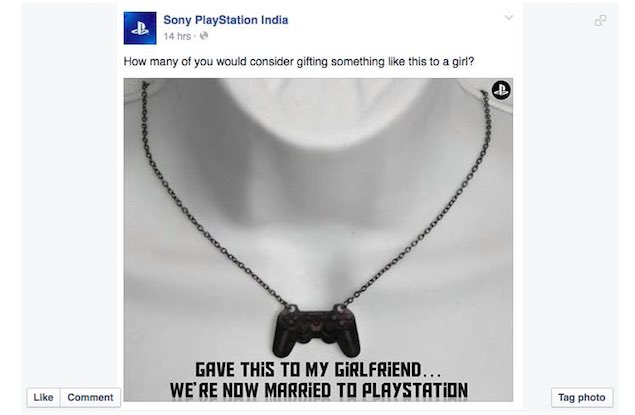 It's not just Microsoft, Sony's efforts have been equally cringe-worthy at times.
The Xbox brand has been in the country since 2006, and you'd hope that those in charge would take an approach that goes beyond celebrity appeal by now. Perhaps this is an attempt at being relevant in a market where the Xbox One isn't selling even close to how its predecessor was?
Microsoft India still seems to be stuck in the rut of selling a game console instead of selling people on the games. You cannot have one without the other. It's like selling razors without blades. When someone goes ahead and decides to invest Rs. 30,000 or more on a console, they would like to know what games they can play on it. What we seem to get instead is a bunch of age-old gaming archetypes and features that are broadly useless in India.
On the bright side though, it isn't as bad as Microsoft attempt at making Windows 95 desirable with a nearly one hour long "cyber sitcom" starring Jennifer Aniston and Mathew Perry from Friends.