I'm a PC gamer, and I've been suffering. Suffering because of poorly optimised but ostensibly high-end games like Watch Dogs and Wolfenstein: The New Order. Suffering because of annoying, foul-mouthed kids in DOTA 2 and League of Legends. And suffering because of Steam. Yes, Steam.
Members of the so-called PC Master Race who read that would probably be readying to read me the whole "GabeN is love, GabeN is life" spiel, but while Gabe Newell, the head of Valve Corporation - the company behind games like Half-Life and Portal, and also behind the Steam distribution platform - has accomplished a lot, a fault-free Steam wouldn't make the list of honours.
The fact of the matter is that Valve doesn't really "get" what people want. It's always late to respond to user feedback and more than happy to throw a sale or twenty in our general direction to keep the masses in check. Frankly, the company would make a fascinating case study in passive-aggressive dictatorship.
Valve's heavy handed approach to paid mods, the way it doled out power to developers to ban anyone they want, or the absence of Half-Life 2: Episode 3 (the logical extension to Episode 2, not Half-Life 3) all show a company that isn't really interested in meeting the demands of its audience. And the reason for this is simple.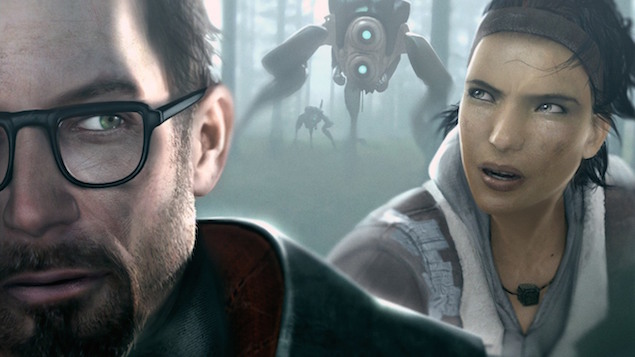 Half-Life 2: Episode 2, I'm still waiting for Episode 3 before Half-Life 3.
Steam has faced almost no competition from EA's Origin, Ubisoft's Uplay, or any of the other pretenders to the throne. This has made Steam the de facto choice for PC gamers everywhere, giving it a virtual monopoly outside of the console market.
Thanks to this iron grip on developers, publishers and the community, and a generous number of sales that happen around the year, I've ended up with a collection of 328 games over 11 years, which started with a boxed copy of Half-Life 2.
Along the way, I've seen Steam become a DRM-driven dystopia, lined with Team Fortress 2 hats, and deep discounts on Counter-Strike: Global Offensive, discounts that increased the number of cheaters in the game tenfold. But there's a light at the end of this tunnel - and it's called GOG Galaxy, an optional, online gaming platform that's currently in open beta.
The more pedantic of you might want to crucify me for daring to suggest that a beta client for digital distribution of PC games is better than something that's been around for almost 12 years, but the sad truth is that, in the ways that matter, GOG is already an improvement on Steam.
Sure, GOG Galaxy lacks the lovely big picture mode that Steam has, or features Family Sharing, or the ability to trade cards you win in games. But I'd trade all of these features in a heartbeat for a service that works reliably offline. Steam lets you play offline, but its offline mode has to be enabled while you're online! And when you are online, the service is constantly updating, which makes it near impossible to stay offline.
GOG Galaxy doesn't face this issue because it has no digital rights management (DRM). We're not suggesting that people should pirate games, but although DRM exists to safeguard against illegal copies of your digital media, it usually ends up being anti-consumer and still easily circumvented by actual pirates.
Some methods used involve limiting the number of times you can install a game, as was the case with EA's Origin progenitor, EA Download Manager. In Steam's case, it means pinging a server to ensure you are a legitimate customer.
Meanwhile, some PC games like Mortal Kombat X that use Steamworks force you download several GBs worth of data, despite buying a physical copy of the game. GOG Galaxy on the other hand promises that you can install games offline, and that they don't have to be downloaded via the service either. You can even download them using your browser from GOG.com and still use and play them. This optional approach allows for flexibility and is a strongly pro-consumer move.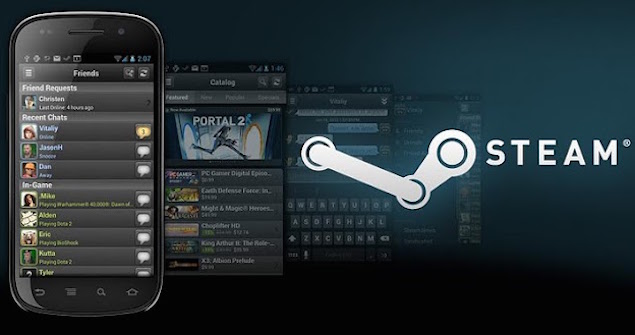 Steam might have an app for Android and iOS but it's of little use when it takes forever to load and looks atrocious.
Updates to games aren't mandatory either. You can play games without them, and an upcoming feature will even let you roll them back if you want. All of these are big plus points given how unreliable Internet connections in India can be, and are even more important when you consider ISP fair usage policies and data caps that can leave you with heavily throttled bandwidth.
And aside from all these reasons about customer freedoms, there's the fact that GOG Galaxy is also much easier on the eyes. As anyone who uses Steam can attest, the client doesn't look as good as it should. It's sporting dark themes and boring fonts that looked more in place in the time of feature phones and CRT monitors, the smartphone app is equally bad if not more so . GOG Galaxy on the other hand, looks contemporary and fresh, and this extends to the site, which is even beautiful to browse on mobile devices.
It's early days for GOG Galaxy but its creators have the right intentions. Their laissez faire approach extends to Steam as well thanks to a nifty feature called crossplay, which lets you play multiplayer games with your Steam friends. And they aren't stopping there either, with overlays, a game invite system, and notifications to be added, all without infringing on your privacy.
Valve's chains were silky and mostly unobtrusive, but they showed themselves every time I was trying to play offline, or was forced into a humungous 10GB update. So yes, I've been a long suffering PC gamer but I have a feeling that's all going to change very soon - and all it took is a little competition.
Affiliate links may be automatically generated - see our ethics statement for details.