I love football. And outside of video games, there's not a chance I'll get to play as, or coach, Zlatan Ibrahimovic. Sure, I can't drive around in supercars or give my players the hair-dryer treatment after a poor half, but football simulators allow me to indulge in most of my fantasies. I can recreate last season's UEFA Champions League Final between Juventus FC and FC Barcelona in Berlin and push for an Italian victory; or participate in an odd-ball fixture that pits club and country, such as FC Bayern Munich versus the German national team. What wears thin after 15 years of dedicated gaming, are the quirks and flaws of EA's FIFA, which has over the years evolved into a money pit.
What do I mean? I'm a fan of progression. Being in charge of a club's continued development and getting to shape my own narrative gives me a satisfying sense of purpose. And nothing is more rewarding in the long-term than the two career mode options available in both of the industry's big names: EA Sports' FIFA and Konami's Pro Evolution Soccer.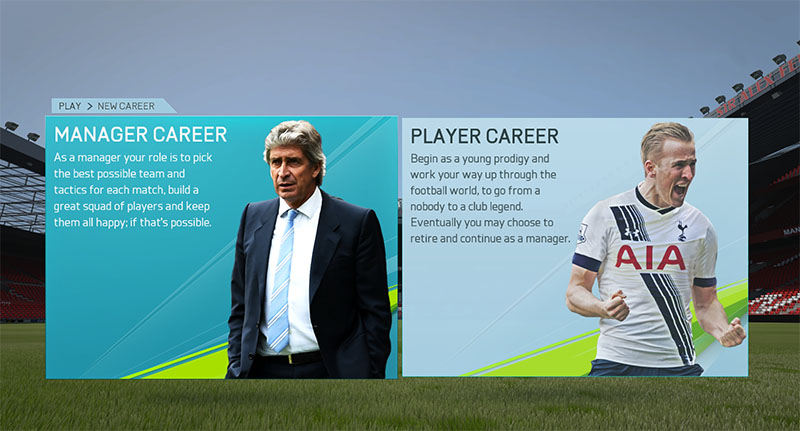 You can be a team's manager, controlling everything from team selection, to how they play, transfer targets and even the number on the back of their shirts. Or you can be an individual player, in control of nothing except your own fate on the pitch. Both modes allow you to switch clubs depending on your performance, and you can retire in the player mode and then choose to become a manager. It's all very well made - and quite enjoyable too - but when you spend as much time as I have over the last decade across the breadth and length of these modes, it starts to pale.
The root of the problem
Both FIFA and PES are annual releases and have come a long way from their humble beginnings. By now, they only tend to take small, evolutionary steps, especially with classic features such as the career modes. That is a combination of an insufficient development time stretching thinner over a hundred odd features and a focus on the more financially-rewarding online modes, such as Ultimate Team for FIFA and myClub for PES. With a reduced focus on offline play, the sense of progression you can get with the game without going online dwindles too.
Some might regard these fantasy sport modules as offering meaningful progression, with the ability to level up your team, and a sense of purpose, in lieu of the trophies on stake. But to me, Ultimate Team is an auction house with the player as its curator. You start with a random bunch of low-level bronze-colour-coded players who must be pitted against other Ultimate Team gamers to earn coins. These in turn can then be traded for better personnel in the form of Silver or Gold cards on the player-controlled market that may involve you in a frustrating bidding process, have fluctuating prices from time to time or land you an absolute steal on the oft chance. You could also opt for a randomly-generated pack from EA that is more of a lottery than anything. You could also follow the EA Sports Twitter account and wait for them to have a sale that will land you a "Rare Pack" for a massive amount of coins.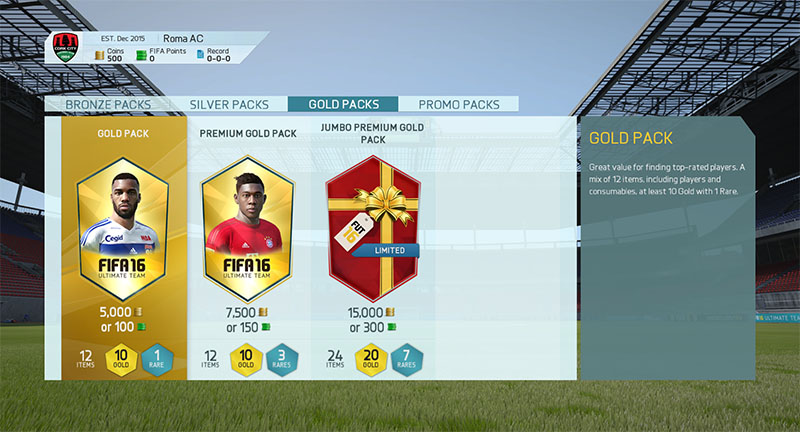 I know this because I have wasted lots of my time doing all of the above. I got the FIFA companion app on my smartphone so I could track my store activity on the go, just to make sure nobody outbid me on that snazzy new Jesus Navas-type of right midfielder at the last moment before the auction timer ran out. I spent hours flicking through page after page of search results to make sure I was getting the best deal on the "Gold" contract packs I needed on a regular basis to keep my team up and running. And in between all the time spent waiting on transfer bids, selling cards or buying contracts, I played a bit of football. Playing FIFA became a job, and two months later, I quit.
Ultimate Team had made me detest my favourite pastime by turning it into a chore, and also into a money-making machine for video gaming giant Electronic Arts. You can skip all the mundane shopping at a cost, literally. EA will sell you FIFA points for Ultimate Team use only, ranging from 100 points (enough for a "Gold" pack full of items) for Rs. 69 all the way up to 12,000 points that will cost you a cool Rs. 5,999. All this for a game that you already paid over Rs. 3,000 for, at the time of launch.
Matters offline
For what it's worth, the gameplay in FIFA (and also PES) has improved consistently. FIFA 16 introduced enhancements that finally break away from the series' reliance on pacey attackers. It becomes a genuinely difficult and elaborate task to break down a team whose primary motive is to field two rigid backs of four players 30 yards from its goal line.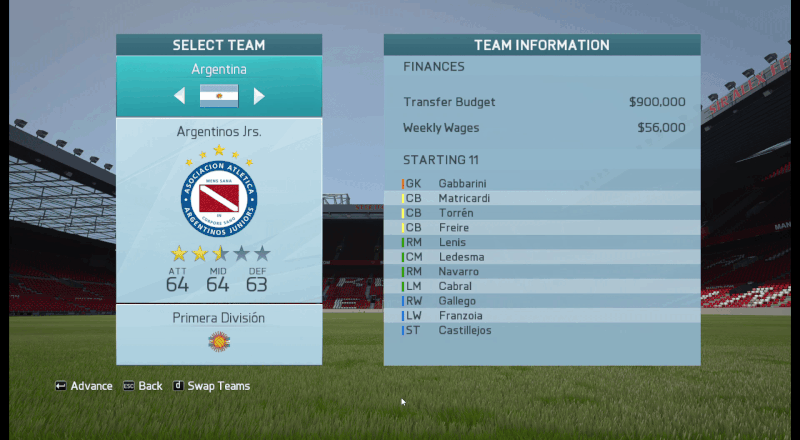 The sheer expanse of FIFA's world means it allows you to have a wide variety of experiences. That for me is the reason the Career Mode has been and remains my most played mode in EA's football simulator. More than once now I've taken a club from the fourth tier of English football into the top echelons of Premier League. I've even gone full Arsene Wenger, bought an entire team of teenagers and sent them out on loan until they are ready for the big leagues. I've globe trotted with a promising forward in his 20s, across a career that spanned six leagues and as many years before retiring and heading into management with a second-tier Italian club that would become European champions four seasons later.
Don't get me wrong. I love playing kick-off matches with my friends as much as the next guy but when I'm by myself, the pull of a season filled with the potential of lifting multiple trophies, finding and poaching prodigies from around the globe, or grabbing a star at an absolute bargain, fine-tuning custom tactics for the right balance and curating a team of players who are all still growing or in their prime, that's what keeps me going.
I've clocked an insane number of hours whose total I would rather not find out, and I continue to plough through Career Mode because it's genuinely fun. Except when it's not. Over the years FIFA has introduced elements - from player form, head-to-head and tactics - that influence how a match is played out. But the game has picked up a few lessons from racing games such as Need for Speed that I wish it really hadn't. The moment I take a club on a winning streak, I'm painting a target on my back. In some ways, that's fair. Even in real life, you can expect the opposition to adapt their approach for a team that looks unbeatable. But FIFA now takes this to ridiculous levels, breaking your sense of progress in the game. Matthew Prior, creative director on the FIFA series, claims otherwise but the rubber-band AI is as clear as day in the game's two career modes.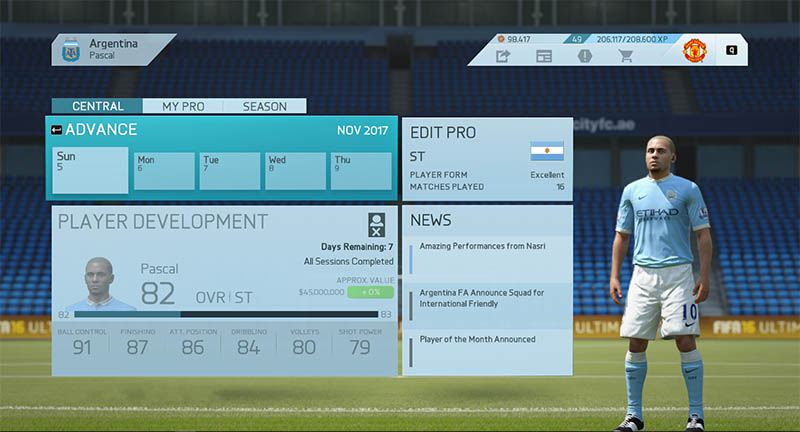 That's not the only annoying quirk either. In the Be a Pro mode where you control a single player, you either start a game or have to sit out the entire match. It's baffling that EA hasn't figured out a way for the human-controlled player to come off the bench and participate in the proceedings. PES has had this for years altogether. FIFA however gives you a text-based simulator on the days your player doesn't make it to the squad. You press one button and, lo and behold, the result of that all-important game has been determined by an algorithm.
And the results the simulator throws up tend to be bananas, to say the least. I could be running wild with a 32-match winning streak in all competitions, but the game will lovingly hand me a defeat every now and then. Even on days the match simulator decides in my favour, there's a big chance of the win being coupled with a red card or a long-term injury to one of my players.
It gets worse. You have no control over transfer policy or who the manager buys and sells in FIFA's Be a Pro, which is how it should be. But even the biggest names in the sport willingly give up their best performing players after a season full of titles, which makes no sense. For every year I've spent in-game, I've seen a team-mate with leading assists or goals sold without any consideration of the club's financial backing. Odd behaviour like this turns the football simulator into a bad reality TV show.
The heart doesn't understand
Critics will say that I should move to Pro Evolution Soccer or ditch football video games for good. As a long-time FIFA gamer, I'm not ready to take that step yet, though I'm keeping a close eye on Konami's game.
All of EA's Ultimate Team services - FIFA, NHL and Madden - brought in $380 million in 2014. That is why all of EA Sports' marketing is centred on Ultimate Team day in day out, and even Konami is shifting away from all AAA titles except PES. That means more annual releases focused on online features, and more bugs, quirks, and annoying 'features' that line the money pit that is FIFA.
The alternative is to stop playing football games, something I'd rather not contemplate.