International events like Gamescom are a great way for game makers and those in the business of selling games to see what trends are prevalent. The usual medley of free-to-play fare such as Dreadnought, Fable Legends, and Gigantic peppered the show floor in Cologne this year, further lending credence the idea that free-to-play has a place at the AAA games table. But another trend stood out, one which has far reaching implications on the way games are made. Almost every publisher had an open world game to show off.
Open world games of course are titles that allow you to explore a virtual world while giving you a sense of freedom that other games do not. The most famous example is the Grand Theft Auto, where players can run over pedestrians instead of playing its many missions. Over the years we've seen bigger studios like Ubisoft tackle the genre, what with franchises such as Far Cry and Assassin's Creed. This year at Gamescom though, the genre seems to have gone into overdrive.
Homefront: The Revolution, Just Cause 3, Fallout 4, Horizon: Zero Dawn, Mirror's Edge: Catalyst, Scalebound, Mafia 3, Assassin's Creed: Syndicate, Crackdown, Mad Max, and Xenoblade Chronicles X were just some of the games that sported an open world. And if the game didn't tout rich environments to explore, they had a sense of scale more commonly found in open world games such as the new Hitman which has over 300 non-playable characters (NPCs) to interact with.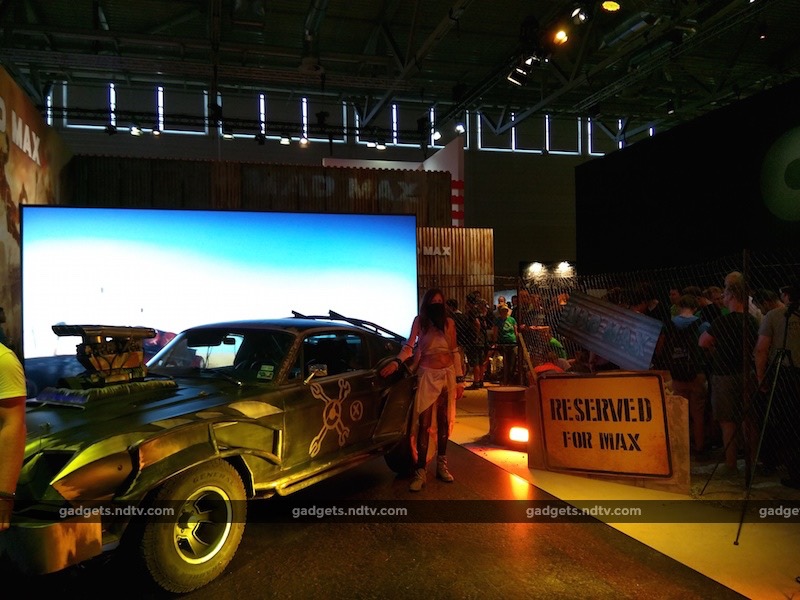 (Also see: Mafia 3 Is Out in 2016. Here's All You Need to Know)
Surely these won't be the last games exploring open worlds or a sense of scale akin to it. Usually, the big selling point with each generation of video games has been the graphics. That's because the leap in terms of technology from one generation to the next has been huge. Be it the transition from the original PlayStation to the PlayStation 2, or the jump from Nintendo Entertainment System to the Super Nintendo Entertainment System, better visuals made games and their consoles an easy sell.
However it's evident that we're reaching a plateau in terms of graphics technology. There's only so much that can be done until how a good a game looks is solely dependent on perception rather than objectivism. While divergent approaches in terms of art direction help differentiate one game from another, it's obvious that the suits and developers are looking to add another dimension to making games appeal to their audience. It's not about just looking good, it's also about doing more as well. And that's possible in an open world setting.
The approach to open world gameplay have been different as well. Some have been content with stirring familiarity and atmosphere existing fans would crave. This was evident in Bethesda's showing of Fallout 4 at Gamescom 2015. While it looked sharper and played like a game in the Fallout series should, it didn't do anything particularly different. Perhaps due to the fact that the game's entire feature set was described at length at E3 2015.
On the other hand, titles like Scalebound exhibited an open world coupled with gameplay mechanics that involve summoning a giant dragon to help you best a host of foes in a vibrant setting reminiscent of RPGs of yore. There seemed to be a very marked difference in the way each game was presented, showing unique gameplay mechanics with an open world being one constant.
(Also see: Gamescom 2015 Day 4: Scalebound Fan Demo, PC Mods, and Final Fantasy XV)
For some it was a question of the technology coming of age, allowing for many possibilities.
"For us it was an opportunity to make an RPG inspired by the 8-bit era which was only possible with the technology available on the Xbox One," said JP Kellams, Creative Producer at PlatinumGames for Scalebound at a fan demo session. He claims the studio had the idea of the game prior to Bayonetta but it's become feasible only now.
As for other studios, it allows for a fresh lease of life. One could speculate that Homefront: The Revolution's developer, Deep Silver Dambuster Studios would probably not have been allowed to complete the game if it didn't feature an open world. But there's no doubt that the open world genre has been getting a lot of attention from the studios, thanks largely to the success of titles like Far Cry 4 and Borderlands 2. From a business standpoint, with the success of other titles in the genre, having a chance to capitalise on it and a potentially solid game helps.
What does this mean for the industry? It appears to be a statement of intent, to distinguish AAA games on consoles and PC from the host of free-to-play and mobile games. And in doing so. we won't be surprised to see a greater number of employment opportunities. Open world games require a lot of content and that in turn would ensure that artists, designers, animators, and producers gain or maintain employment for a relatively longer spell due to their long development cycles.
On the downside, since open world games are more expensive to build - and inherently riskier as a result - a couple of high profile failures could dissuade business heads from continuing down this path, resorting to more conventional story-driven or cinematic experiences coupled with the token multiplayer mode. This puts the industry in a precarious situation. One which would have interesting ramifications in years to come.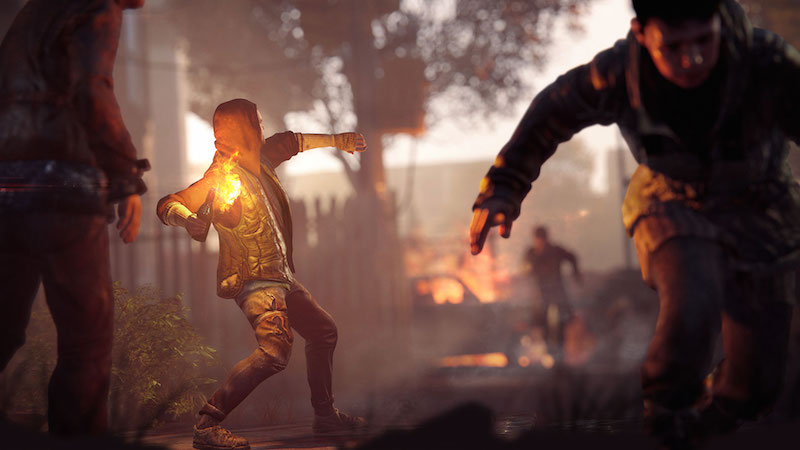 What does this mean for consumers? Well, it gives you the chance to forge your own adventure in the way you want to.
"Everything we're doing in the game is focussed on systems. We wanted there to be a lot of systemic gameplay. We've created a emergent system that allows us to populate the world. We don't know where there's going to be drones, a patrol, or a sniper. These are all things our emergent systems are populating the world with," said Fasahat Salim, game designer at Deep Silver Dambuster Studios during a presentation of its upcoming title, Homefront: The Revolution. "The player will most likely have a unique experience every time they're approaching an objective,"
(Also see: Homefront: The Revolution Preview Is Better Than Its Trailer)
And it isn't just Homefront, others like Scalebound and Fallout 4 feature an amount of freedom that can result in situations where your experience of a game differs completely from your friends. To the point where no two game sessions are alike. It adds a sense of replayability that's refreshing. This also means the same amount of money you spend on a game can, in theory, grant you at least two to three times more of game time versus say, the single-player campaign of Call of Duty.
All in all, there's never been a better time to be a gamer, and Gamescom 2015 showed this in spades, simply because games now allow you to do more, and do it in the method of your choosing, showing that is indeed about giving power to the players.