Survival horror video game demo P.T. - which served as the precursor to an ultimately cancelled collaboration between Hideo Kojima and Guillermo del Toro for a ninth instalment in the Silent Hill series - can be downloaded (once again), according to reports.
Released in August last year, it was meant to be a "playable teaser" - hence the name - before Konami released a new Silent Hill. But in April this year, Kojima clashed with the company's senior executives which led to the ninth iteration's cancellation, and his long-winded and controversial departure finally on Wednesday.
P.T. was delisted from the PlayStation Store at the end of April, but fans who previously owned it retained access to the game for a week. After that, you couldn't download it once you deleted it from your console hard-drive.
But now according to a series of posts on the Indonesian video gaming forum Gamexeon.com, you can gain access to the game - for now - on PlayStation Network only if: a) you downloaded it last year on its release; and b) access your PlayStation library through a particular proxy running on your desktop.
Before you jump to hold onto P.T., a PSA from the forum user and us: you're walking a thin line on the terms and conditions listed by Sony for the console and its related services.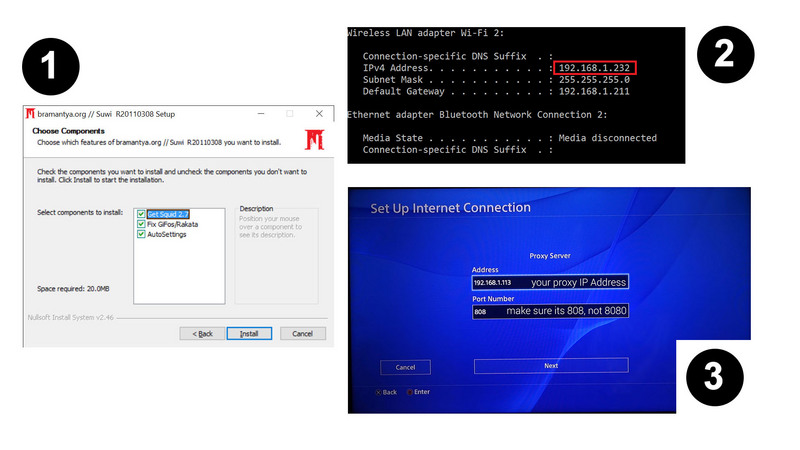 If you're willing to take the risk, you must first download an unofficial installer of Web proxy Squid for Windows. Once that's done and you've made a note of your proxy IP address as per the image above, power up your PlayStation 4 and head to Network > Custom > Auto. On the Proxy screen, select Use and type the proxy IP address you made a note of, with 808 as the port.
(Also see: How to Take a Backup of Your PS4 Games and Data)
You can then go to your PS Library, select P.T. and click the Download button. Enjoy while it lasts, as Sony will be sure to take the fun away once the word gets out.
Catch the latest from the Consumer Electronics Show on Gadgets 360, at our CES 2022 hub.
Related Stories